Started in GTA Online the week draws a line under the epic confrontation between Sprunk and eCola sodas. Listed bonuses and discounts are active until 12:00 (Kyiv time) September 22.
Profitable occupations
The Southern San Andreas Super Series continues to bring in three times more rewards (3x GTA$ and RP).
For participating in new "Community Series" players will receive double money and reputation points (2x GTA$ and RP). Those who complete the race in three races from this playlist will receive a bonus of 200 thousand.
The VIP and CEO will receive a GTA$250,000 bonus for completing the Special Cargo Sales mission and another 250,000 for completing three such missions. In addition, there is a half-price discount on all the cargo that Lupe will get.
Pleasant trifles
Winning Soda will provide everyone with a sponsor's kit: a bomber jacket, a cap and a parachute backpack, as well as a check for 300 thousand rubles.
Green and pink "cheerful" illumination and design "Sailor" and "Merchant" owners superyachts can be donated. Like the owners of auto repair shops – some options for the design of their enterprises.
All Sprunk and eCola liveries, for whatever vehicle they are available on, remain completely free. Look in the "Coloring Books" in the auto repair shops.
Prize transport
The Pegassi Tempesta worth GTA$1,329,000 awaits on the catwalk at the casino hotel.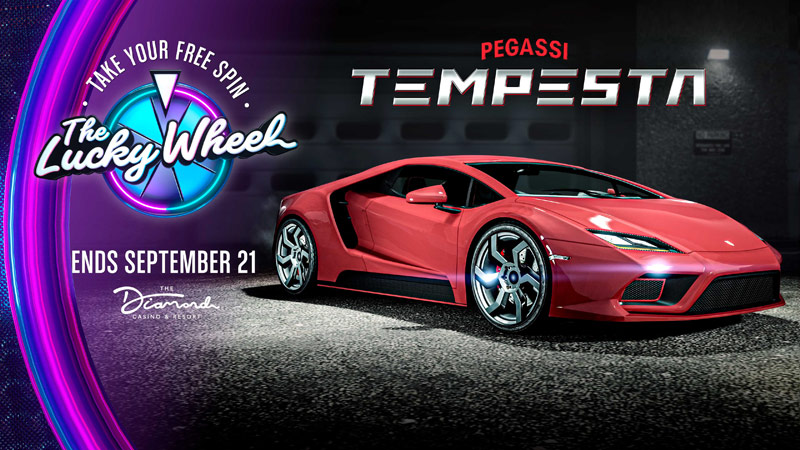 To increase the chances of the main prize when using wheel of luck consider some features.
Premium Challenge
To win a car in Los Santos Auto Club, Maxwell Vagrant (1 660 500 – 2 214 000 GTA$), you need to win street races 4 days in a row.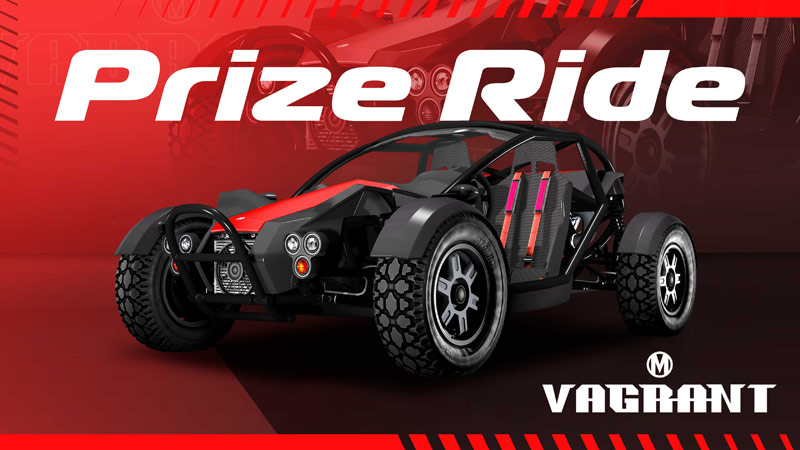 Test Drive
In the same LS car club, you can try out the following three cars: Annis Savestra, Pfister Comet SR and Ocelot Ardent. All are discounted.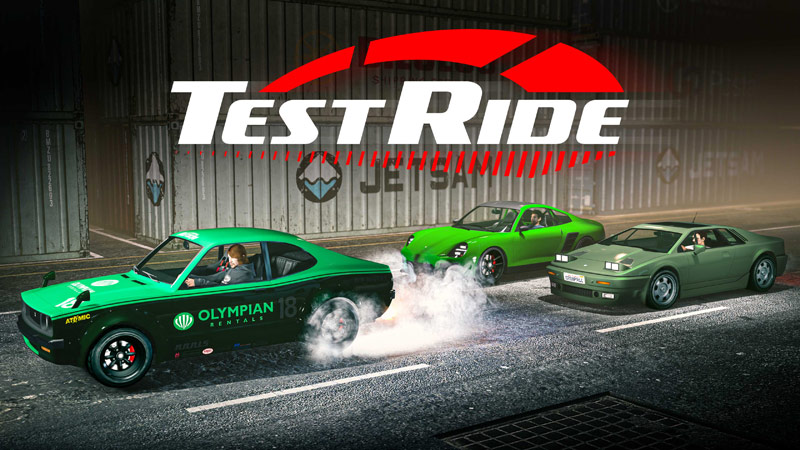 PS5 and Xbox Series X/S owners can test Principe Deveste Eight in tuning from Hao.
Discounts
Liveries Sprunk and eCola – 100%,
some design options for superyachts and auto repair shops – 100%,
Nagasaki BF400 – 75%,
Maxwell Asbo – 50%,
Weeny Issi Sport – 50%,
offices — 50%,
updates for offices — 40%,
warehouses for special cargo – 40%,
Annis Savestra – 40%,
Ocelot Ardent – 40%,
Pfister Comet Retro custom – 40%,
Pfister Comet SR – 40%,
Brute Boxville armored – 30%,
Pegassi Tezeract – 30%.
Exhibition halls
AT Premium Deluxe Motorsport Simeon sells Annis Hellion, Dinka Veto Modern, Weeny Issi Sport, Obey Omnis and Peyote Gasser.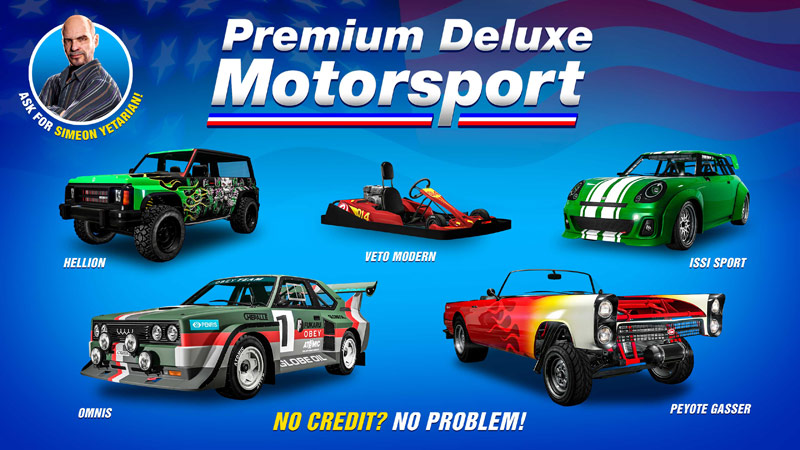 Luxury Autos offers to purchase Benefactor SM722 and Pegassi Tezeract.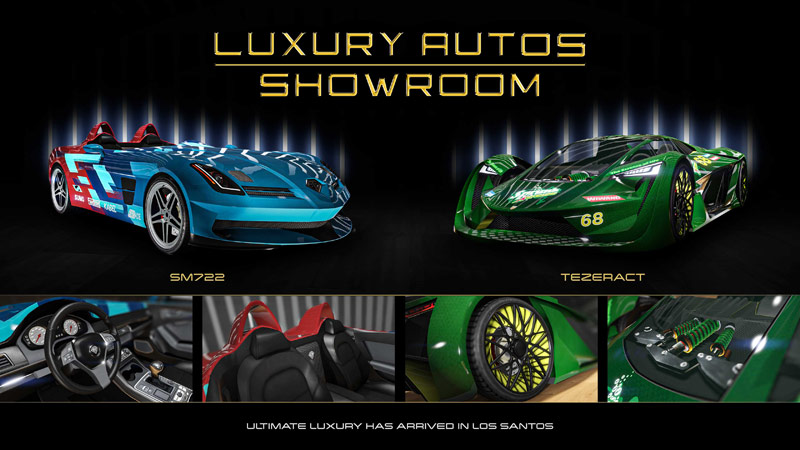 Race
Time trial the next seven days will be "Piers Del Perro".
RC time test – "Construction site I".
HSW Time Trial (PS5 and Xbox Series X/S Exclusive) – From Del Perro Beach to Murieta Heights.
Other bonuses
Everyone who has a game profile associated with Prime Gamingwithin 3 days after entering, 125 thousand GTA$ will be credited.
Active bonuses for subscribers GTA+ can see here.
 
Source: gta.com.ua