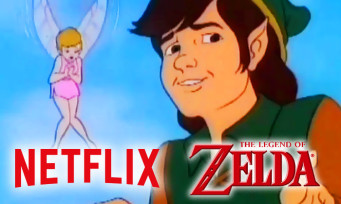 It's a rumor that has been circulating on the Internet for many years, namely a Zelda series produced by Netflix that would work jointly with Nintendo to stage the adventures of Link and Princess Zelda. Hallway noise dating back to 2015,
reappeared in 2018
before Nintendo made a public denial cut fans' hopes. But the reality is quite different, since we have just learned that this series based on the legend of Zelda did indeed exist and that it was Nintendo who put an end to the project. It is the actor Adam Conover, very little known to the general public and even less in France, who made this revelation during an interview he had with the YouTube channel "The Serf Times". The latter was indeed working on a claymation series (plasticine animation) dedicated to StarFox when he learned that the project had been aborted by Nintendo in person. We quote him:
Suddenly, we learned that Netflix was no longer working on The Legend of Zelda project after all. I wondered what happened and then I heard my boss say we weren't doing StarFox anymore either.
This is where Adam Conover learns that an internal leak at Netflix has derailed the project, Nintendo having been panicked, preferred to cancel the series and a little later to make a public denial. This is indeed something that is little known to the general public, but Nintendo is undoubtedly one of the most drastic companies in terms of NDA (Non Disclosure Agreement), being uncompromisingly intransigent. We have already paid the price on some tests, when the NDA was not respected to the comma. No, we are not kidding with Nintendo …