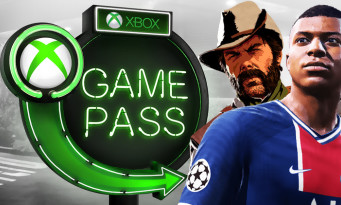 Microsoft never slackens, especially when it comes to powering its Xbox Game Pass with precision. The month of May is obviously not put aside and the manufacturer has just released the future games that will be included in the catalog: it's simple,
there are nine and really something for everyone.
From the timeless football of FIFA 21 to the immense map of Red Dead Online, including the Japanese Dragon Quest Builders 2 or the nostalgic Final Fantasy X and X2 HD, this new batch should delight more than one. Note that some of these titles are not accessible on Xbox, PC or mobile consoles via xCloud: fear not, we have summarized all of this just below.
NEW XBOX GAME PASS GAMES, MAY 2021
Dragon Quest Builders 2 – May 4 – Console and PC
FIFA 21 – May 6 – Console and PC
Outlast 2 – May 6 – xCloud, Console and PC
Steep – May 6 – xCloud and Console
Final Fantasy X / X-2 HD Remaster – May 13 – Console and PC
Just Cause 4: Reloaded – May 13 – xCloud, Console and PC
Psychonauts – May 13 – xCloud, Console and PC
Red Dead Online – May 13 – xCloud and Console
Remnant: From the Ashes – May 13 – Pc