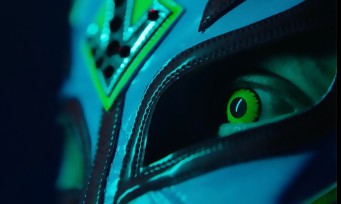 After being left to rest in 2020
, the WWE 2K license will make a comeback this year as 2K Sports proudly announces through an official release. While no support is mentioned at this time, it can reasonably be expected that WWE 2K22 will release at least on Xbox Series X, Xbox Series S, PS5, and PC. With Visual Concepts (the studio behind NBA 2K) which was able to take the time to familiarize themselves with the series, wrestling fans can this time hope for a convincing result, just to forget the catastrophic WWE 2K20 for good.
While waiting to learn more about the game (especially in terms of content and gameplay), 2K Sports took advantage of the WrestleMania 37 to unveil a first teaser video in which Rey Mysterio is at the top of the bill. Faced with his opponent Cesaro, he slams his legendary 619 that his fans will certainly have recognized from the first glance. For the moment, no exit window has been specified.