Halloween is still more than two weeks away, and the developers have already begun to pamper players with thematic content in
"Online"
… During
bonus week 42/2021
any type of session in the north from 10pm to 3am will see unidentified flying objects (UFOs) hovering in the sky. Moreover, if you get close enough to the place, lightning will strike, the plate will disappear, and your transport will stall, so it will not be possible to study the alien ship. However, it does not differ from the one depicted in the "five". But you can depict a scene of how an alien is left to fend for itself, if there is
matching suit
…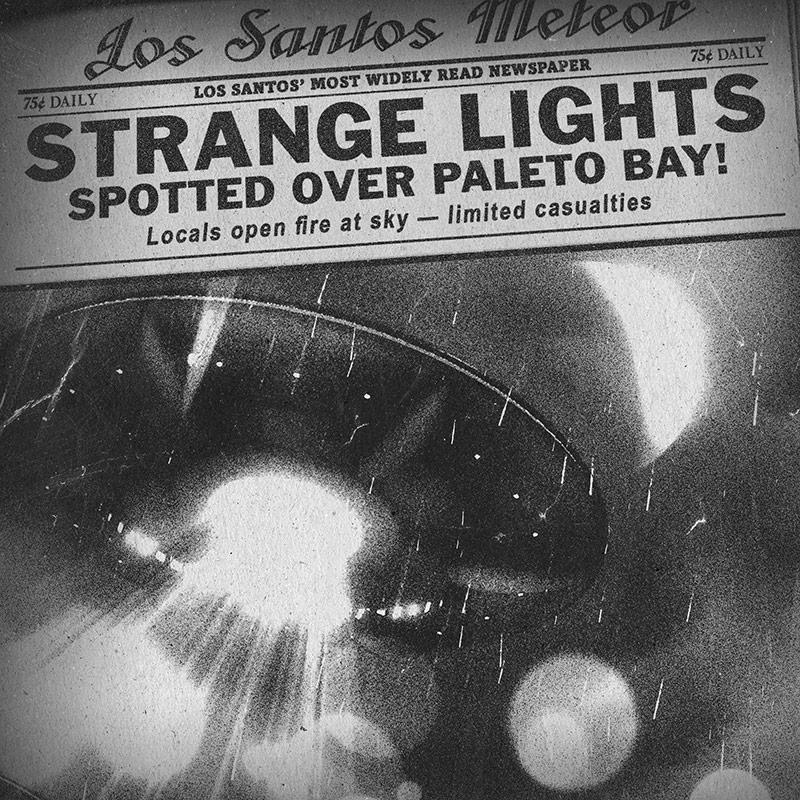 This event is strictly limited in time (October 15-20, 2021), but, unlike Still Slipping radio towers, it may be returned in the future. Every day, the alien ship will appear in different locations:
October 15, 2021 – over the beach near Paleto Bay,
October 16, 2021 – over the ocean northeast of Paleto Bay (at the same point where another plate lies under the water),
October 17, 2021 – over the top of Mount Chiliad,
October 18, 2021 – over the lighthouse east of Grapeseed
October 19, 2021 – over the radio tower of the altruist camp,
October 20, 2021 – over an art installation dedicated to UFOs near Sandy Shores.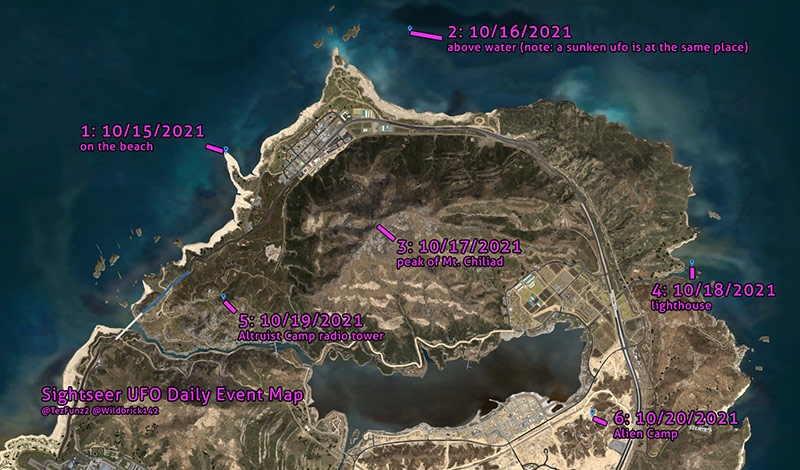 Authorship card WildBrick142 and TezFun2…
Perhaps on the last day we will have a UFO landing (there is a suitable place there) or something else interesting. And after that – another temporary event in honor of Halloween-2021, associated with the appearance of a "ghost car" in the game.
PS: so far the video in the heading GTA SPEAKER on this topic will not be – the character is sick, and is in quarantine in the "penthouse". Perhaps later, if this event is activated again in the future.
Source: gta.com.ua