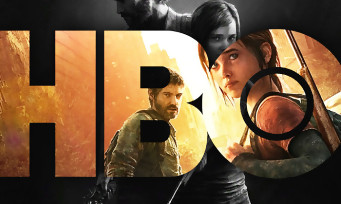 If we already knew that the Russian
Kantemir Balagov will take care of shaping the pilot (therefore the first episode) of the series The Last of Us for HBO, the time has now come to know the names of the two directors who will be in charge for the rest of the project: they are Ali Abbasi, Swede known for his films Shelley and Border (winner of the "Un Certain Regard" prize at the Cannes Film Festival all the same) and Jasmila Zbanic, recognized Bosnian to whom we owe Sarajevo, Mon Amour (Golden Bear and Ecumenical Jury Prize at the Berlinale) and also nominated for the 2021 Oscars for her feature film "Quo vadis, Aida?". Two very promising heads for a series produced by the authors of Chernobyl (which we strongly advise you to watch) and co-written by Neil Druckmann, the man behind The Last of Us.

As a reminder, Joel will be played by Pedro Pascal, Ellie by Bella Ramsey and Tommy by Gabriel Luna: filming is scheduled for this summer with an end clap in spring 2022. We hope that the final result will be released next year and, above all, that the result is not a cold shower. After all these years of waiting, that would be silly.