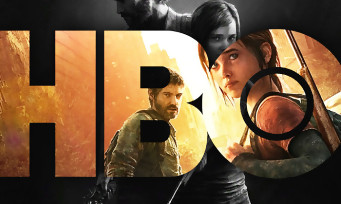 Little by little, the series The Last of Us by HBO begins to reveal itself: we have already known for a long time that the project will be led by many heads at the origin of Chernobyl, widely acclaimed by critics on its release, which is already very, very good news. Moreover, part of the production will be entrusted to Neil Druckmann, director and co-writer of The Last of Us Part. II, a certain guarantee of quality to ensure a story faithful to the PlayStation franchise. Then, recently, we learned that Joel will be played by Pedro Pascal and Ellie by Bella Ramsey. In short, there is enough to make something crisp.
Thanks to an IGN interview with Neil Druckmann, the latter allowed to know a little more about this long-standing project, in particular on the history: this one will cover well all that of the first opus of 2013. As a reminder , everything revolves around Joel, a man hardened by an unprecedented epidemiological crisis that has plunged the world into chaos, having to cross the United States with Ellie, an unknown young girl.
Some modifications could be made – the characters will perhaps not look like clothes for clothes to those in the video game – while the rhythm will be adapted to the cinema: indeed, it is impossible to put as much action as in the work of Naughty Dog, a real element of gameplay in the latter and therefore logically at its center. In addition, we recall that it had been confirmed that the HBO series will explore deleted passages from The Last of Us 1: something to surprise despite everything the aficionados of the saga.
Neil Druckmann adds in mockery:
[…] HBO has been great in letting us move away from the hardcore action a bit and focus on the characters. Some of my favorite episodes are a long way from the origin story and I can't wait for people to see it all.
A more relaxed, more narrative setting for the series, then? This is what the developer seems to tell us with enthusiasm. Of course, there is no doubt that the action will always be present: it remains to be seen whether it will contain the same graphic ferocity as in the video game. Now, we are impatiently awaiting a first trailer and, above all, a release date.