Revered by the GTA community as a trusted insider Tez2 shared interesting information
about remaster rumors GTA 4 and first Red Dead Redemption.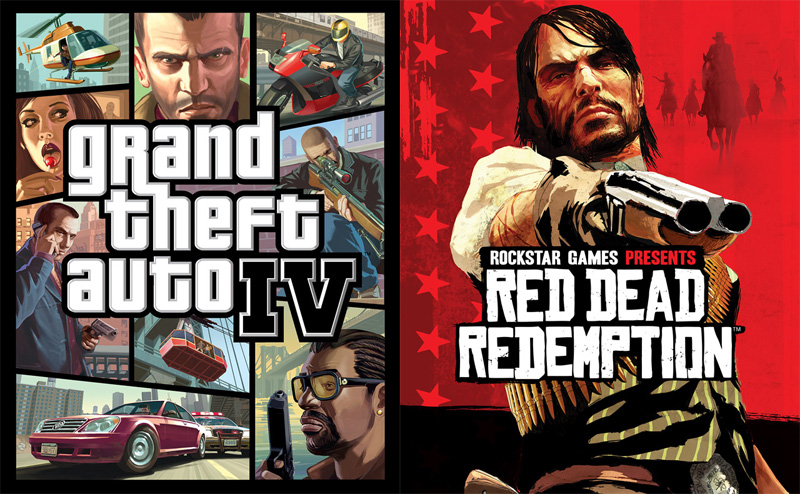 Rumors of a reissue have been going around for some time, and only intensified against the backdrop of the requirements of the copyright holder Remove Quartet-related mods from fan sites. Now the following is reported: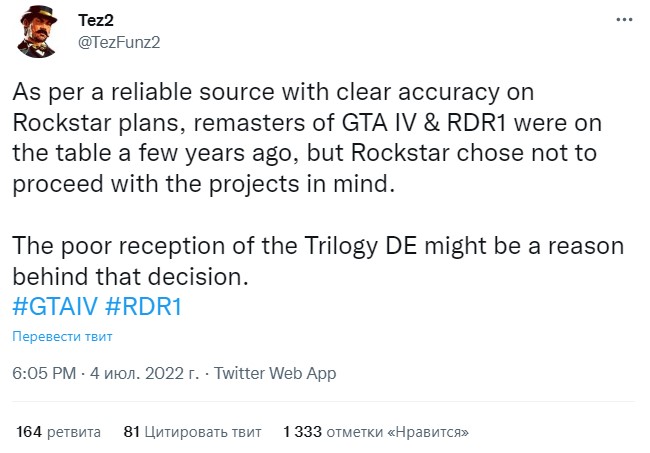 A reliable source said that a remaster of GTA 4 and Red Dead Redemption were in the plans of the developers a few years ago, but now they have decided not to pursue them.

One of the reasons for this decision could be the bad reviews about the re-release of GTA: Trilogy.
After that, in response to the question of whether new patches for GTA: Trilogy — Definitive Edition, Tez2 mentioned GTA 6: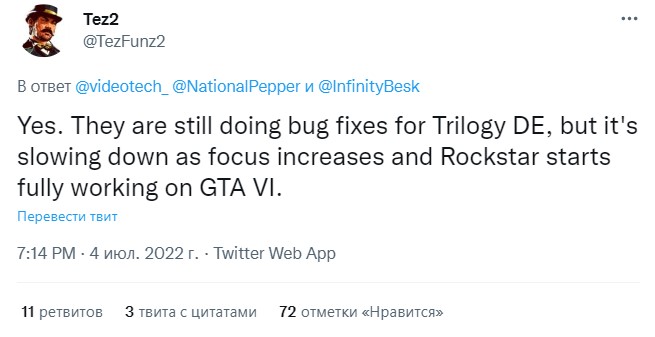 Rockstar is still fixing bugs in the Trilogy re-release, but this process has been delayed because the company is actively working on GTA 6.
Recall that at the beginning of the year, R * officially announced developing a "new Grand Theft Auto". As for the remasters of the fourth part and RDR, then, given the quality of the last release, all this talk of cancellation is for the better. If you can find a reason for a remaster with a western (it never came out on PC), then justifying the cost of "updating" GTA 4 is much harder.
 
Source: gta.com.ua