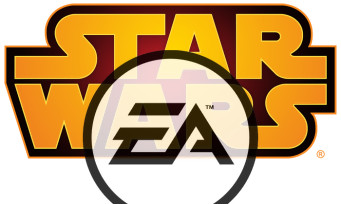 It was during an exchange with its shareholders that Electronic Arts returned to the issue of the Star Wars license, now in competition with a Disney who has visibly had a bad experience of the dramas around the two Star Wars Battlefronts. We recently know that other publishers and studios are joining the dance, Electronic Arts not having lost the exclusivity of the production of Star Wars-stamped video games. To begin with, EA wished to recall that its partnership with Disney was still able to generate the tidy sum of $ 3 billion in turnover. No less than 52 million games sold, including Star Wars Battlefront, Star Wars Battlefront II, Star Wars Jedi: Fallen Order and Star Wars Squadrons. But the clutch of the franchise operated by EA remains Star Wars: The Heroes of the Galaxy, a mobile which alone has recorded a billion dollars in revenue since its release in 2015. History also to show that the competition of 'Ubisoft and other studios do not scare Electronic Arts, its CEO Andrew Wilson took the floor to express his still motivation:
The arrival of other studios to produce Star Wars games does not change our motivation for this license or our ability to release the necessary number of games. We have a long-standing partnership with Disney and you can expect additional investments in Star Wars. This collaboration has been very profitable so far with over $ 3 billion in revenue and don't expect the number of games to drop.
Of course, other subjects other than Star Wars were discussed during this extraordinary meeting, especially on licenses such as FIFA, Apex Legends and The Sims 4.