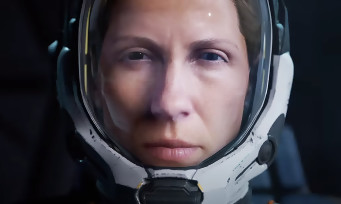 Two days before its release on PS5 (April 30),
Returnal offers himself a launch trailer where the heroine Selene explains to us: " Time is like a tide… even if we struggle with all our might, it is impossible to stop it. For his part, Creative Director Harry Krueger distills the final advice on the PlayStation Blog, the planet Atropos is home to many dangers.

"In Returnal, the bullets come so much from all directions that it is essential not to focus on a single target, he explains. There are so many threats that your attention is arguably your most valuable resource. If you spend all you have on a single target or against a swarm of bullets, you may have nothing left to eradicate the other targets. It is very easy to be overwhelmed by one of our countless tentacle monstrosities, but it is necessary to maintain an overview of the situation so as not to be overwhelmed by the enemies."
He adds : "Weapons are one of the essential elements to survive on Atropos. There are plenty to try out, of different types, with different alternate fire and weapon traits. They allow you to adapt to different styles of play, and a cycle can go very differently depending on the weapon you choose."
Finally, Harry Krueger makes it clear that in Returnal, the exploration will be anything but anecdotal. "
The planet is teeming with secrets that will reward the most intrepid explorers
, he assures.
Each cycle will be a unique experience, and you can constantly count on your card to help you progress to the next stage. You can go straight to your main goal, but you'll have a higher chance of success if you explore your surroundings and stay on the lookout for secret doors, hidden levers, and juicy rewards off the beaten path.
"
FYI, Maxime is in charge of Returnal's test.