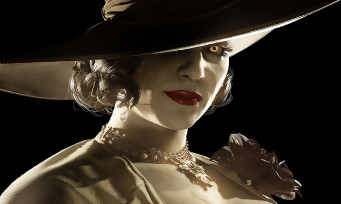 We are a month away from the release of Resident Evil Village, and Capcom does not intend to release the pressure. Moreover, the Japanese publisher announces on Twitter that the next Resident Evil Showcase will take place on the night of April 15 to 16, at midnight. It will therefore be an opportunity to discover not only a brand new trailer, but also gameplay. It is not yet clear whether this will be a sequence taken from the second demo – which, according to the latest rumors from the corridors, have already been uploaded by the developers to the PlayStation Store – or whether Capcom intends to present a passage that the we can only discover once the game is in our hands.
Prepare yourselves ! New #ResidentEvilShowcase will take place on the night of April 15-16 at midnight.

In the meantime, feel free to join the open beta test of #ResidentEvilReVerse. https://t.co/EApMknFyEW pic.twitter.com/ExXXy3XDss

– Capcom France (@capcom_france) April 8, 2021
In any case, if this second trial version is particularly awaited by the fans, it is quite simply because, unlike the first demo, this time it will be representative of the final version which, we recall, will land on May 7 on Xbox Series X, Xbox Series S, Xbox One, PC, PS5, PS4 and Stadia. In the meantime, in its tweet, Capcom recalls that the beta of Resident Evil Re: Verse opened its doors this morning and will end on April 11.