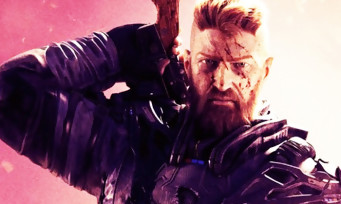 Announced two years ago now, Outriders is finally preparing to land on PC and home consoles by April 1. An important day for Square-Enix who is betting a lot here on this brand new franchise developed by PeopleCanFly, a large Polish studio known for having already designed Bulletstorm and Gears of War Judgment. A particularly nagging cooperative TPS taking place on the planet Enoch: not long ago, the publisher also delivered a demo
with rather encouraging results
, suggesting that commercial success could well be at the rendezvous. Exactly, those concerned will be happy to learn that the weight of the game has just been made official on PS5, PS4, Xbox Series X and Xbox One thanks to the pre-download, already available in certain regions of the world. And surprisingly, the game will be heavier on the previous generation consoles than on the new one. Judge instead:
Outiders (PS5): 46.16GB
Outriders (PS4): 67.15GB
Outriders (Xbox Series X): 47.82GB
Outriders (Xbox One): 60.87GB
In addition, we learn that the Day One update, mandatory to play online and including multiple fixes, will still weigh between 20 and 24GB. As for the details of the PC version, it is still the great mystery but we should very soon be fixed.