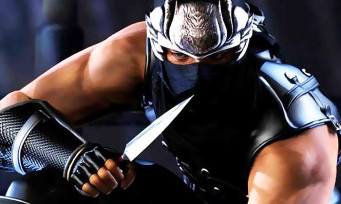 Koei Tecmo had the good idea to upload a brand new video of
Ninja Gaiden: Master Collection named "Action Trailer". When we know the history of the series, we know that the 2 minutes 38 will not be reduced to kisses on the neck. Here, the publisher recalls everything that makes the charm of the license, namely its violence and extreme brutality when cutting the opponent. But Ninja Gaiden, it is also the requirement: the slightest attack given in a vacuum, and it is half of the bar of life that flies. , rigor is required.

We take the opportunity to remind that Ninja Gaiden: Master Collection will bring together Ninja Gaiden Sigma, Ninja Gaiden Sigma 2, Ninja Gaiden 3: Razor's Edge, as well as their respective DLCs, with Ayane, Momiji, Rachel, Kasumi, and the eternal Ryû Hayabusa as playable characters. Release scheduled for June 10 on PS4, Xbox One, Nintendo Switch and PC.