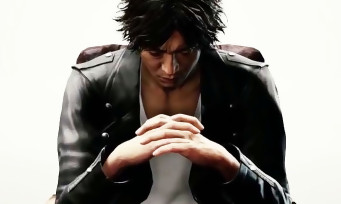 Released in 2018, Judgment was a hell of a good surprise and a good way to extend the universe of the famous Yakuza series in a different way. Moreover, the title received a very favorable critical reception –
a nice 16/20
in our columns – as well as a commercial reception
"beyond expectations"
by SEGA. In short, it was a success and we would not be surprised if the publisher decided to make a brand new franchise … with several games, therefore.
This is precisely what interests us today: the american site Tojo Dojo, dedicated to the news of the Yakuza saga, affirms from a reliable source (evidence would have even been provided to them) that a sequel to Judgment is currently in preparation. Information that coordinates precisely with the recent SEGA trademark registration, "Lost Judgment " : according to Tojo Dogo, this title would only be provisional and used internally since the final name would probably be "Judgment: Sixteen The Truth ".
Side story, the blog says that the hero Takayuki Yagami would be back, him and his teammate Masaharu Kaito: Well-Known Faces Would Also Make A Comeback As New Characters Arrive, Along With New Investigations (still happy, some will say).
Obviously, we can not help but take tweezers about this kind of absolutely unofficial revelations, although a Judgment 2 would hardly surprise us. Moreover, remember that the first game will soon be entitled to its PC, PS5 and Xbox Series X | S version on April 23.