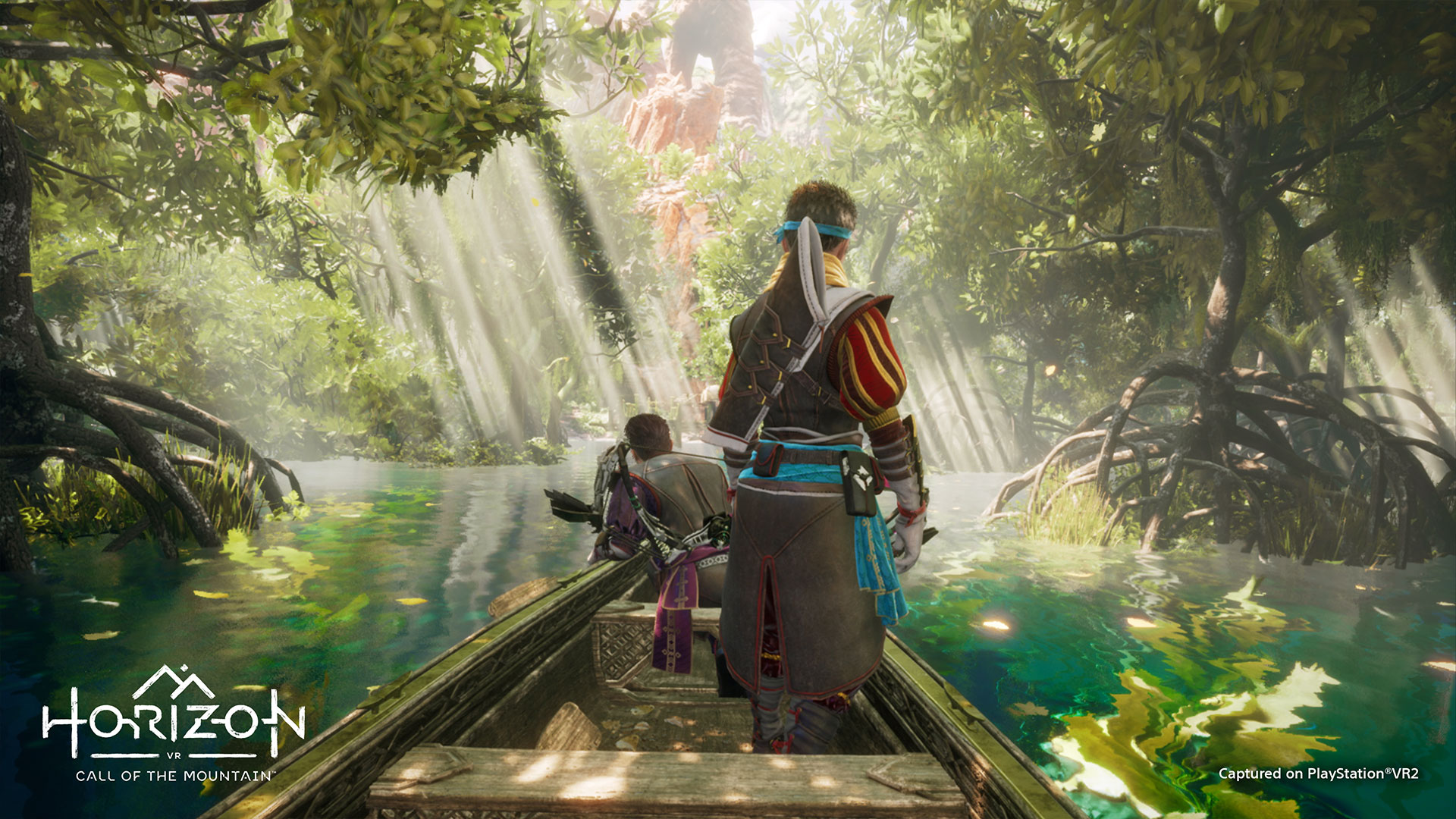 (Image credit: Sony)
Guerrilla has actually revealed brand-new story information about Horizon: Call of the Mountain.
Earlier today on January 30, Guerrilla required to the PlayStation Blog (opens in brand-new tab) to detail brand-new information about the PSVR 2 game. The post concentrates on lead character Ryas who, in the after-effects of the Red Raids caused by the Carja on fellow people, has actually ended up being a castaway and looks for redemption.
"Ryas ended up on the wrong side for the right reasons. His family was torn apart, and ultimately, he was incarcerated. This is the story of how he tries to come back from that," Horizon Forbidden West and Call of the Mountain narrative director Ben McGraw describes. 
Ryas is going to be participated in the brand-new experience by buddy Hami, who obviously definitely dislikes him, not able to forgive the Shadow Carja for the atrocities they caused. Hami and Ryas will relatively be making the journey together in Call of the Mountain, any place the course might take them.
"We took the Horizon experience and built it from the ground up for VR. And for this, we felt we needed a new protagonist. As a master climber, hunter, and explorer, Ryas offers the perfect viewpoint of the sweeping vistas and dangerous wilds of Horizon," McCaw included.
Curiously, there's no reference of Horizon lead character Aloy in this post. Thanks to previous remarks from PlayStation designers, we understand Aloy will feature as a supporting character in Call of the Mountain in some style, however this brand-new post isn't shedding any light on what her function in the story will be.
Horizon: Call of the Mountain releases next month on February 22 as a the first day PSVR 2 launch title. Head over to our own Horizon: Call of the Mountain preview for what we considered the brand-new game when we played it for ourselves. 
Check out our upcoming PSVR 2 games guide for a take a look at whatever else on the slate for the new-gen headset. 
Source: gamesradar.com