Not every jackpot awaits players at the felt table – sometimes you need to go down to the underground vault, which is monitored by a first-class security service, to get it. Anyone who completes the final stage of the Diamond Casino Heist this week will be rewarded with 50% more GTA$ and RP than usual. The preparation costs for this heist will be halved, and for some useful information, look out for disgruntled casino employees who complain about overwork due to the arrival of gems.
Double GTA$ & RP for Raid on Humane Labs
Assemble a team, get EMP and find a way to get into the territory of Humane Labs, and then get out of there alive and unharmed. Through November 16th, players who complete Raid on Humane Labs will be able to earn double GTA$ and RP. For GTA+ subscribers, the reward will be even bigger and they will receive triple GTA$.
In addition, we're still giving Double Rewards on all Classic Heist pre-missions and 1.5x GTA$ and RP on all Doomsday Heist pre-missions. And tricksters, hackers and tycoons who complete all available heists by November 24th will receive a generous bonus of GTA$2,000,000 for their hard work (bonus will be credited within 72 hours of meeting the conditions).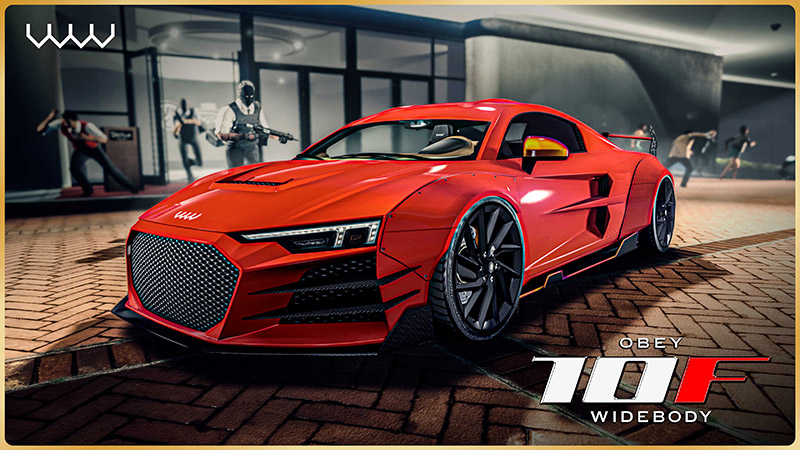 In Los Santos, this is a common story. Your first car was an Obey 8F Drafter. The 9F was your first drunk driving experience. In the back seat of the 9F Cabrio, you had sex for the first time in your life. And then 10F came along and you fell in love. Finally, a real car appeared. Perfection.
And then Benny came along and said, "Perfection is just the beginning." And you know what? He's right… The Obey 10F can now be converted into a wide Obey 10F at Benny's Original Motor Works.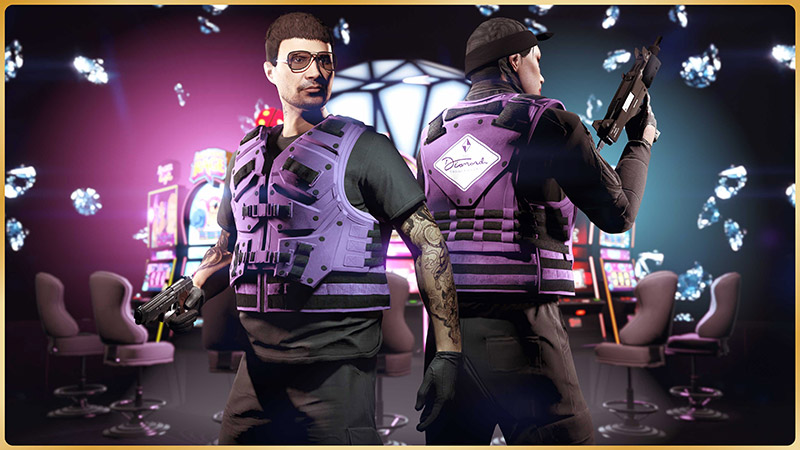 Complete the Diamond Casino Heist and get The Diamond Chest
Completing the Diamond Casino Heist this week will earn you The Diamond Chest.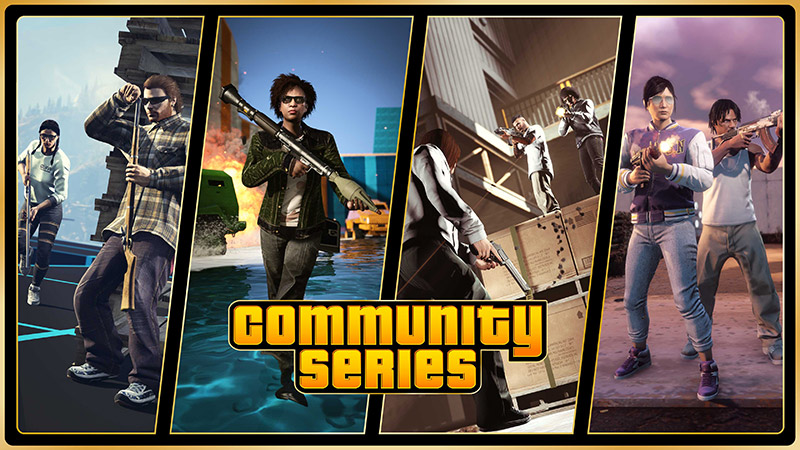 K-Rose T-shirts and "Statue of Happiness"
On the occasion of the 25th anniversary of Grand Theft Auto, head to sunny Los Santos and pick up a couple of free souvenirs: all players who log into GTA Online this week will receive a rare K-Rose T-shirt and the Statue of Happiness.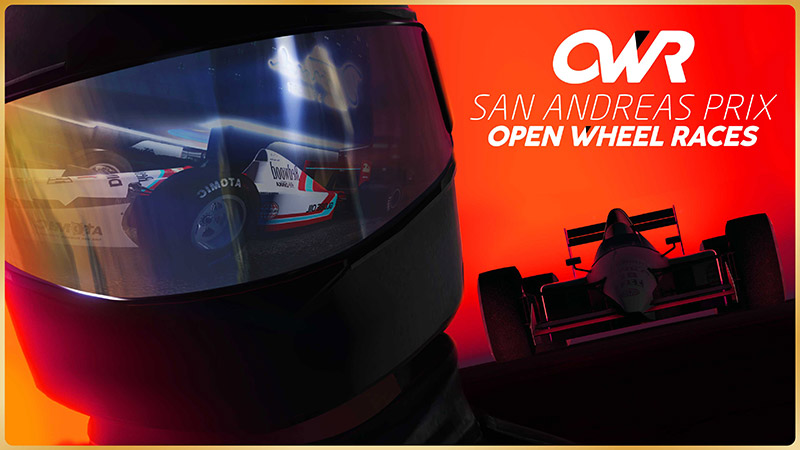 Double GTA$ & RP on Race Cars
The race track is a great place for anyone who wants to blow off steam and compete with other drivers. And by the way, on a note: if you have sponsors, losing control on the road is considered a pit maneuver. This week, take part in race cars and break all existing speed limits to earn double rewards – there is simply no better reason to crack down on the competition!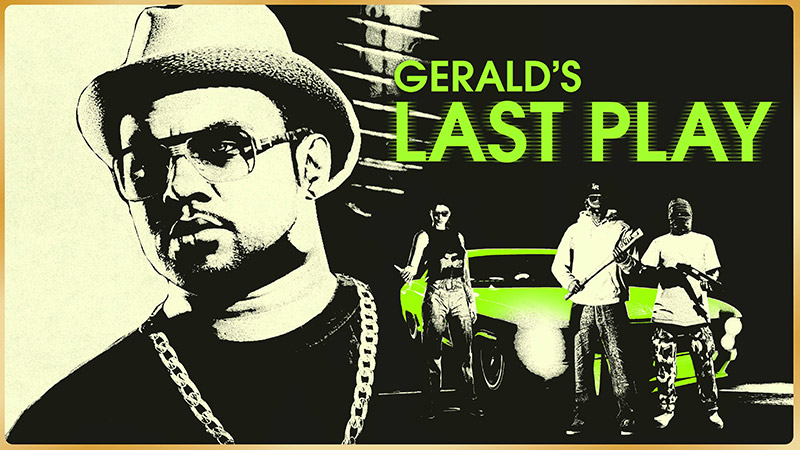 Double GTA$ & RP on Gerald's Missions
Improve your skills and help Gerald win the battle for the disputed territory: by completing all of Gerald's tasks, you can realize your ambitions as a racer and earn Double GTA$ and RP.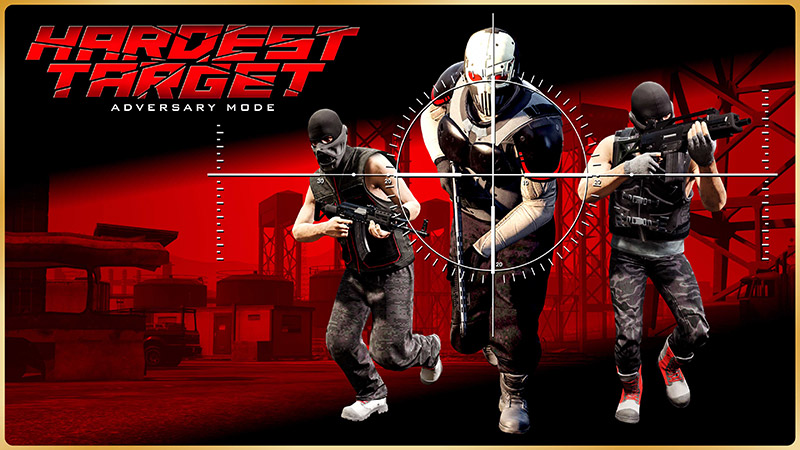 Double GTA$ & RP for the Hardest Target Showdown
Imagine for a moment that your therapist turned out to be wrong and someone is really following you … Like in the "Hardest Target" mode, where armed people with the most evil intentions follow you on your heels. The goal is simple and clear: destroy the target of the enemy team and defend your target by any means available. Put it all on the line and earn double GTA$ and RP through November 16th.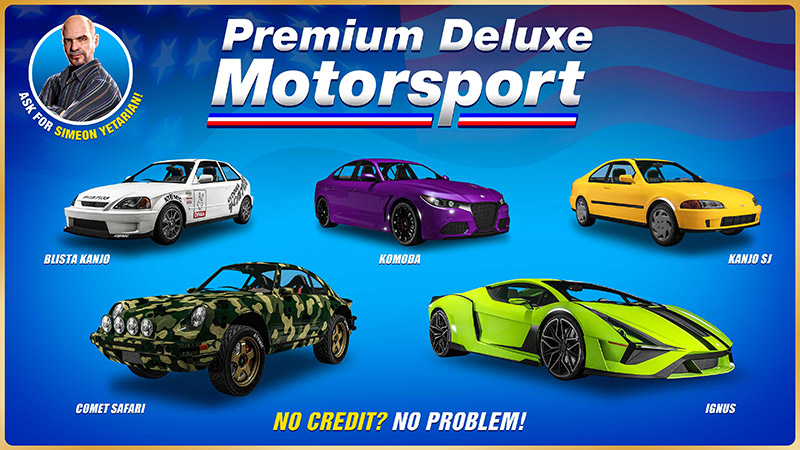 Premium Deluxe Motorsport Dealership
If you know Simon Etarian personally, then you yourself know that in business matters he is a rather old-fashioned person: he prefers to sell vehicles of dubious origin in his own car dealership with good lighting and a climate control system. Take a stroll through the Premium Deluxe Motorsport showroom this week and take a look at the latest arrivals – any of these models you can test drive around the area and buy on the spot:
Classic Yellow Dinka Kanjo SJ
Dark green Pfister Comet Safari in Arid Climate livery
Icy white Dinka Blista Kanjo in Road Hunter coloring page
Classic lime green Pegassi Ignus with black stripes
Lampadati Komoda Violet Metallic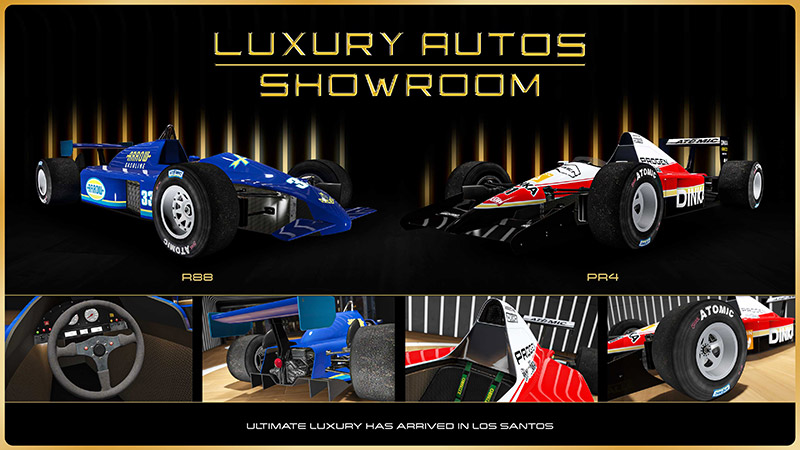 Luxury Autos
Rockford Hills residents can walk up to the window of Luxury Autos, located across the street from Record A Studios, and gawk at this week's new additions: the Ocelot R88 and Progen PR4. You can buy them right on the spot and with a 25% discount.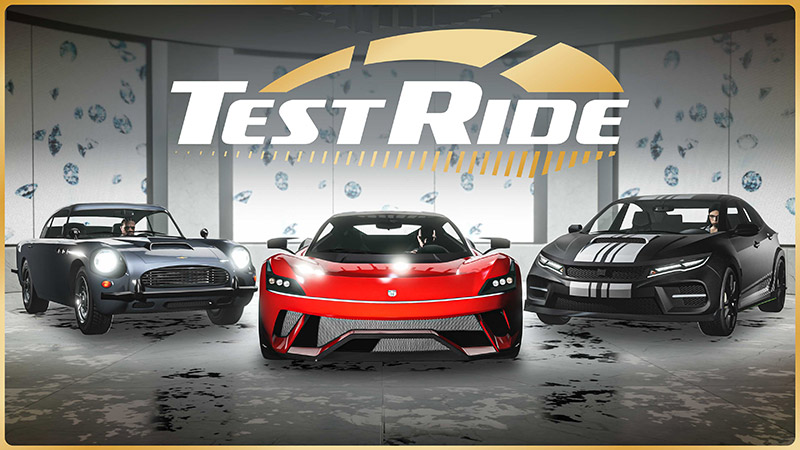 On the test track: Grotti Furia, Dewbauchee JB 700W and Dinka Sugoi
In Southern San Andreas, you have plenty of opportunities to try out the best transport for free. On the test track at the LS car club, you can drive Grotti Furia, Dewbauchee JB 700W and Dinka Sugoi in the coming days.
LS Auto Club members will also be able to take a look at this week's premium vehicle, the photogenic Lampadati Casco: in order to receive the same as a gift, you need to win the LS Auto Club races four days in a row.
Prize Vehicle: Übermacht Rebla GTS
Stop at the main hall of the Diamond Casino Hotel and spin the wheel of fortune. This week you have a chance to win the Übermacht Rebla GTS, a practical European sedan with the professionalism and discreet enthusiasm of a typical office worker.
Discounts
To plan the Diamond heist, you'll need cover… and a good base. Head to Maze Bank Foreclosures this week to purchase the Game Room and all of its Upgrades and Mods for 30% off. The same discount applies to the penthouse in the casino. 30% discount on:
Game halls
Game room improvements and modifications
Casino Penthouse
Night sight
In addition, you now have special offers for transport from the list below:
Progen PR4 – 25% off
Ocelot R88 – 25% off
Lampadati Komoda – 30% off
Dinka Blista Kanjo – 30% off
Grotti Furia – 30% off
Dewbauchee JB 700W – 30% off
Vapid Retinue Mk II – 30% off
Albany V-STR – 30% off
Declasse Drift Yosemite – 35% off
Rune Zhaba – 35% off
Tank Invade and Persuade – 40% off
Dinka Sugoi – 40% off
Other bonuses
Everyone who has a game profile associated with Prime Gaming, within 3 days after entering, the usual 125 thousand GTA$ will be credited. Also, half a million will be credited to this category of players, provided that they enter the "Online" from November 3 to December 7.
Active bonuses for subscribers GTA+ can see here.
 
Source: gta.com.ua