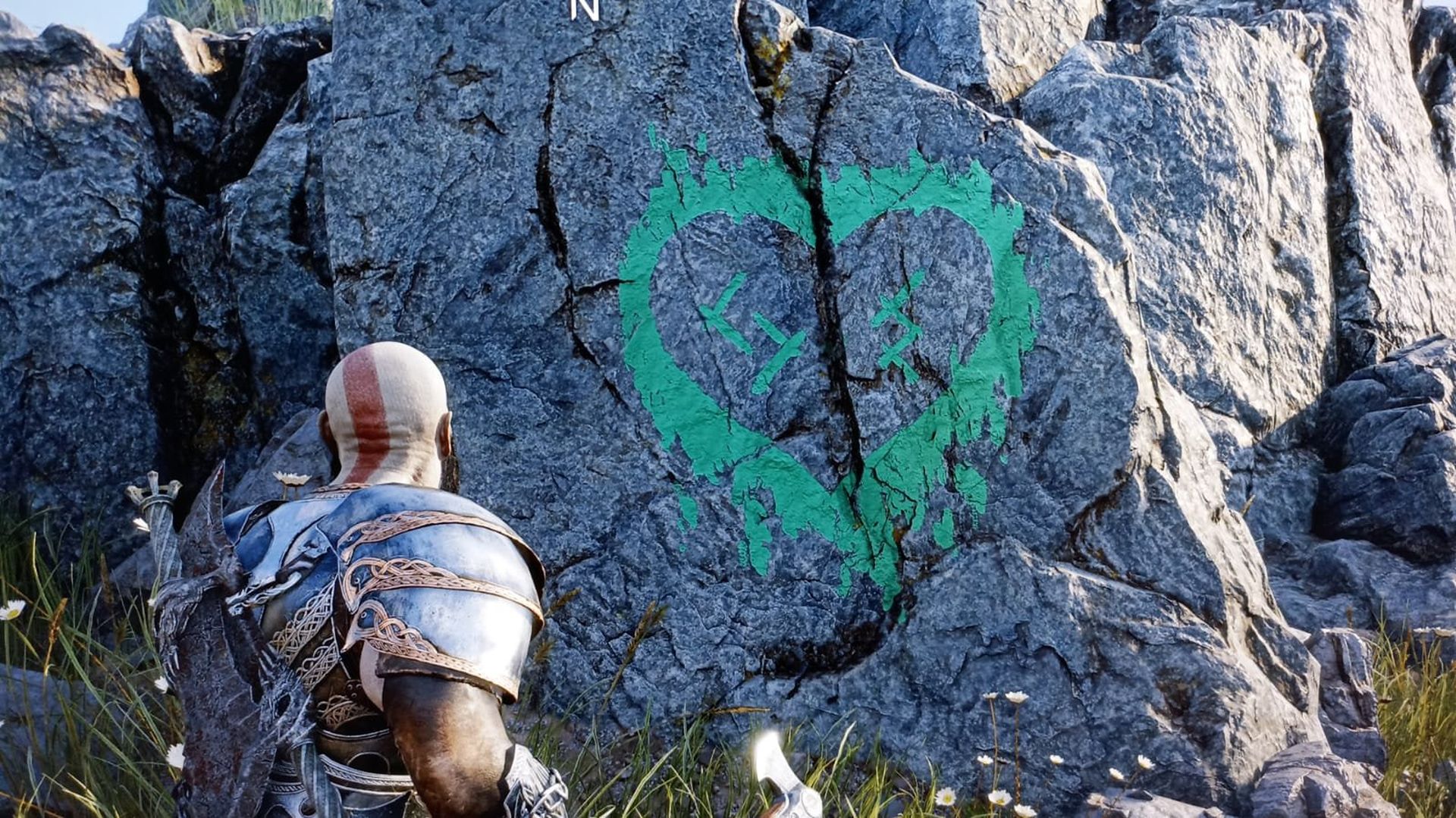 (Image credit scores: Sony)
A God of War Ragnarok designer has actually shared the bittersweet tale behind one of the game's side missions.
This post has really small looters for God of War Ragnarok side web content.
Across the Realms is a mission that starts in Midgard as Kratos uncovers a makeship camp as well as tries to locate individuals that made it. The mission takes gamers throughout the worlds, finding active ingredients to make the campers' favorite meal, the places noted by a heart. Upon going back to the camp with the active ingredients, Mimir informs Kratos the tale of Jari as well as Somr.
In the real world, Jari as well as Somr are Jake Snipes as well as Sam Handrick, 2 Santa Monica Studio designers. In a string on Twitter, Handrick discuss exactly how both fulfilled, came to be buddies, as well as dropped in love. He reviews exactly how "we'd talk about how much we'd love to leave some symbol of us in Ragnarok. Some indication within this game that had been the reason we'd first met, our first game made together. He once suggested simply a heart, with our initials in Norse runes, carved into this world we made."
Snipes passed away in 2020 as a result of problems from epilepsy. When Handrick ultimately went back to service Ragnarok, he "wanted it to be everything [Jake] deserved. And I hoped I could leave some piece of him within it." He mosted likely to supervisor Eric Williams, that had actually been a vital part of their partnership, asking if the group might consist of a memorial to him within the game, as well as claims "he made it so much more."
The campfire that Kratos go back to at the end of the mission never ever quits burning. Handrick claims "I wanted this story to be one many queer people know: journeying through a world that doesn't always understand you to find a place that truly feels like home."
You can check out the complete tale through Sam Handrick's Twitter thread (opens up in brand-new tab). 
Source: gamesradar.com