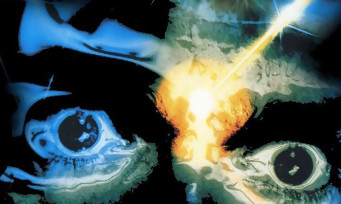 Definitely, Microids is pulling out all the stops right now. After the very promising
Asterix & Obelix: Slap them All! and Grendizer, the French publisher now announces Flashback 2. No need to tell you what the series represents for the forties that we are, especially the first episode which marked the 90s. Of course, its creator Paul Cuisset is part of the adventure, which should naturally reassure them. fans.

"Developing Flashback 2 has been a long-standing desire, he explains in the press release. I can't wait for players to experience the rest of the adventures of Conrad B. Hart, a character created almost 30 years ago. With Microids, we want to make it a point of honor to produce a sequel that will appeal to fans of the first episode but also to a new audience ready to immerse themselves in this futuristic universe."

The details on the game could not be more meager. At the moment, we only know that it will be an action / platform game, and that it will be released in 2022 on consoles and PC. Microids promises to communicate more information soon, which will give a more precise idea of ​​the project. In any case, we hope for an episode of the same barrel as the original work.