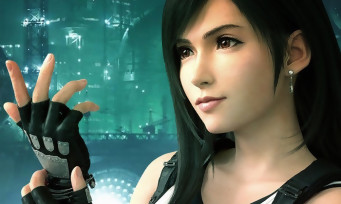 Although the announcement leaked on the Web a few hours earlier, Square Enix still wanted to confirm the arrival of Final Fantasy VII Remake Intergrade on PS5. Scheduled for June 10, this version will offer a whole bunch of graphic improvements compared to the original version. Moreover, the Japanese publisher now offers a comparative video story that we can see the visual difference with Final Fantasy VII Remake on PS4.
"The liveliness of lights, textures and environments has been improved in the PS5 version of the game, we are told. New features have also been added, such as the ability to choose between "Graphics Mode" which favors high quality 4K graphics and "Performance Mode" which favors smooth action at 60 frames per second."
The "Photo" mode is also required, and we are assured that owners of the original game on PS4 will be able to switch to PS5 at no additional cost and keep their saved data. But the most interesting remains of course the presence of a new episode with Yuffie as the main character. Moreover, the fans of the first hour will be able to obtain it separately, given that it will be included automatically in Final Fantasy VII Remake Intergrade.
Finally, note that those who pre-order the game digitally will receive Yuffie's "Shuricac" weapon, and that a digital Deluxe edition (including an artbook and a mini soundtrack) is also on the program.