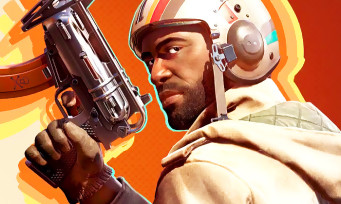 New game from the ambitious corridors of
Arkane studios
, the Lyon developers behind the saga
Dishonored
,
Deathloop
was originally expected on May 21, 2021 on
PS5
and PC. And besides, we were happy to touch this wacky FPS with ultra-promising gameplay, taking advantage of the different capabilities of the DualSense: do not heat up too quickly since we have just learned that the release software is finally postponed … and several months.
– DEATHLOOP (@deathloop) April 8, 2021
Deathloop will therefore land on September 14 : the French firm declares that it wants to take more time to deliver the most "fun, stylish and hallucinating" experience possible. So let's trust these talented developers, to say the least, and let's be patient.