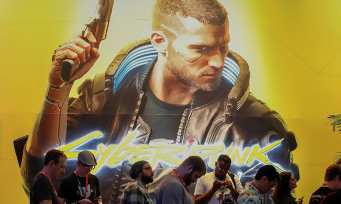 It's been 5 months now that Cyberpunk 2077 has become the laughing stock of video games, ravaging the reputation of studio CD Projekt Red, caught in the act of lying and betraying players. Since then, the Polish studio has done everything to try to regain the trust of its community, starting with the deployment of corrective patches, while trying to follow as closely as possible the objectives they have set themselves during the year 2021 for fix their game, and deliver the next gen patch that many are eagerly awaiting. In the meantime, the game has still not returned for sale on the PlayStation Store; a significant loss of earnings which does not however discourage those in charge of the studio and of this poverty. Adam Kicinski, CEO of CD Projekt Red, who apologized to the camera last December spoke to Reuters to remind that Cyberpunk 2077 is a game in which the studio still believes strongly. The latter will benefit from all the support and support of the internal teams, so as not to sink into the most total indifference.
I do not see any option that would cause us to drop Cyberpunk 2077. We are confident that we can bring the game to the result that we will be proud of, so that it can sell for many years to come.
Given the huge sales generated by the game (13 million copies sold the week of its release), CD Projekt Red intends to capitalize on the license, and to make other sequels, as it was recalled during the investor presentation a few weeks ago. We must therefore already start by repairing the game, releasing the next gen 'patch, and deploying the various DLCs to keep it alive, and why not restart the machine.