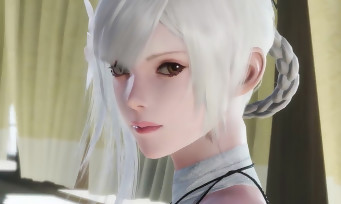 While Nintendo left nothing but crumbs to the competition in recent weeks, the remake of NieR Replicant has come to upset this undivided domination. Indeed,
GfK and SELL indicate that Square Enix's game rises to number one in the Top 5 consoles, just ahead Super Mario 3D World + Bowser's Fury. The other three positions are also occupied by Nintendo Switch games: Mario Kart 8 Deluxe, Animal Crossing: New Horizons and Ring Fit Adventure. In short, not really enough to make the face on the side of Kyoto.

On PC, it is also the remake of NieR Replicant which appears on the throne, the ranking being completed by Microsoft Flight Simulator and The Sims 4.
Charts France Week 16 (April 19 to 25, 2021)
1 / NieR Replicant Remake (PS4 – Square Enix)
2 / Super Mario 3D World + Bowser's Fury (Switch – Nintendo)
3 / Mario Kart 8 Deluxe (Switch – Nintendo)
4 / Animal Crossing: New Horizons (Switch – Nintendo)
5 / Ring Fit Adventure (Switch – Nintendo)
TOP 3 PC
1 / NieR Replicant Remake (PS4 – Square Enix)
2 / Microsoft Flight Simulator (Microsoft)
3 / The Sims 4 – Standard Edition (SEGA)