As indicated by a number of rumors in recent days, Microsoft has just announced a series of new services ahead of the Xbox & Bethesda Games Showcase which, for the record, will take place this Saturday, June 12 at 7 p.m. "Pallow more than 3 billion players around the world to enjoy the joys of video games and join their community", this is the promise made by the American manufacturer.
It starts first with a partnership with Samsung to offer the Xbox app on 2022 Smart TVs:

This includes the hundreds of games available in the Game Pass Ultimate library as well as Fortnite, playable without a subscription.
Playing Xbox titles on 2022 Samsung Smart TVs will be a seamless experience, akin to using other streaming apps on your screen.
From June 30, all you need to do is access the Xbox application from the Samsung Gaming Hub and log into your Microsoft account, then connect your favorite Bluetooth controller.
If you're a Game Pass Ultimate member, you'll be able to access the many cloud-enabled games, and if you don't have a subscription, you'll be able to play Fortnite right away.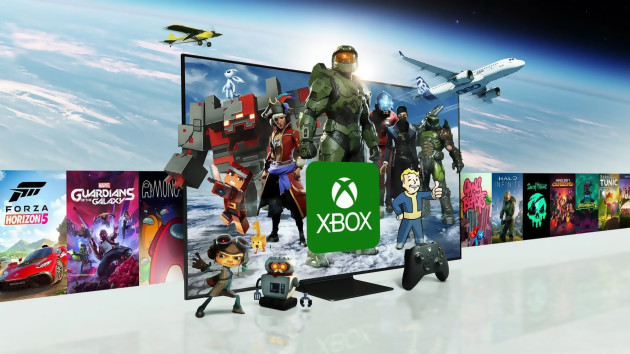 In addition, Microsoft assures that new updates will soon be deployed for Windows 11:
Optimizations for windowed mode games are currently being tested within the Windows Insider Program. These have been designed to drastically reduce latency and offer interesting features for games, such as Auto HDR or Variable Refresh Rate (VRR).
A new HDR Calibration app will help you improve color accuracy and consistency on your HDR-enabled display.
The Game Pass Widget will let you navigate through Game Pass games to discover them and easily relaunch titles you've played recently.
The Controller bar will contain a list of your recent games as well as shortcuts to the most popular launchers, including the Xbox app. It'll let you resume your games or access Xbox Cloud Gaming, without a keyboard or mouse. This feature is also in the testing phase within the Windows Insider program.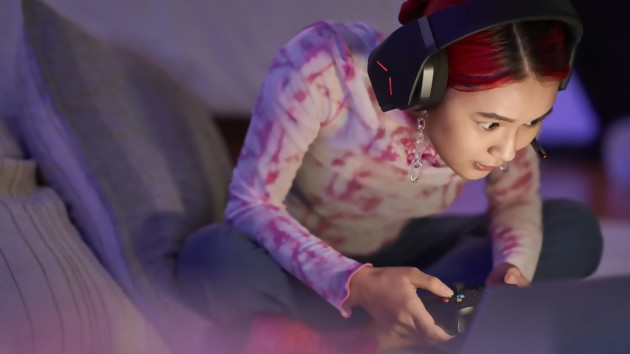 New gaming features coming soon to Microsoft Edge, including Xbox Cloud Gaming integrations:
A new personalized homepage dedicated to gaming, offering news, guides, live streams, tournaments, upcoming and newly released games and the Xbox Cloud Gaming library, as well as access to recently played titles and to the content relating to them.
The built-in Clarity Boost feature makes gameplay from the cloud smoother and clearer when playing from the Microsoft Edge browser on Windows.
The new Games menu in Microsoft Edge gives you easy access to free and popular Microsoft games, such as Microsoft Solitaire, Atari Asteroids, Microsoft Jewel and the exclusive Microsoft Edge game, Surf, as well as to discover new ones.
Efficiency mode helps improve the performance of your games on Windows 10 and 11, allowing them to run quickly and smoothly by reducing the use of browser resources when a PC game is launched.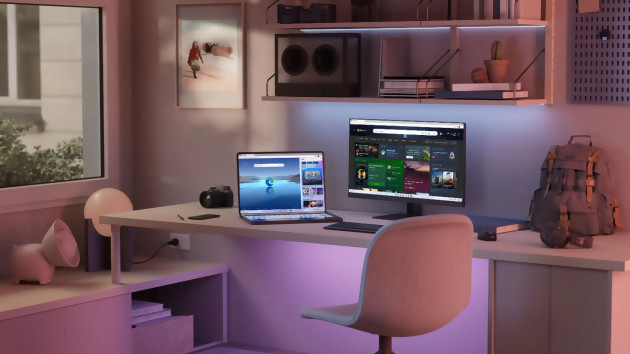 Another interesting point: the arrival of playable demos in the Xbox Game Pass Ultimate via the Moorcroft Project,"a program that will allow you to try out a selection of unreleased demos of upcoming titles if you are an Xbox Game Pass member." A way like any other to counter Sony Interactive Entertainment's PlayStation Plus Premium. More concretely:

This program will start during the next year and will initially be an opportunity for independent developers from all over the world to present their new creations.
Participating developers will then be able to see how their demos perform with the public and will be compensated to facilitate the opportunity to show their creations on Xbox and reach new audiences with Game Pass.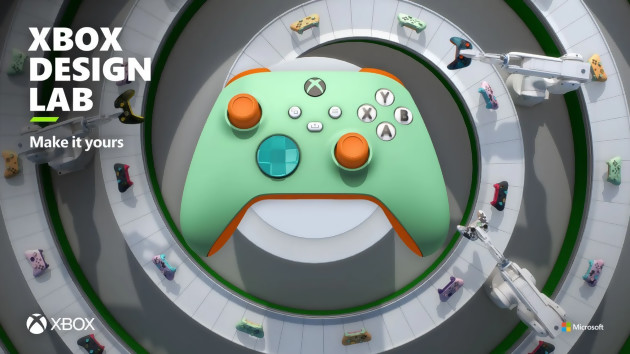 Finally, the Xbox Design Lab is not to be outdone since we are told of new pastel colors (Soft Pink, Soft Orange, Soft Green and Soft Purple), as well as Camouflage versions (Mineral Camo, Arctic Camo, Forest Camo , Sandglow Camo and Blaze Camo). We do not know if the temporary closure of the site dedicated to the Xbox Design Lab is related to this news, or if Microsoft has other surprises in store for its controllers.