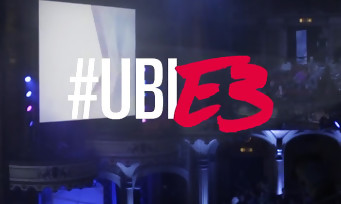 No formal E3 this year, but the publishers are still all going to have big conferences that should be filled with announcements. Ubisoft has also communicated on the program of its Ubi Forward. The show will therefore debut on June 12 at 9 p.m. French time (which changes us from the usual sleepless nights), and a lot of licenses will appear. From 8 p.m., the publisher will organize a pre-show that will focus on updates to its major multiplayer hits. We will therefore discover what awaits players of For Honor, The Crew 2, Trackmania, Brawlhalla or Watch Dogs: Legion.
The biggest pieces will be served from 9 p.m., and there will of course be Rainbow Six (new info on the Quarantine episode, whose name has since changed), Far Cry 6, but we will also hear about other titles which have not given any news for a while. We think in particular of the board game Riders Republic which will be present according to Ubisoft. More personally, we also hope to hear from some sea snakes, including Beyond Good & Evil 2, or the pirate game Skull & Bones. In short, Ubi could potentially come out with pretty cartridges.
Other updates will be announced during the show, and we will also discover the future of various titles including Assassin's Creed: Valhalla or Rainbow Six Siege.