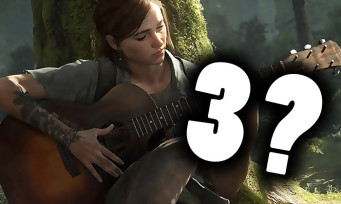 Now that The Last of Us Part. It was released and it has become one of Sony's biggest hits, even becoming the most awarded game in history, we imagine that Naughty Dog and the Japanese firm are already thinking about a third episode. For Neil Druckmann, the thinking head of the second part and also his co-writer, the project is slowly maturing: better yet, as he confesses on the Script Apart podcast, he's already started working on the script with Halley Gross, the other co-writer of The Last of Us 2.
I'm not sure what I want to reveal. Halley Gross and I have written the outline of a story that we are not developing but which I hope will one day see the light of day. This story explores a bit of what happens next. We will see.
This is very interesting. But should we get carried away for all that? Does The Last of Us 3 have a real chance of being put on track? To be honest… not right away. For example, Ellie's latest adventure took many years of maturing and thoughtfulness before taking shape in the halls of the California studio, and for good reason: the subject, the themes and the experience must have something relevant to tell. Neil Druckmann then continues:
With one game there is no blueprint for what a franchise is, but with two games there starts to be a blueprint. Now I have the impression that there are structural themes and themes that we will have to stick to in order to create a third game.
And above all, as Uncle Ben could almost have said, great development comes with great responsibility.
After completing one of our big titles, we take a lot of time to explore different ideas, whether it's The Last of Us 3, an old franchise, or something new. I like to explore all of these and then look and ask what we want to get engaged on. Because it's a huge commitment, in terms of money, time, passion and talent … then you think about how much it can cost you.
In other words, if The Last of Us 3 has a good chance of seeing the light of day, it will most likely not be right away but certainly in many years, when Naughty Dog will be sure to be able to give birth to a sequel of the same ilk. Until then, the company can therefore concentrate on other projects: one of them would apparently be a remake of the first The Last of Us, entirely dedicated to the PS5.