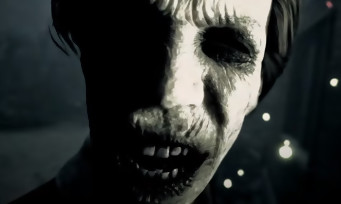 Like the first Man of Medan episode,
The Dark Pictures: Little Hope now benefits from the Friend Pass and "Curator's Cut" mode. This is indeed what Bandai Namco Entertainment announces through an official press release, where it is recalled that the sesame allows any player who has purchased a copy of Little Hope to invite a friend to play the full Shared Story for free just once. Obviously, the two companions must have the same platform to pinball together.

As for the "Curato's Cut" mode, it "offers players new perspectives around the game with new scenes that were not present during their initial game. In addition to this content, players can also access the game's soundtrack today on all major streaming platforms." Of course, our review of The Dark Pictures: Little Hope is always accessible.

Finally, we take the opportunity to recall that the next episode of the anthology is called House of Ashes, and that it will take us to the ruins of a Sumerian temple. Of course, Rachel King and the elite military unit of which she is a part will not be the only ones there. The game is expected for this year on Xbox One, PS4, PC, Xbox Series S, Xbox Series X, and PS5.