Adaptations of music and other video game soundtracks in vinyl format are multiplying and it is now the turn of Tekken 4 and Tekken Tag Tournament to benefit from this craze to see its music land on LP records. It is the publisher Just For Games who let us know, specifying that it will be on August 13 that it will be possible to get their hands on it. Each vinyl will be sold in a deluxe Gatefold sleeve, illustrated with artwork by illustrator Samuel Donato (also known as aka DXSinfinite), while the tracklist was set by four-time Guinness World Record holder Ryan Hart, multi-game world champion and legend of the fighting game community (Norman Genius in PLS).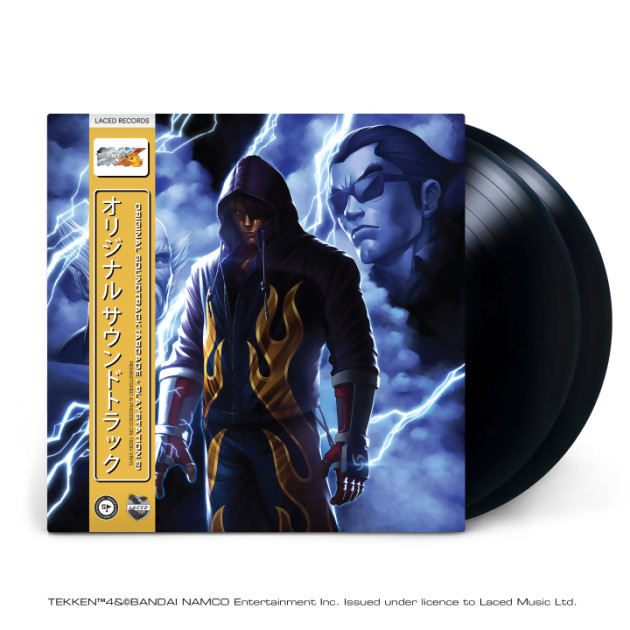 TEKKEN 4 tracklist
Disc 1
In front of
A Fist For A Fist
Acid Timpani
Bit crusher
Gym Didgerhythm
Ending Yoshimitsu
Face B
Jet
Mob
The Strongest Iron Arena
Ending Hwoarang
Ending Lei
Ending Steve
Nothingness
Draw the Waveform
Ending Kazuya
Ending Marduk
Disc 2
In front of
Authentic Sky
Fear
Kitsch
Quadra
Quadra – Introduction
Lights
Wirepuller Appearance
Ending Julia
Ending Combot
Face B
The Inner Shrine
Touch and Go
Ending Christie
Ending Lee
Ending Panda
Ending Xiaoyu
Fetus (Prologue)
Ending Heihachi
Ending Jin
Ending Kuma
As for Tekken Tag Tournament, the soundtrack is a melting pot of experimental electronic music created by Namco veterans who have worked on Katamari Damacy, Ridge Racer, Ace Combat, SoulCalibur etc. The set will arrive in a triple LP box set, the illustration of which was also produced there by Samuel Donato aka DXSinfinite. Ditto, Tekken champion Ryan Hart took charge of the track selection, while the soundtrack has been specially remastered by Joe Caithness and will be pressed onto 180g black vinyls housed in a deluxe gatefold sleeve.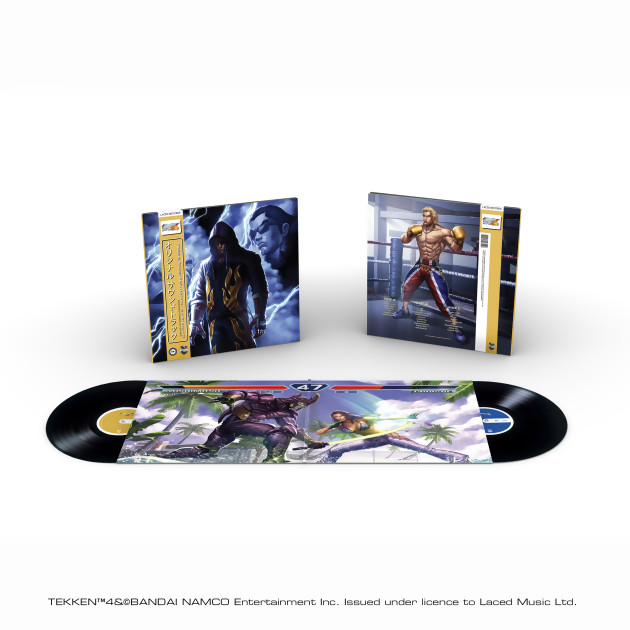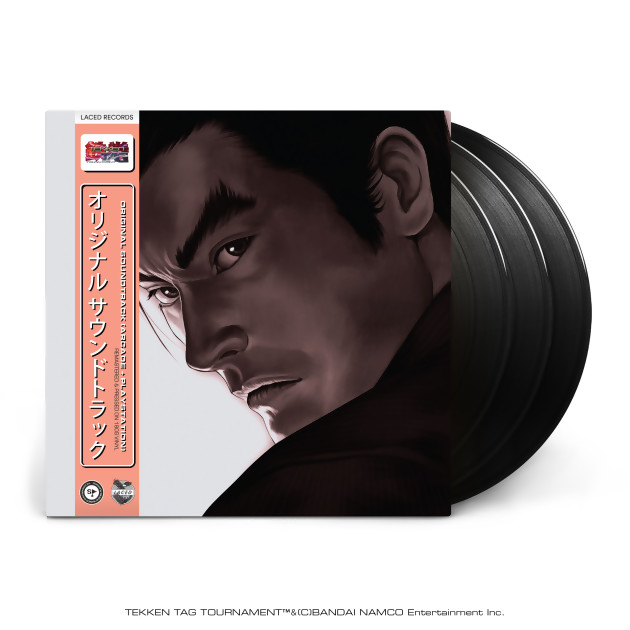 TEKKEN TAG TOURNAMENT tracklist
Disc 1
In front of
Opening Movie (PlayStation2 version)
Character Select (PlayStation2 version)
Embu (PlayStation2 version)
Paul Stage (PlayStation2 version)
King Stage (PlayStation2 version)
Jin Stage (PlayStation2 version)
Hwoarang Stage (PlayStation2 version)
Face B
Law Stage (PlayStation2 version)
Lei Stage (PlayStation2 version)
Nina Stage (PlayStation2 version)
Xiaoyu Stage (PlayStation2 version)
Spare (PlayStation2 version)
Miss (PlayStation2 version)
Strike (PlayStation2 version)
Yoshimitsu Stage (PlayStation2 version)
Disc 2
In front of
School Stage (PlayStation2 version)
Heihachi (PlayStation2 version)
Ogre Stage (PlayStation2 version)
Unknown (PlayStation2 version)
Name Entry (PlayStation2 version)
Staff Roll (PlayStation2 version)
Face B
Continue (Arcade version)
Continue (PlayStation version)
Eddy Stage (PlayStation2 version)
Ending Replay (PlayStation2 version)
Unknown Movie (PlayStation2 version)
Attract (Arcade version)
Character Select (Arcade version)
Eddy Stage (Arcade version)
Paul Stage (Arcade version)
King Stage (Arcade version)
Disc 3
In front of
Jin Stage (Arcade version)
Jingle 1 (Rannyuu) (Arcade version)
Jingle 1 (Rannyuu) (PlayStation2 version)
Jingle 2 (Join) (Arcade version)
Jingle 2 (Join) (PlayStation2 version)
Hwoarang Stage (Arcade version)
Law Stage (Arcade version)
Lei Stage (Arcade version)
Nina Stage (Arcade version)
Xiaoyu Stage (Arcade version)
Face B
Heihachi Stage (Arcade version)
Yoshimitsu Stage (Arcade version)
School Stage (Arcade version)
Ogre Stage (Arcade version)
Unknown (Arcade version)
Name Entry (Arcade version)
Staff Roll (Arcade version)