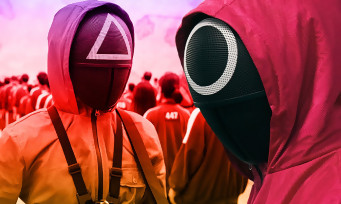 Since its release on Netflix on September 17, Squid Game has been a real success around the world. Four days after being posted on the platform, the South Korean series has become number 1 in the world top, far ahead of Lupine or even La Casa del Papel. According to
Ted Sarandos, Content Director of Netflix,
Squid Game
even has a good chance of becoming the biggest series at all by passing The Chronicle of the Bridgertons. In short, the phenomenon is global and everyone wants to seize this success and surf it. If a Season 2 is not on the agenda, on the video game side, it seems that publishers have started to discuss to adapt the series. At least that's what Tom Henderson says on Twitter, he who is known to have good information before others and who writes for the DualShockers website. In his tweet, he said he did not know which studio would be on it, but we can already imagine a Battle Royale different from the others, since it would not be about shooting his opponents with firearms.
Fall Guys is already this I guess.

But it's something different. Who knows, maybe you just get shot in the head if you lose instead of falling or something pic.twitter.com/GxHUDH1DCI

– Tom Henderson (@_Tom_Henderson_) 10 October 2021

This rumor also allows us to put on the carpet the fact that Netflix has also launched into the video game industry recently, with important ambitions, knowing that recently, some games are available on the platform in some countries of Europe and which are included as standard in the subscription, at no additional cost. It would therefore be smart for Netflix to surf on the success of its series to make video games in stride. For the moment, these are just rumors, but faced with the explosion of streaming, whether in series, for the cinema or through video games, the landscape is likely to change in the next ten years.