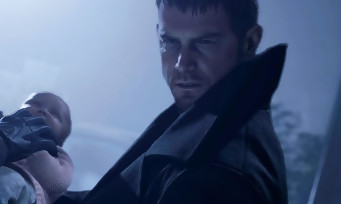 With Resident Evil 8 Village's release date confirmed at last week's Resident Evil Showcase, Capcom can finally formalize the arrival of a collector's edition for its game.
It's on the official shop of the Japanese Capcom website
that an ultra premium version has appeared. Basically, it takes the content of the classic collector that was unveiled last week, but to which is added the IRL coat that Chris Redfield wears in the game. This big winter jacket would be perfect for the period, but it will be until April next to be able to get hold of it, even if we notice that the coat does not have any button to close it, which is still a shame. Anyway, you'll have to be lucky to get this collector's edition since it will cost you 192,500 Yen, which is equivalent to around € 1,529. Obviously, it's impossible not to remember Leon S. Kennedy's leather jacket from the Resident Evil 6 collector, which also cost a small fortune: around € 1,000.
Finally, we remind you that the release date of Resident Evil 8 Village is set for May 7, 2021 on PC, PS4, Xbox One, PS5 and Xbox Series X | S.