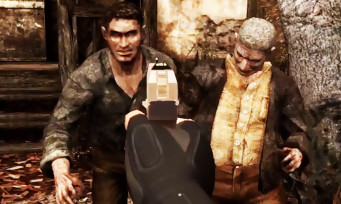 Rumors spoke about it some time ago, here is the fully officialized project: yes,
Capcom is working on a virtual reality version of its timeless hit Resident Evil 4, which will simply be called Resident Evil 4 VR
and which was just announced last night through the Resident Evil Showcase (incidentally, the latter also showed
a very nice trailer of the opus Village
and
of the CGI movie Infinite Darkness for Netflix
).
It will therefore not be any remake but of the 2005 game under the hospice of VR, and more precisely that of Facebook since the game is an Oculus exclusive.
The goal ? Promote the Quest 2, the new helmet of the firm released at the end of last year, which he and he alone inherited this title already eagerly awaited by fans. It must be said that this is a cult adventure that had marked its time with a hot iron and which, even today, has not aged that much. Remarkable, we tell you.
Unfortunately, no other information was given but we are scheduled to meet at the Oculus Gaming Showcase which will take place on April 21 on Facebook and Twitch, live.