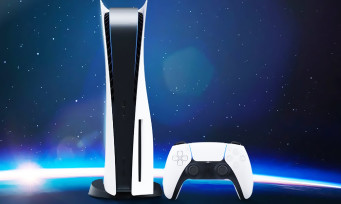 Want to discover the PlayStation 5 from all angles? Tonight, on the eve of the machine's launch in France, LeStream is preparing a special live on Twitch dedicated to Sony's new console! Ready to welcome the next gen?
Join Maxildan, Hugo Délire, Marie C Palot, Salomé Lagresle and their guests to learn more about the PlayStation 5, its DualSense controller and its first launch games, all through quizzes and animations. This evening will also be an opportunity to remember 25 years of PlayStation history. So don't miss this event this Wednesday, November 18, from 8:30 p.m. PlayStation 5 consoles will even be up for grabs during the live, directly in the Twitch chat and on the LeStream Twitter account.
The PlayStation 5 is equipped with an ultra-high speed SSD as well as a graphics processor with Ray Tracing technology. In addition to 3D sound, the DualSense controller will enhance immersion in shooting games or even in car racing simulations, thanks to haptic feedback and new adaptive triggers.