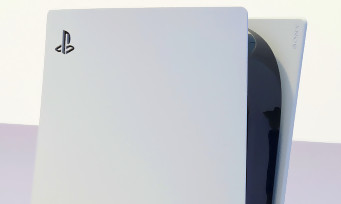 Currently working on the next Super Smash Bros. DLC. Ultimate, Masahiro Sakurai is one of the lucky ones who got their hands on the PS5 from the day it was released in Japan. This is indeed what he confirms in Famitsu columns (via
Kotaku
), where he does not hesitate to give his opinion on the latest Sony Interactive Entertainment. "
First of all, it's a huge console
, says the creator of the Nintendo fighting game, who still appreciates the avant-garde design of the machine.
I was able to place it in the TV cabinet, but thinking back to the heat it gives off, I ended up installing it behind my TV which is well ventilated.
"
Before adding: "The system is fast and smooth. Even during loading times, depending on the circumstances, they are short. This feeling of never having a downtime, of keeping the pace, is really incredible."After praising the curves of the console and its SSD, it also underlines the efficiency of the backward compatibility."At launch, there aren't many titles available, but I was still able to download the games [PS4,ndlr] one after the other, he says. No slowdowns, the first game I finally played on PS5 was The Ninja Warriors."
All is not perfect despite everything, since Sakurai-san notes two flaws. "At the moment, we cannot create folders, he regrets, he who has classified all his games on PS4. It's embarassing."The other complaint concerns the SSD."To be fair, its storage capacity is small and has already been used up. After the system files are installed, what is left, 600 GB?"For someone who used to get 2TB on PS4 Pro, it's understandable that it stings.
"Despite everything, I am satisfied overall, he concludes. I think it's the start of a long relationship [avec la PS5, ndlr], this is truly a console that I want to cherish. Once the stockouts are resolved, I have no doubts that people will benefit from them for a long time."Remember that the console is available in two models: a first equipped with a UHD Blu-ray player (499 €), and a second dedicated to dematerialized (399 €).