The test
After having officiated on the Drakengard series in the 2000s, Cavia Inc. got down to its indirect sequel, NieR, released in 2010 on PS3 and Xbox 360. At that time, the Tokyo studio certainly did not think of activating such a roll. -compressor, gaining worldwide fame over time for a public, admittedly of a niche, but of good taste and lover of Japanese poetry. When Platinum Games laid the Automata opus a few years ago – a very beautiful 19/20 in our columns, it does not happen every day – it was then the definitive proof that the Square-Enix franchise had some under the hood for years to come. And what horses are we talking about! NieR is a post-apocalyptic universe concerned with its narrative, tinged with family, critical and passionate love, eager to bring to the table its adventure as satiny as it is ruthless. It is also, above all, a video game that was cobbled together at the time with bits of string, sailing from genre to genre with obvious weaknesses. Its tenth anniversary was the opportunity for the Japanese publisher to order a remaster worthy of the name from Toylogic, which offers here a new version in the West and retouched, finally scrutinized by the editorial staff. NieR at its best?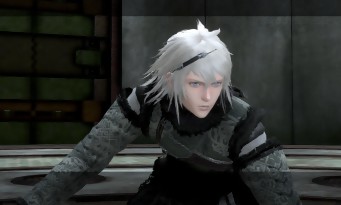 Insiders know it, but Cavia Inc. had, at the time, prepared two versions of NieR: NieR Replicant, taking in its center the brother of Yonah, the sweet child who will have to be saved from her runic necrosis, and NieR Gestalt, Yonah's older and imposing father, whose goal will be the same. If the two editions were offered in the Land of the Rising Sun, we Westerners were only entitled to the second, the father figure of Yonah being considered much more attractive marketing speaking. This version 1.22 and bananas was therefore an opportunity for Square-Enix to offer the rest of the world the Replicant version, establishing a protagonist hitherto unknown to us. Let it be said, the adventure will remain exactly the same with the brother in control, displaying the same dialogues and changing only a few words – "brother" instead of "father" – without breaking their brains at all. In the end, only certain points of view will change delicately on the part of the player, in particular in the relation of the hero vis-a-vis Kainé, side-kick always so scantily dressed, where one will be able to feel a certain romance where it does not. was not too possible with the father.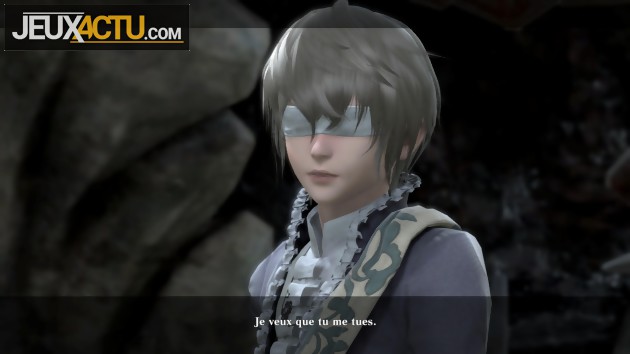 NO TIME TO NIER-SER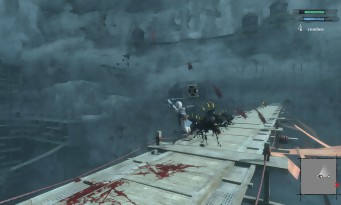 Eleven years later, NieR is therefore still the same, telling a valorous story in a futuristic world where civilizations have mysteriously died out. The script always hits the mark and its writing undoubtedly surprises in its often risky and always very old-school concepts, where we find ourselves chaining a cutscene, turn-based dialogues and literally ten minutes of white text on a black background without To know why: no matter what, to appreciate NieR at its true value, you have to be open-minded because the title of Cavia Inc. often makes the splits, charming as much as it can be obsolete. Undeniably, the adventure suffers from sometimes painful lengths – the whole first half of the game flirts with the soporific – and its very Japanese staging will be able to repel some reckless people without problem, not to mention missions and side quests with sometimes uninteresting objectives, almost childish motivations where humor struggles to hang. Discovering NieR in 2021 is not necessarily for everyone, be warned, but it is also what makes all its bewitching: a work with a refined universe and lore, terribly imperfect but with a strong taste of come back to it.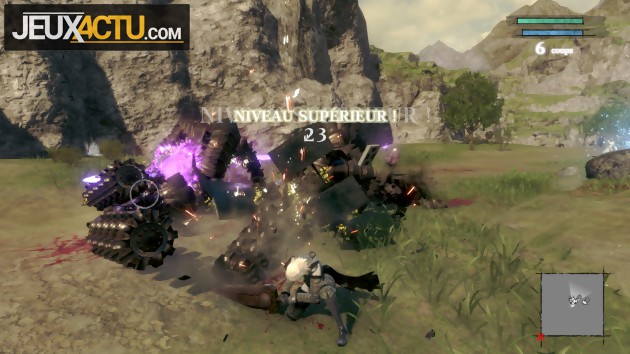 CALVIN KAINE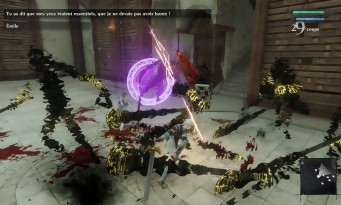 The least we can say is that NieR likes to go all over the place: if it is well based on action-RPG bases – we recover weapons and powers to which we can attribute improvements passive and XP levels up as well) – Cavia Inc. has really enjoyed exploring countless other genres. We then find ourselves with real mechanics of shoot them up in the middle of a fight, to make mini-games with dubious pleasure, to touch the visual novel, to fight and make the platform in 2D, or even to interfere in the … hack-n-slash with an isometric view. Fortunately, the action itself has really aged well thanks to the touch-ups on this version 1.22 and the fights are fluid, rather enjoyable, well animated and easy to handle, clearly inspired by some big beats. 'em all Japanese. Thanks to new customizable key assignments, the gameplay even benefits from a certain not insignificant depth! However, we will notice a quickly muddled visibility as well as an uninspired and repetitive bestiary, fortunately saved by a few boss fights focusing on an epic character to the end. Moreover, note the presence of an unprecedented section called "The Little Mermaid", taking place in a wreck of a slave ship, disposing of the biggest boss of the whole adventure. It is always that taken.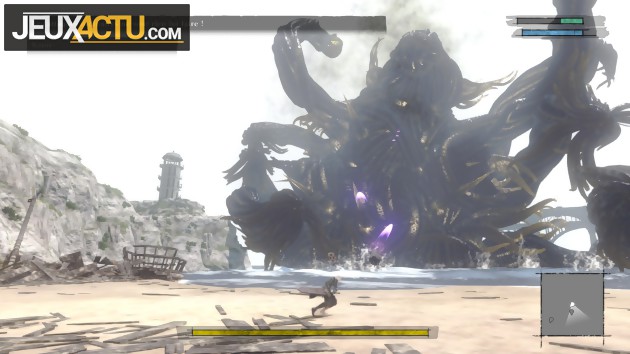 OLD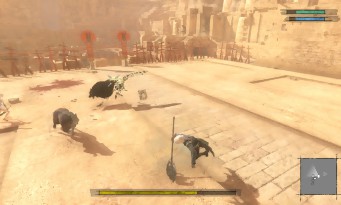 However, let's not forget to underline the terribly old-school aspect inherent in NieR where the quests require moving from one (rather empty) area to another, maximizing unnecessary back and forth and significantly increasing the journey, d 'all the more so as the linearity of the objectives is sometimes illogical. Likewise, a decade later, we would have liked, perhaps, to see certain loading times completely eliminated in order to bring together several regions in one, a way of making the whole open world more fluid and of reducing journeys. Toylogic, the Japanese studio in charge of this remaster, fortunately got down to modernizing certain points: the title now runs in a framerate at 60FPS without any problem (we have nevertheless tested the game on PlayStation 5), 3D models have been reworked (like Kainé, for example, so that the chara design sticks more to NieR Automata) while graphically, we can count on some work on the part of the developers. The assets, the light shows and the sets have been enriched compared to the original version, making this version 1.22 a nice evolution. However, do not expect a monumental technical slap since even despite the remaster, NieR Replicant remains a relatively dated game, with empty sets and good clipping, very present. It's better than before, yes, but all the same not very folichon either: fortunately, we can rely on some environments with successful artistic direction.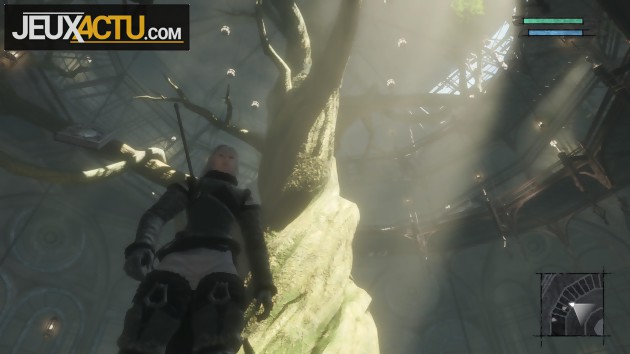 UPDATE 1.22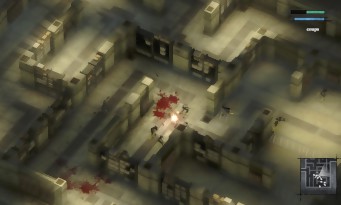 Where Toylogic has done well above all, it is on the audio side with a very successful re-orchestration of the OST: reworked and embellished without being at all distorted, the music of the various Japanese composers serves the purpose wonderfully, navigating between the sweetness of melancholy, the ode to risk and the erased memory of modern technology. And even if some tracks can be redundant depending on the area (the many back and forth sometimes unnecessary are for something), we can only agree to the work done and this damn licked soundtrack. Moreover, let us also underline a revised cast with new dubbing, counting for example Laura Bailey (Abby in The Last of Us Part. II, among others) in the skin of the fierce Kaine and his offensive monologues. What to breathe even more life to the main characters. Finally, note that Nier Replicant ver.122474487139 … includes new content that should delight fans: new costumes, a playable character, a nod to Automata as well as a new narrative segment (The Little Mermaid, as mentioned more high). In addition, let's not forget that once the adventure is over after twenty hours, a new game + a little special but to do absolutely allows a new vision of the story, with a new ending. Something to delight the entire NieR community, absolutely, without catching the eye of all foreigners to the franchise who will be able to find a work there, once again, perfectible on many points.