Metal Gear Survive is out now
Wormhole spin-off Metal Gear Survive is out immediately, flinging off the tactical espionage trousers of its heritage and donning the "survive waves of zombies" windbreaker. Obviously, this makes the Kojima-free sport look very silly, strolling round in its underpants. But don't fear, they made a launch trailer to cowl up its backside half. It's obtained the robots and determined dives of its Fox Engine daddy, MGS V: The Phantom Pain, however this defend-o-shoot actually has extra in frequent with Fortnite. At least, that's how I felt after solely an hour with the weekend beta.
This is all very dramatic. I feel the co-op trailer from two weeks ago in all probability does a greater job of exhibiting the "be silly with your pals" aspect of the sport. You obtained your base, your buds and your Ballroom Blitz – every part a Metal Gear Solidista wants.
The beta was held on the weekend and when you missed it, let me run you thru the very brief time I spent in its zombie clutches. I first created a personality, performed right here by JK Simmons.
Then I used to be thrown into a large white voidroom that regarded like the within of an iPad.
I spent twenty minutes in right here. First, merely attempting to recollect the MGSV controls whereas discovering the variations. I additionally fiddled with an awesome loadout display screen. Then I attempted to decode what every of the floaty crafting stations did. I consulted the tutorial, which is just a large listdump of tooltips.
Finally, I entered a sport. I made three new friends for all times. None of us spoke. They all had bows however I didn't know tips on how to make one. So I simply ran round choosing issues up. I collected a number of metallic and wooden and different supplies. We discovered our holdout and pressed a button on an enormous machine. Then the zombies got here.
I did learn how to put limitations, like wire fences. So I did that for some time. I poked some zombies by way of the chainlink with an enormous spear. That felt good.
Then an enormous bloaty zombie got here and blew up all my picket limitations along with his explosive blister-body. But don't fear, my associates have large turrets.
I'll earn considered one of these when the tour is over, however I'll additionally study you'll be able to craft one with the horribly organized crafting bench menu, utilizing disparate supplies.
The previous couple of enemies fall and we triumph. We have defended an enormous machine from waves of standard and bloaty zombos. Good work us! At this level we're overrun. Not by the undead, however by icons. Terrible, infinite swarms of icons.
Screen after display screen of phrases and symbols and photos that haven't been defined. I finished enjoying. It was an excessive amount of. Yes, there was defensive silliness – that was good – however the remainder of the sport is a UI seizure, in some way busier and extra scattershot than even Fortnite's cluttered menus. Even your character is chronically hobbled by a floating holographic ankle bracelet. The display screen is simply coated in stuff.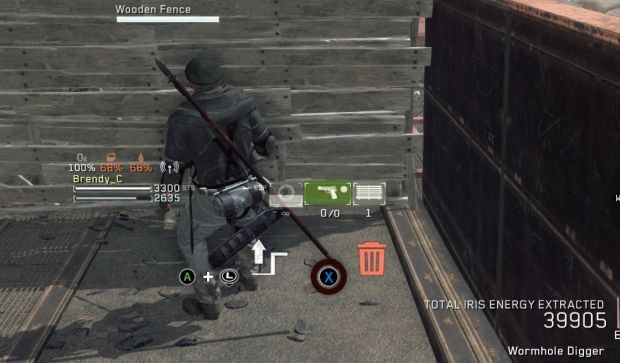 I'll remind you this was the beta, and a really temporary tour. I wish to return and take a look at extra, as a result of I feel most of my gripes might be addressed with an honest tutorial (hopefully the principle sport has one) and a few devoted learnin' time. But it's telling that not one of the trailers or screenshots exhibits you simply how invasive the UI muddle is. It's all clear motion, cinematic fight. I believe there's a bodily legislation to those on-line collect-o-shooters. Something like: "The over-eagerness of the menu screens is inversely proportional to the amount of craic you'll have." (Craic is a scientific time period now). Hopefully, we are able to get an RPS posse collectively and have extra enjoyable whereas ignoring the guff.
Anyway, it's out now on Steam for £34.99/$39.99. I suppose after they mentioned Metal Gear Survive "will not be a full-priced game" they solely meant "it won't be £50/$60".