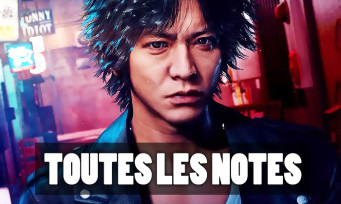 Long considered a spin off from Yakuza, the Judgment series is slowly but surely starting to gain momentum. In a few days, the Lost Judgment sequel will allow you to get to know Takayuki Yagami better, a private investigator who not only stinks of class according to his fans, but knows how to fight in style. If the game does not arrive in the bins before September 24, 2021, SEGA already has the green light for the specialized press to broadcast its verdict on the game; and the latter is more than positive.
With 82% average obtained on Metacritic in its PS5 version
, Lost Judgment does better than
its illustrious elder of 2019 who had taken 80% at the time
. Taking the basis of the first episode, this sequel consolidates both its gameplay, the variety of its proposals and a scenario that deals with many important topics in Japan. Between suicide, humiliation and a culture of silence, the need for this story to take place in the heart of a high school is not trivial. We invite you to discover an overview of the notes that have already been published.
ScreenRant: 10/10
Hardcore Gamer: 9/10
Siliconera: 9/10
Gameblog: 9/10
Hobby Consolas: 8.9 / 10
Stevivor: 8.5 / 10
DualShockers: 8.5 / 10
Meristation: 8.3 / 10
VGC: 8/10
GamesRadar +: 8/10
IGN France: 8/10
Game Informer: 7/10
Gamespot: 7/10
Shacknews: 7/10
Digital Trends: 6/10