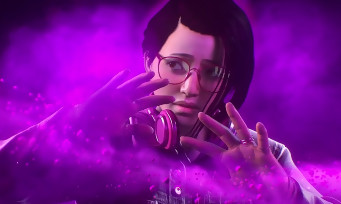 Life is Strange: True Colors is fondly remembered through its opening sequence that Square Enix has just unveiled. Lasting almost two minutes, it allows you to attend a conversation between the heroine Alex Chen and her social worker. The latter tells her that the big day has finally arrived, and that she will be able to find her brother who lives in the city of Haven Springs (Colorado).

However, subsequently, we know that she will learn of the death of her brother following a mysterious accident. The starting point of an adventure which will lead her to tame her power thanks to which she can "feeling, absorbing, and manipulating the strong emotions of others, which she sees in the form of colored aura."To reveal the secrets of the town, she can count on the help of Ryan and Steph, two of the residents of Haven Springs.

Expected for September 10 on Xbox Series X, Xbox Series S, PS4, PS5, Xbox One, PC and Stadia, Life is Strange: True Colors will not be broken down into episodes and will come in two detailed special editions. at this address. Finally, know that our game preview is also available.