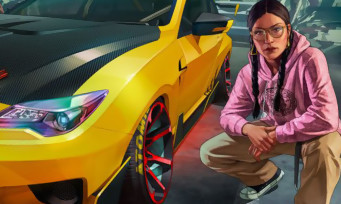 Only a few days after Red Dead Online and its summer update "Blood Money", it is therefore the turn of GTA Online to be the subject of a significant update and to offer the content that will make us hold the summer holidays, namely the update "Los Santos Tuners". Behind this equivocal name, we find a well-known universe of Rockstar games, namely the world of tuning cars and neon lights that are reflected on the wet asphalt on the evenings of motorized rodeos or chases in the streets of Los Santos. Obviously, it's impossible not to think of Midnight Club, the publisher's racing game that ended in 2008 with the fourth episode. It is therefore on July 20 that we will be able to take advantage of a whole bunch of new features, starting with a whole bunch of new vehicles, both four and two-wheeled.
But this update will also allow us to introduce a new social mechanic, the establishment of the LS Car Meet, which is actually a meeting place for players from all over the world to come together and display their most beautiful cars. and custom motorcycles. It is actually a hub, located in an old warehouse located not far from the Cypress Flat in the South East of Los Santos and which will allow you to earn money, but also to spend it intelligently. We think for example of the Test Track, available for 50,000 GTA $ and which allows you to test your cars on a special track, located in the hangar. Note also the establishment of a reputation system that will unlock new items and continue to thrive in Los Santos.
The release of this "Los Santos Tuners" update is expected on July 20th and something tells us that Rockstar Games is up to 2/3 things for this day.