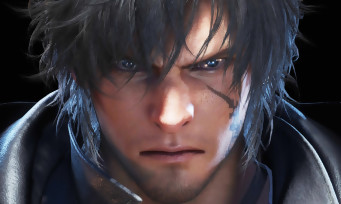 With Final Fantasy XV in 2016, Square Enix had already started a big shift for its franchise, with a more Western approach in order to appeal to a wider audience, perhaps allergic to J-RPG in general. Even if the game has disappointed many players, for the Japanese publisher, the series must continue in this direction with Final Fantasy XVI. A leitmotif that was confirmed by producer Naoki Yoshida in person during an interview on Tokyo FM. It is true that since the game's announcement in September 2020, Final Fantasy 16 has hardly been talked about, but this time around we have learned that the game is genuinely designed for people who do not know the series. , with an even more action orientation than before. We don't know if gameplay updates will make it easier to get started, but the fact remains that people who want to enjoy the story will not be left out.
We are in the process of creating a Final Fantasy with a lot of action but also a great story. Of course, Final Fantasy is a series that attracts a lot of players who just want to enjoy the story. We have therefore planned a mode and elements to support players who want to focus on the scenario. We are in the process of preparing things, such as more simplified access at the controls level.
More general public, less elitist, this new FF XVI immediately sets the tone and it is no coincidence that Ryota Suzuki, who has already worked on Devil May Cry 5 and Dragon's Dogma was called in to manage the combat section of the game. It is recalled that the hero of the game, Clive Rosfield, should have nothing to envy Noctis in Final Fantasy 15, the latter being obviously accustomed to doing acrobatics as well. In the meantime, we can watch the announcement trailer.