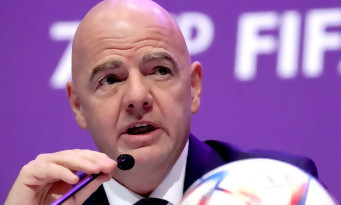 Following the official press release from Electronic Arts in which
the American publisher announces its divorce from FIFA
, the reaction of the world football body was not long in coming. Indeed, the boss Gianni Infantino wanted to let it be known that despite the end of a long history with Electronic Arts, the brand would continue in the video game world. "
I can assure you that the only genuine and real game that bears the FIFA name will be the best available for gamers and football fans.
,
he hammers
.
The name FIFA is the only global and original title. FIFA 23, FIFA 24, FIFA 25 and FIFA 26, and so on – the constant is the name FIFA and it will forever remain and remain THE BEST.
"
Before adding:The interactive gaming and esports industry is on a path of unparalleled growth and diversification. FIFA's strategy is to ensure that we can make the most of all future options and secure a wide range of products and opportunities for players, fans, member associations and partners."In the meantime, Electronic Arts and FIFA have agreed to take one last step together, as the US publisher confirmed yesterday."FIFA has granted an extension of the license granted to the publisher EA SPORTSexplains FIFA. FIFA 23 will therefore be released at the end of the year with, for the first time, the men's and women's FIFA World Cups combined in a single edition of the game. The extension recently negotiated with EA SPORTS concerns only the "simulation" category."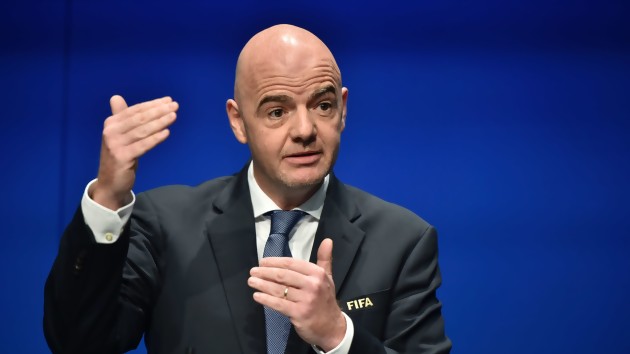 Moreover, a little earlier in the press release, it is indicated that productions belonging to genres other than simulation are in development and that their release is scheduled for the third quarter of 2022. "The first is about the biggest sporting event on the planet, namely the FIFA World Cup Qatar 2022we are told. It will offer interactive and unique experiences to football fans around the world. In the process, FIFA will launch games and virtual experiences around the FIFA World Cup™ 2022. Other projects are currently being studied with several publishers, in view of the next Women's World Cup."
For its part, Electronic Arts is particularly calm about this separation from FIFA, for two reasons. The first is that over the years he has formed a community ready to follow him anywhere. The second is that many agreements have already been signed, which will allow the next EA Sports FC to benefit from a good number of licenses without having to go through FIFA. You only have to look at all the clubs who reacted on Twitter to understand that the names and faces of the players will not be scratched or scarred. Finally, it should be noted that if Electronic Arts has decided to emancipate itself from FIFA, it is mainly because of the amount of the check requested by the organization which, according to some rumors, was 2.5 billion dollars out of ten years.
The Dailymotion player is loading…