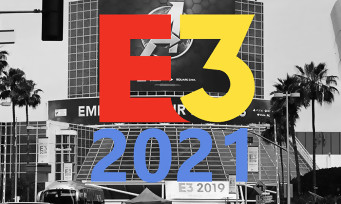 With the arrival of the COVID-19 pandemic a year ago, E3 had been canceled despite several attempts by ESA (the organizing company) to keep the show in Los Angeles. 2021 has begun and on the side of the organizers of the video game high mass, we are already starting to prepare.
According to the American site Video Games Chronicles
, the 2021 edition of E3 will not be face-to-face but online, through a virtual edition. According to the information collected by VGC, ESA is already in talks with the editors to prepare three days of streaming, with a 2-hour conference for some shows. Everything is planned from June 15 to 17, 2021, just to condense the announcements as in a classic E3 and avoid being scattered over the length as was the case in 2020. If this E3 2021 is still at the preparatory stage , ESA has confirmed that it wants to transform the experience of E3 and promises concrete information soon. Finally to finish, know that VGC reports that Geoff Keighley will organize a new Summer Game Fest. We are now waiting for the official announcements.