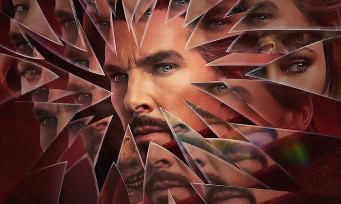 Has Marvel Studios, with the Multiverse, found the magic formula to explode the box office? After Spider-Man No Way Home last December (yes, it's a Sony Pictures movie first and foremost, we know that), now Dr Strange in the Multiverse of Madness has just made a phenomenal start. According to the very serious newspaper Deadline, the latest MCU film should end its first weekend with more than 450 million dollars generated worldwide, including 265 million internationally alone. It must be said that the film was released two days earlier in certain countries such as France, Korea or even Great Britain. It is also in these last two countries that Dr Strange 2 achieved the highest score with 30 million and 24.7 million respectively. We find Mexico just behind with 21.5 million, Brazil with 16.3 million, while France comes well after with 11 million.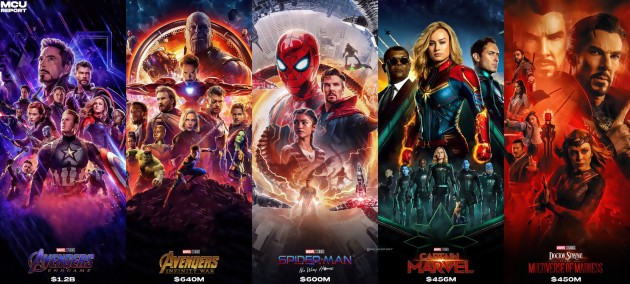 In a post-COVID context, this is quite historic, and the film directed by Sam Raimi rises to the 5th position for the best start of all time, after Avengers Endgame (1.2 billion), Avengers Infinity War (640 million), Spider-Man No Way Home ($600 million) and Captain Marvel ($456 million). It must be said that Dr Strange in the Multiverse of Madness brings together all the ingredients to stir up as many spectators as possible in theaters, with this promise of the Multiverse where it is possible to discover variants of emblematic characters from the Marvel universe. The Illuminati for example, confirmed by Marvel in the latest TV spots, allow us to find Captain America in his Peggy Carter version, Captain Marvel in the guise of Monica Rambeau, Reed Richards (Mr Fantastic) who appears for the first time in the MCU, Black Bolt of the Inhumans or even Professor Xavier (X-Men) interpreted by Patrick Stewart in person.
While waiting to see these figures evolve in near real time, know that you can find our review of this Dr Strange 2 just below. It is with and without spoiler, and of course, we warn you in advance so as not to reveal you.