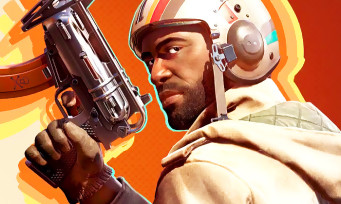 Released last September, Deathloop was one of the top rated games of 2021, with unanimous reviews once again praising the good work of Arkane Studios in Lyon. If the idea of ​​the time loop worked well, with a gameplay of circumstance, soundtrack side, the game of Bethesda also marked the spirits. And by the way, if you ever want to listen to the tracks of this original FPS, you can go to the different audio streaming platforms to find them. Bethesda Softworks reminds us that this soundtrack of 59 songs is composed by Tom Salta, Erich Talaba, Ross Tregenza and the Arkane Lyon team. Mix of psychedelic rock, country and blues, there is something for everyone. This soundtrack also includes three original Sencit tracks: Deja Vu feat. FJØRA, Pitch Black feat. Lady Blackbird, and Down the Rabbit Hole feat Samantha Howard and Haqq.
Find the DEATHLOOP soundtrack on:
Spotify: https://open.spotify.com/album/2VNdSDOOqN9f1uFHrZt75y?si=rgc7Ynd9QKucUwcCLMV0RQ
iTunes: https://music.apple.com/us/album/deathloop-original-game-soundtrack/1595053776
Epic: https://www.epicgames.com/store/p/deathloop–original-game-soundtrack
Steam: https://store.steampowered.com/agecheck/app/1822570/
DEATHLOOP Update 2 is now live, more info here.