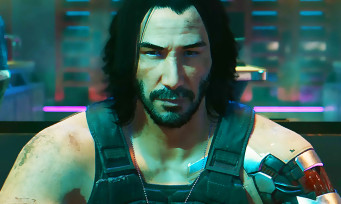 As promised, CD Projekt RED offers to discover a brand new Cyberpunk 2077 gameplay video on PS4 Pro and PS5, a week after serving the Xbox One and Xbox Series X. This time around, the Polish studio has decided to put forward the Nomad Kid social class, the one with which the player will dive
"in the universe of the marginalized who live outside the borders of the city, in the Badlands. The space here is much larger, without any verticality, but in this environment, having a good vehicle is essential. Here, our character will be more comfortable with the different clans."Obviously, we are entitled to a dose of gunfight, history.

Whether on Xbox Series X / S or PS5, we remind you that this is only backward compatibility. Indeed, CD Projekt RED has already announced that it is working on a version that really exploits the capacities of next-gen consoles. In the meantime, and hoping that there is not yet another postponement, we will be able to enjoy ourselves from December 10.