I've a confession to make: I choose Rust… weirder. It's why I'm excited concerning the current SDK work. The maps that come out of it will not be ruled by the bodily legal guidelines that the procedural era run by (aka: Andre's Edicts), however by the whims of the designers. You can see that with the primary launch of Dezinated's Rust Map Editor + Extended SDK, which resulted within the header picture. The re-scaled domes are the right showcase for simply how fucky issues can get. You can hop on the map these subsequent pictures are from on the Staging department: Salty Vanilla Custom Map Test.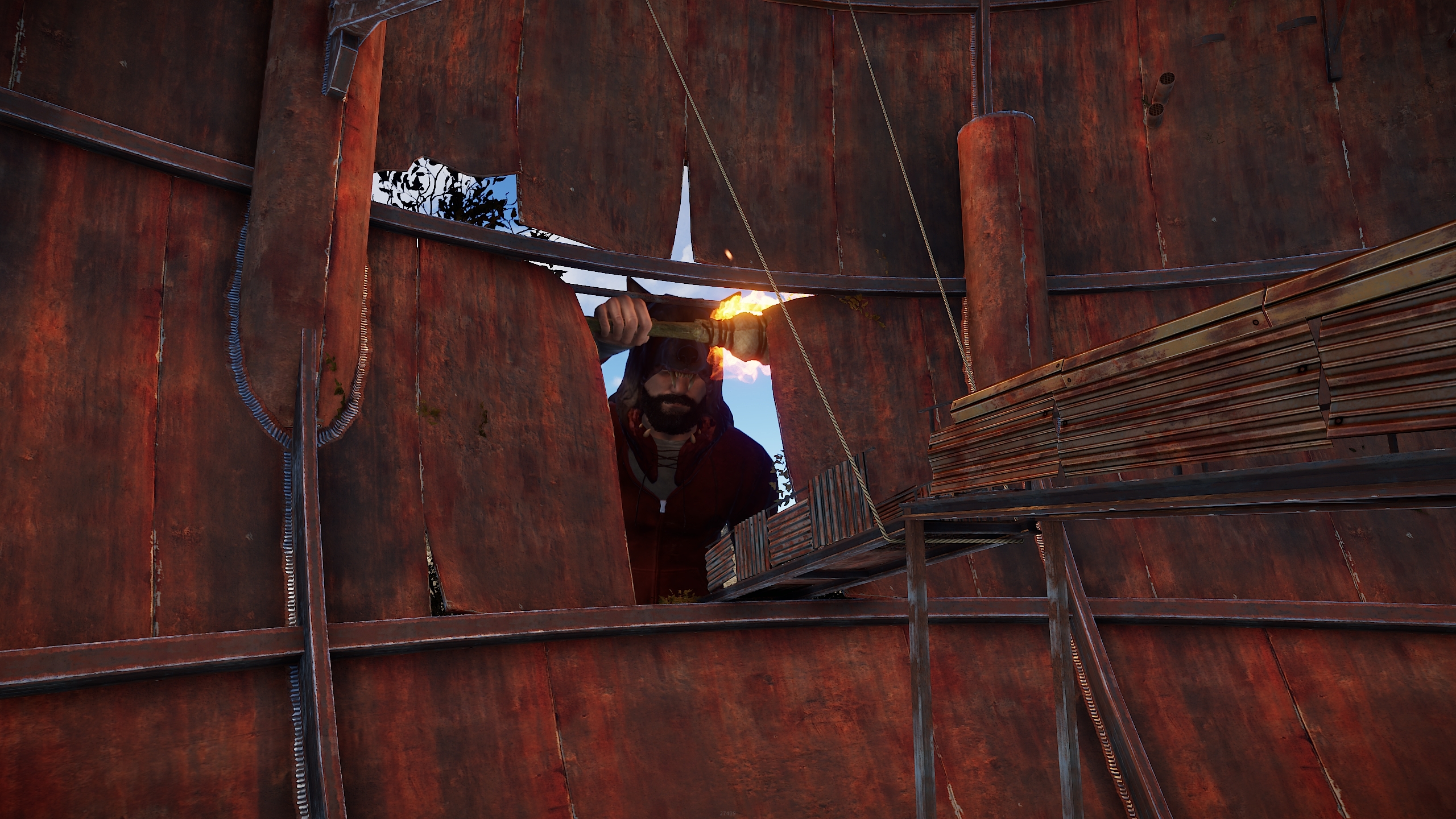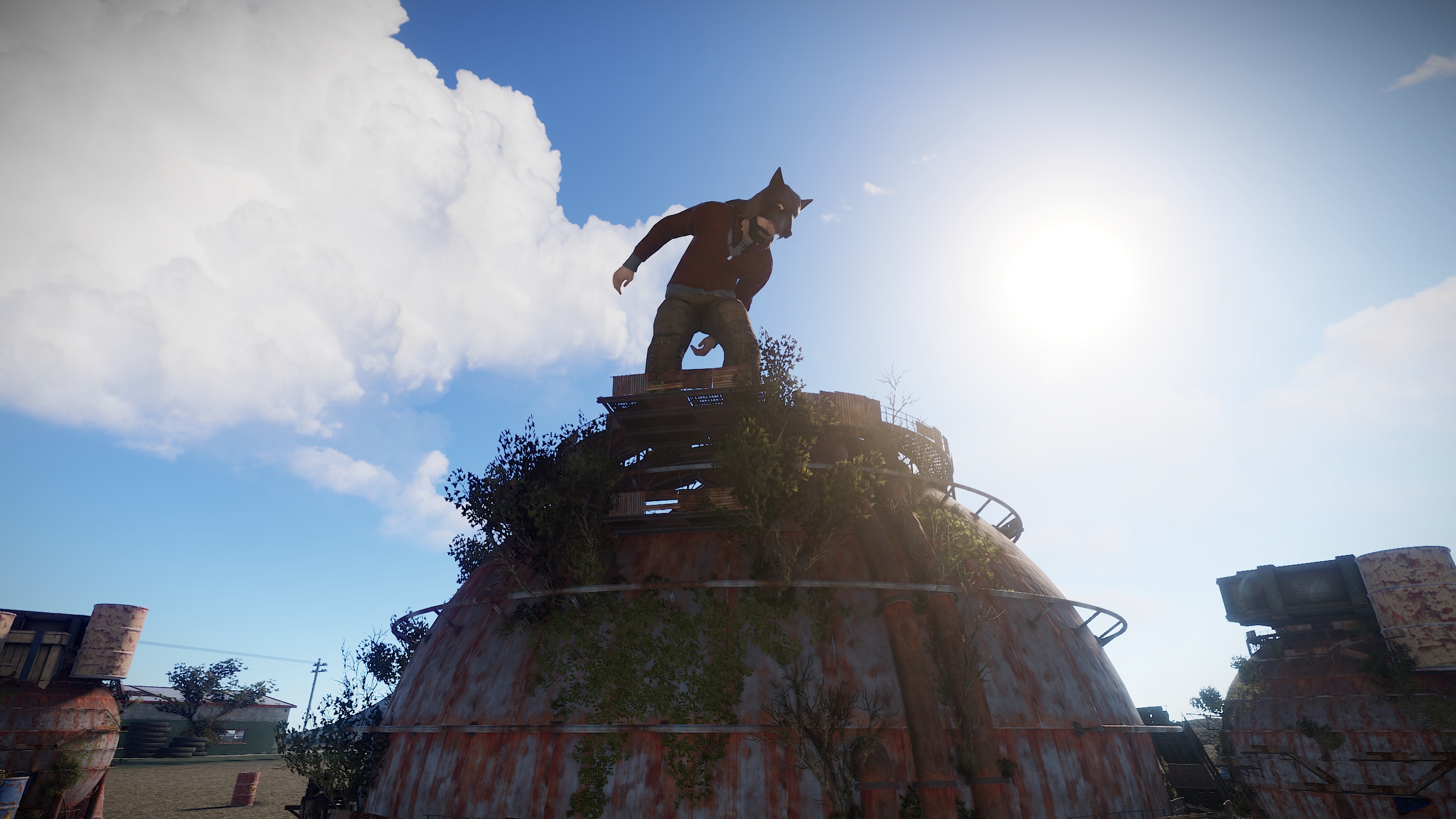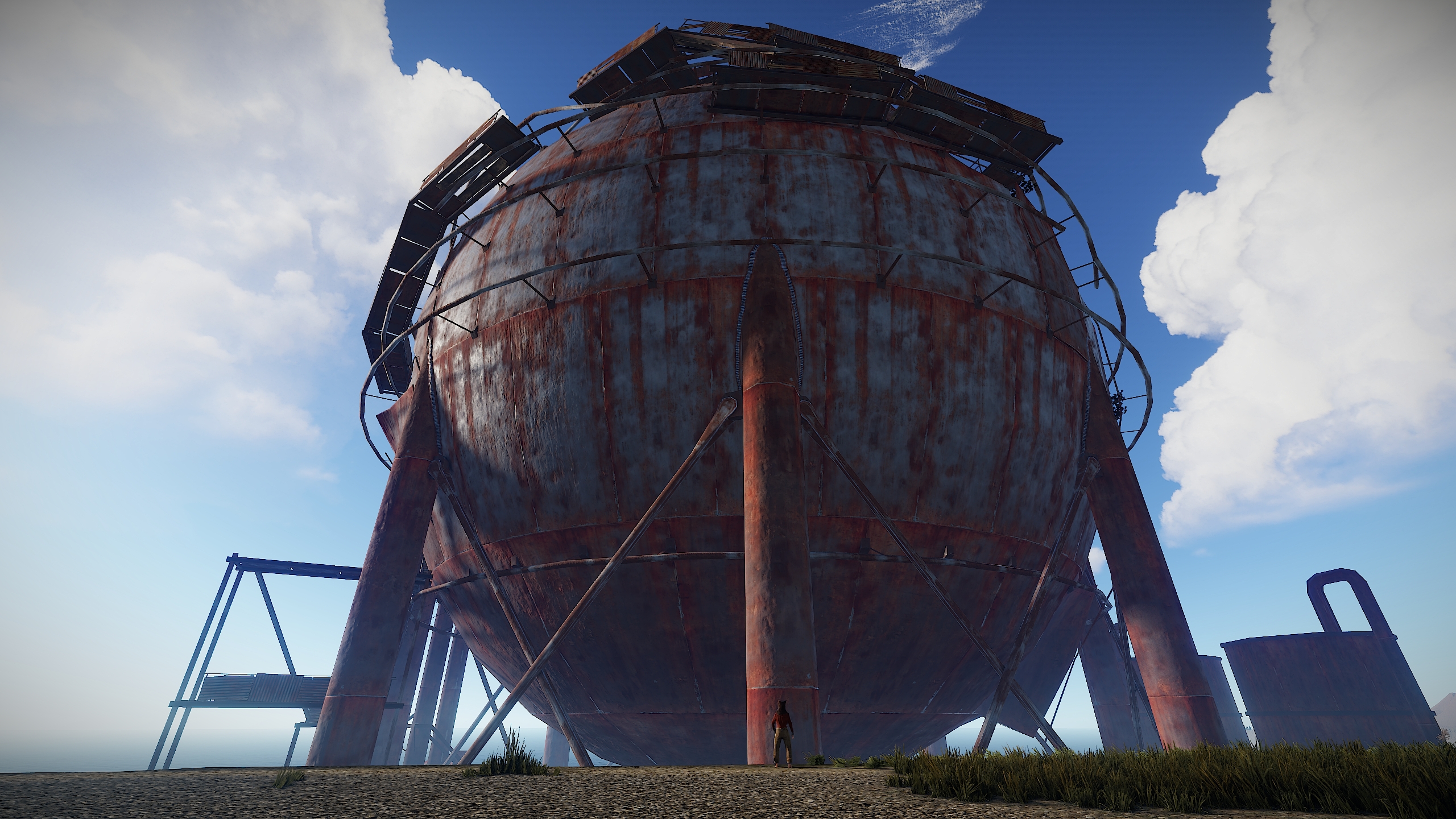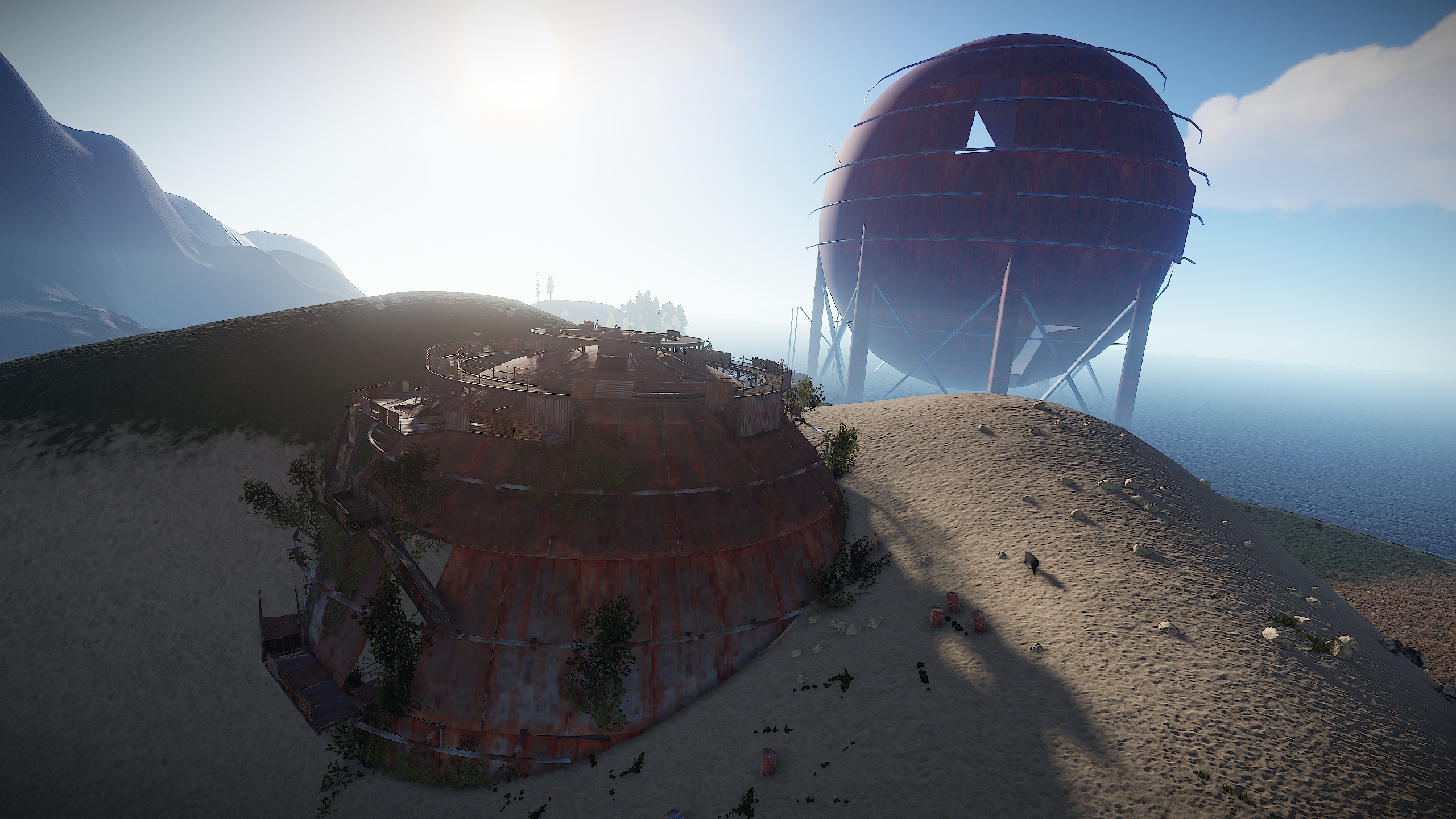 He invited Shadowfrax to stroll round the entire map, and it reveals fairly an Easter Egg.
And that is on the conventional finish of issues. Here's what occurs when the buildings come fully unmoored from the map, and find yourself twisted within the sky. It took me some time to parse the primary picture.
Excited? There's a few choices if you wish to assist out. Dezinated has a patreon, and there is a Rust Map Maker's Discord.
You know the way you generally do not discover one thing till it is gone? Like the buzzing of a lamp, or the anger and screaming of an Australian Youtuber trying to dominate a server? We've missed you, Vertiigo. Especially whenever you're within the firm of Ser Winter. You two are gold collectively.
Here's Verts returning to Rust, and it goes as you'd anticipate it to. Gloriously!
And here is Ser Winter's PoV.
I like how failing is healthier than victory with you guys.
Strap in. There's extra artwork than you may shake a pencil at, this week. There was some superior character artwork: on the left, Jessica Freaxx crafted a stunning patreon reward for Chris Tufnell. And lil bucket (proper) drafted a cannibal for no-one specifically.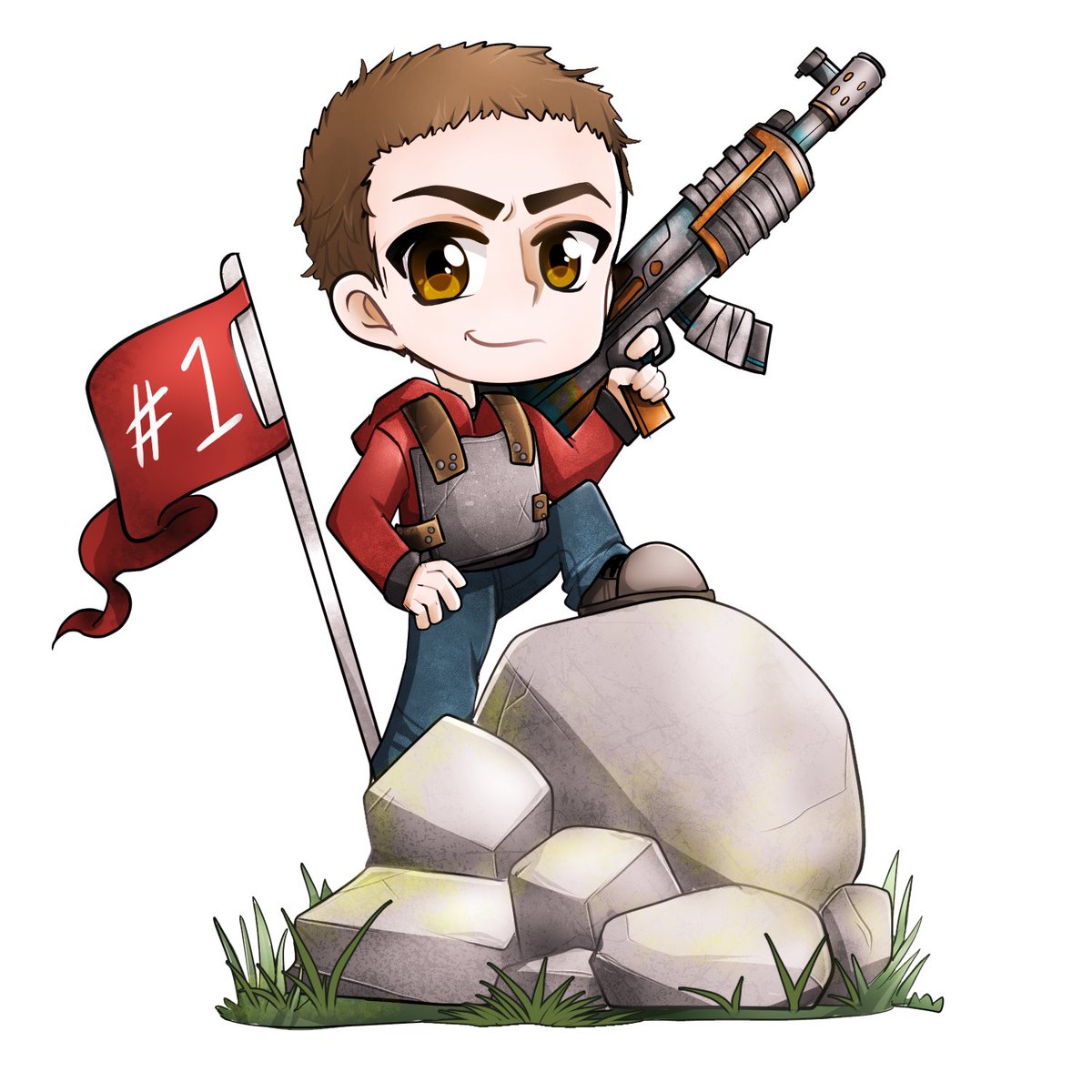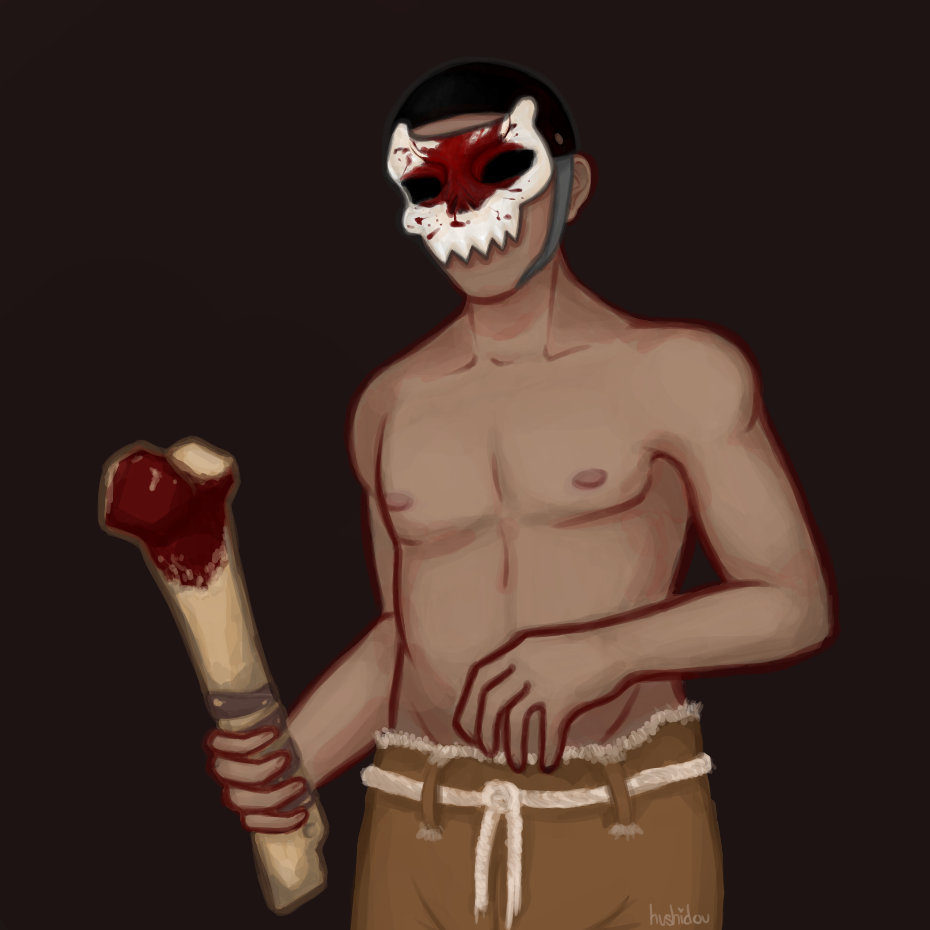 AthenaDesign kicked off a theme with some panorama artwork (and recorded the work that went into it):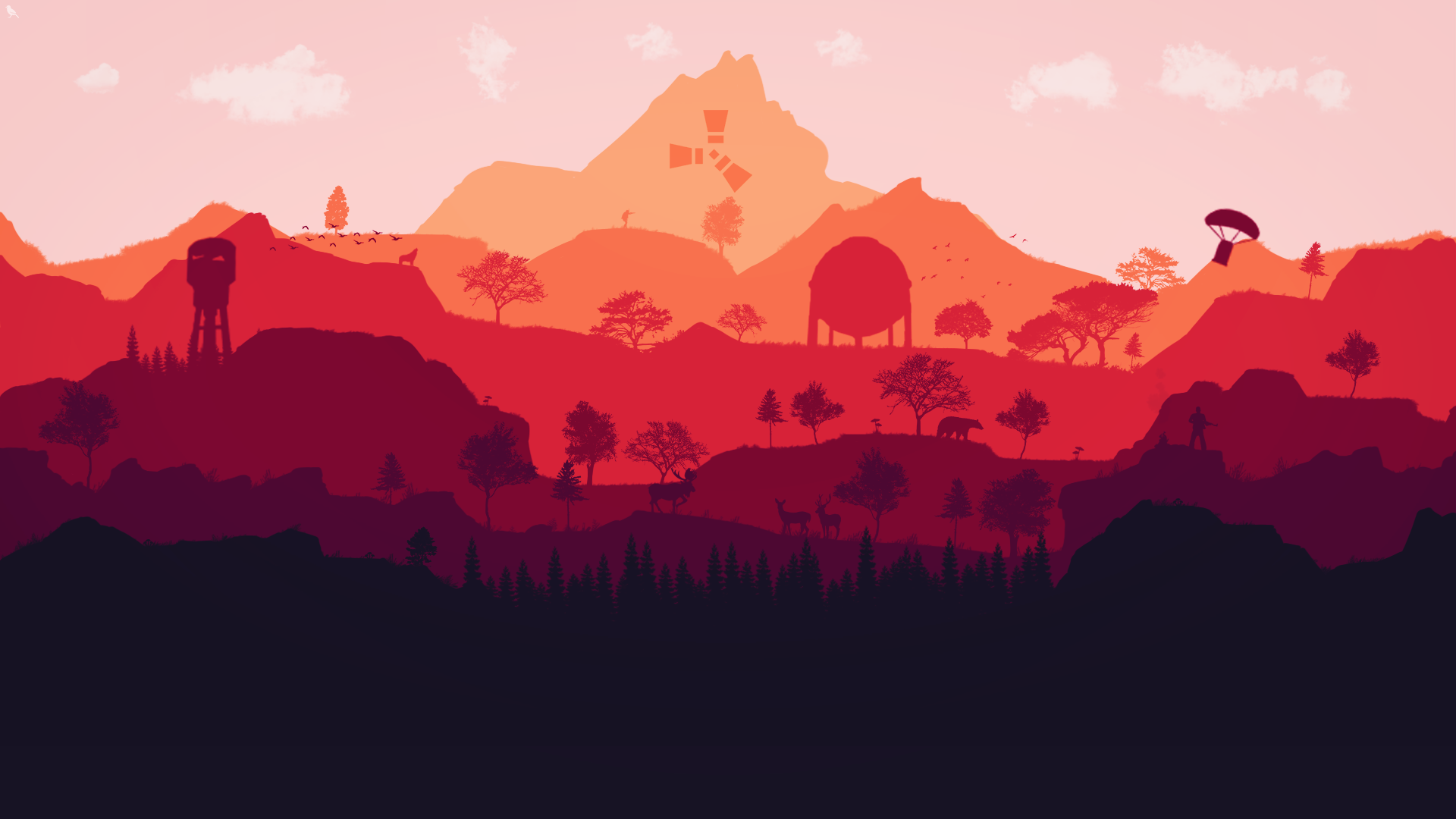 Then Arran-HS on the left, and Trakz5 on the suitable adopted swimsuit.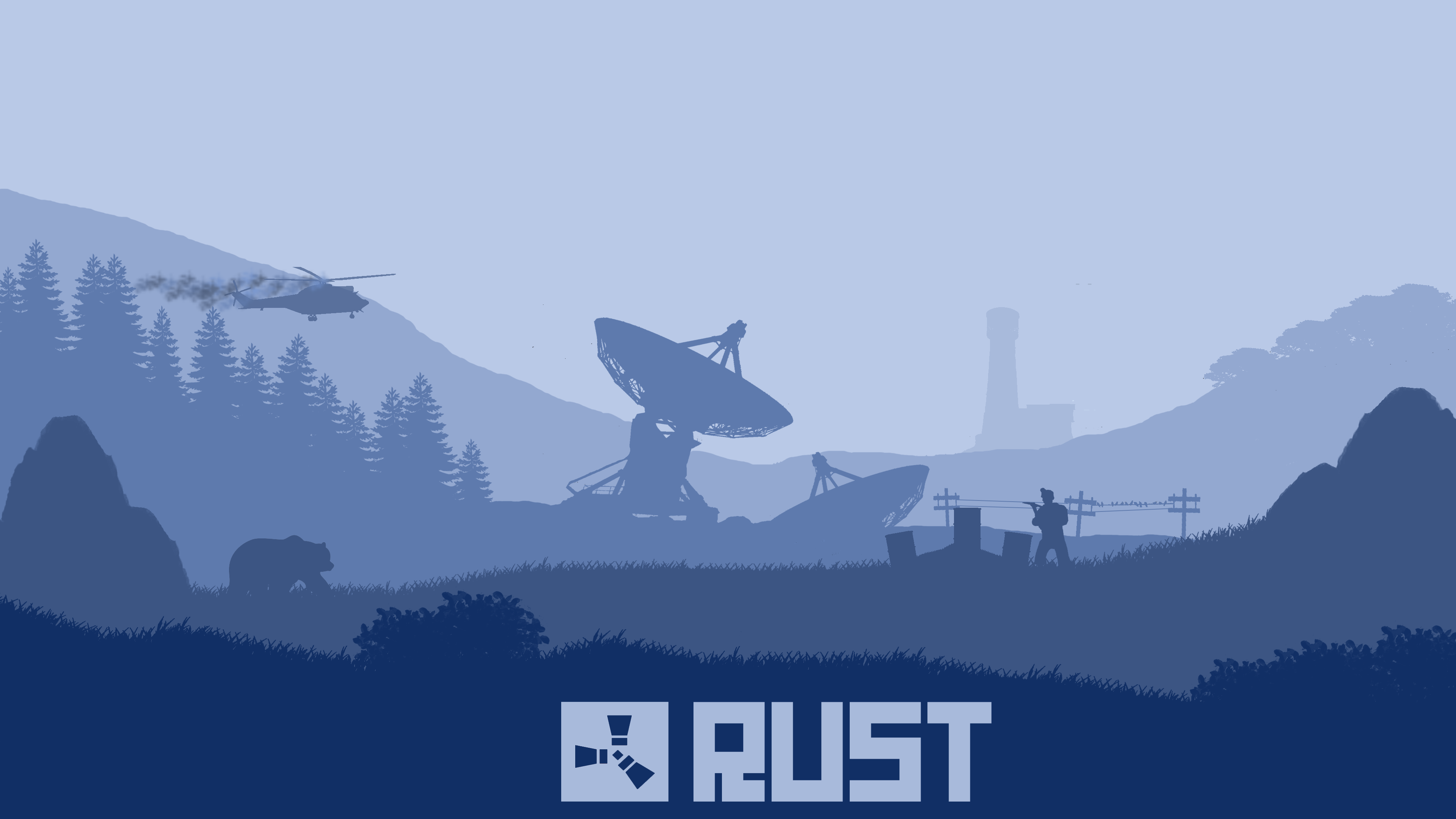 In-game artwork was equally as superior. Davidestavillo redrew a basic, and Futch's personal work is nice. You may even see all of it come collectively.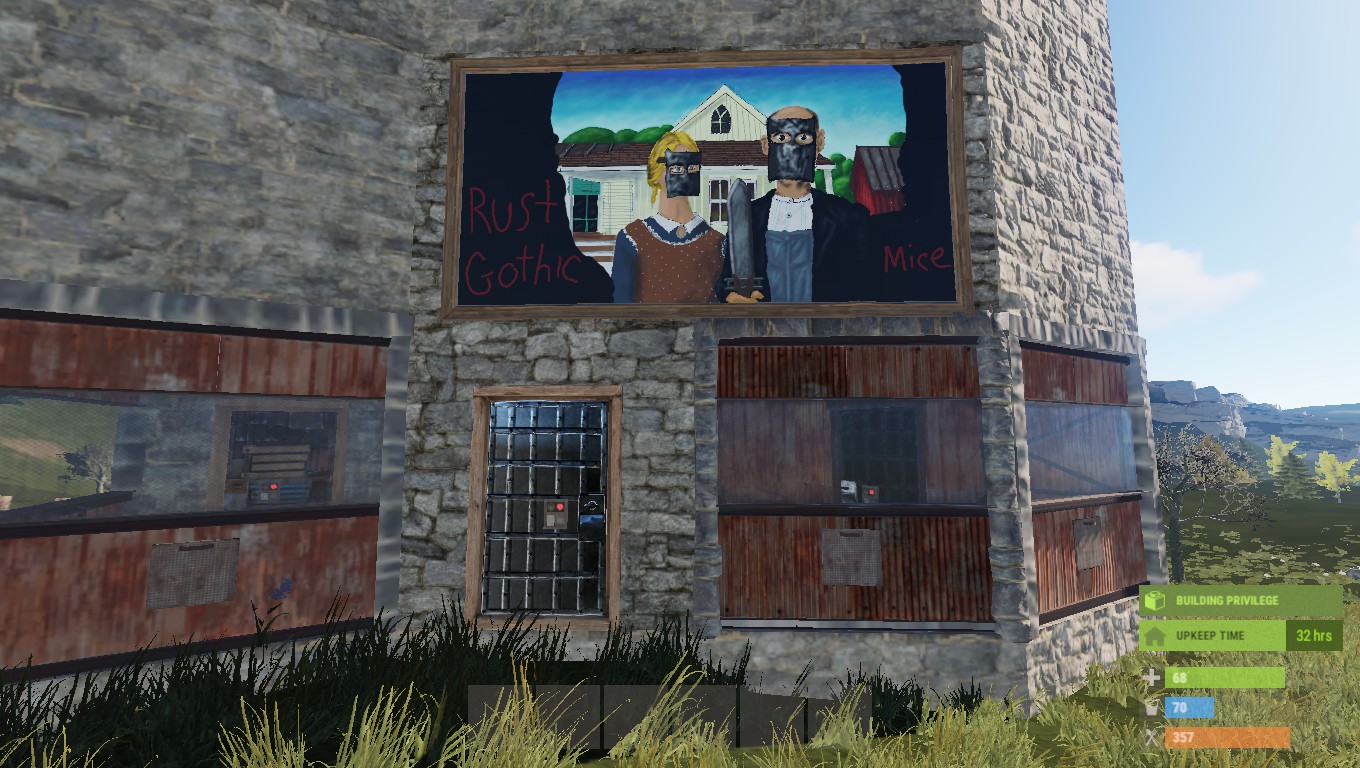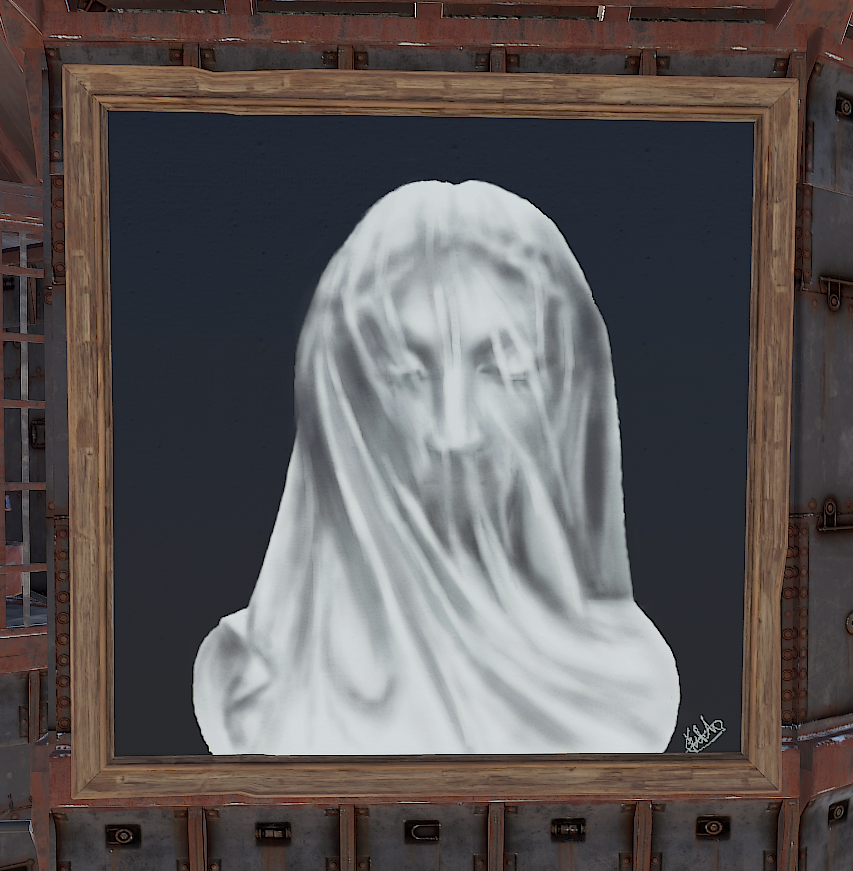 And lastly, kathaar_ made the Frog Boots.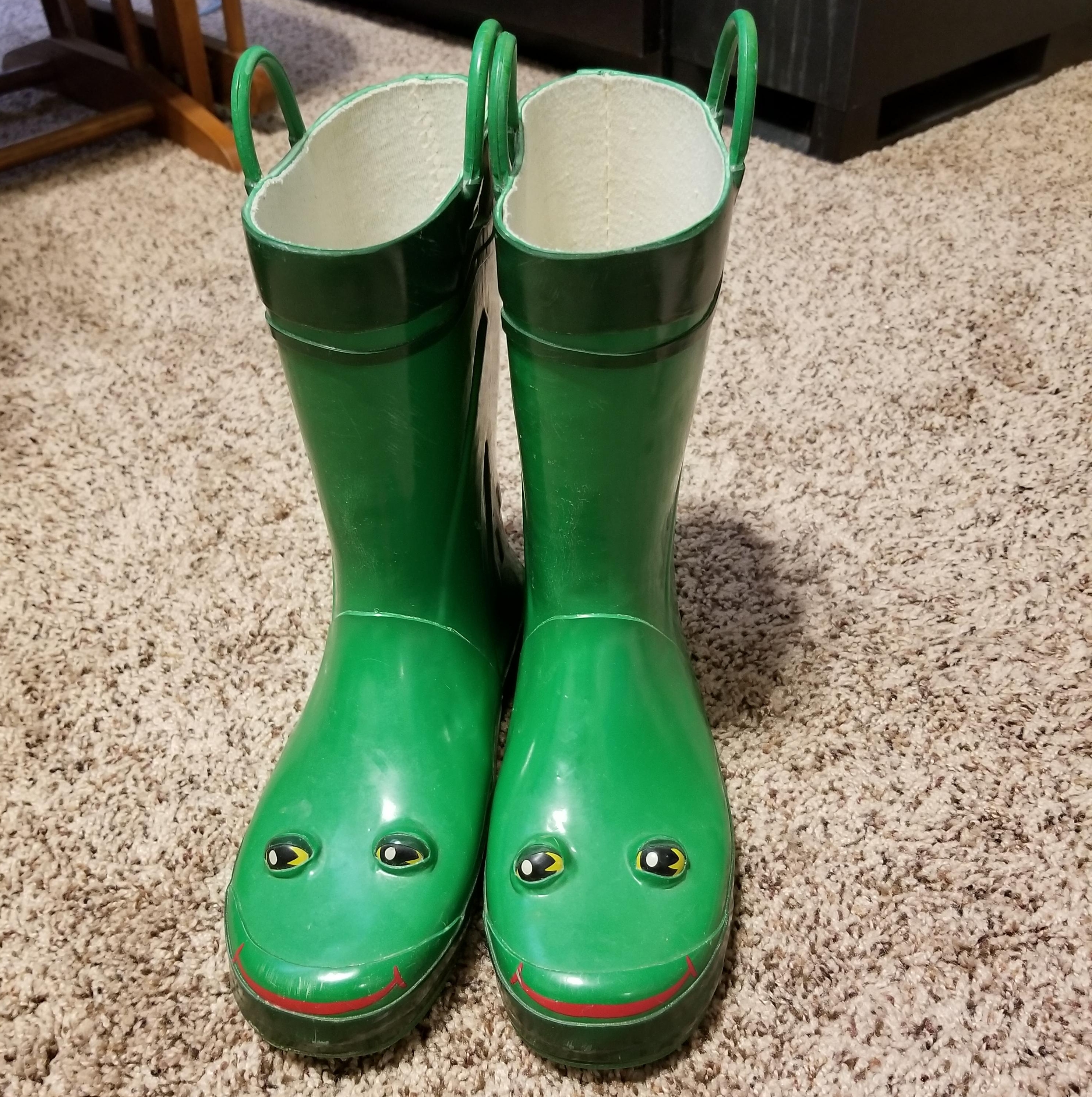 Art was had.
As common weblog readers (whats up, mum!) will know, I like Let's Plays that outline their very own challenges. Living off the Loot is simply that: a playthrough the place Faceless performs with out gathering sources: no hitting nodes or bushes, or harvesting (except he crops it). He's simply going to reside off what he finds on the bottom or on the our bodies of gamers. Even with these restrictions, he manages to get a base began, and a weapon.
More to return, by way of Rust Headquarters.
I've been too enamoured with the map work this week, so we solely have the one construct to indicate off. But it is a huge one. The individuals of OzRust's EU server made a PvE metropolis. Catraz.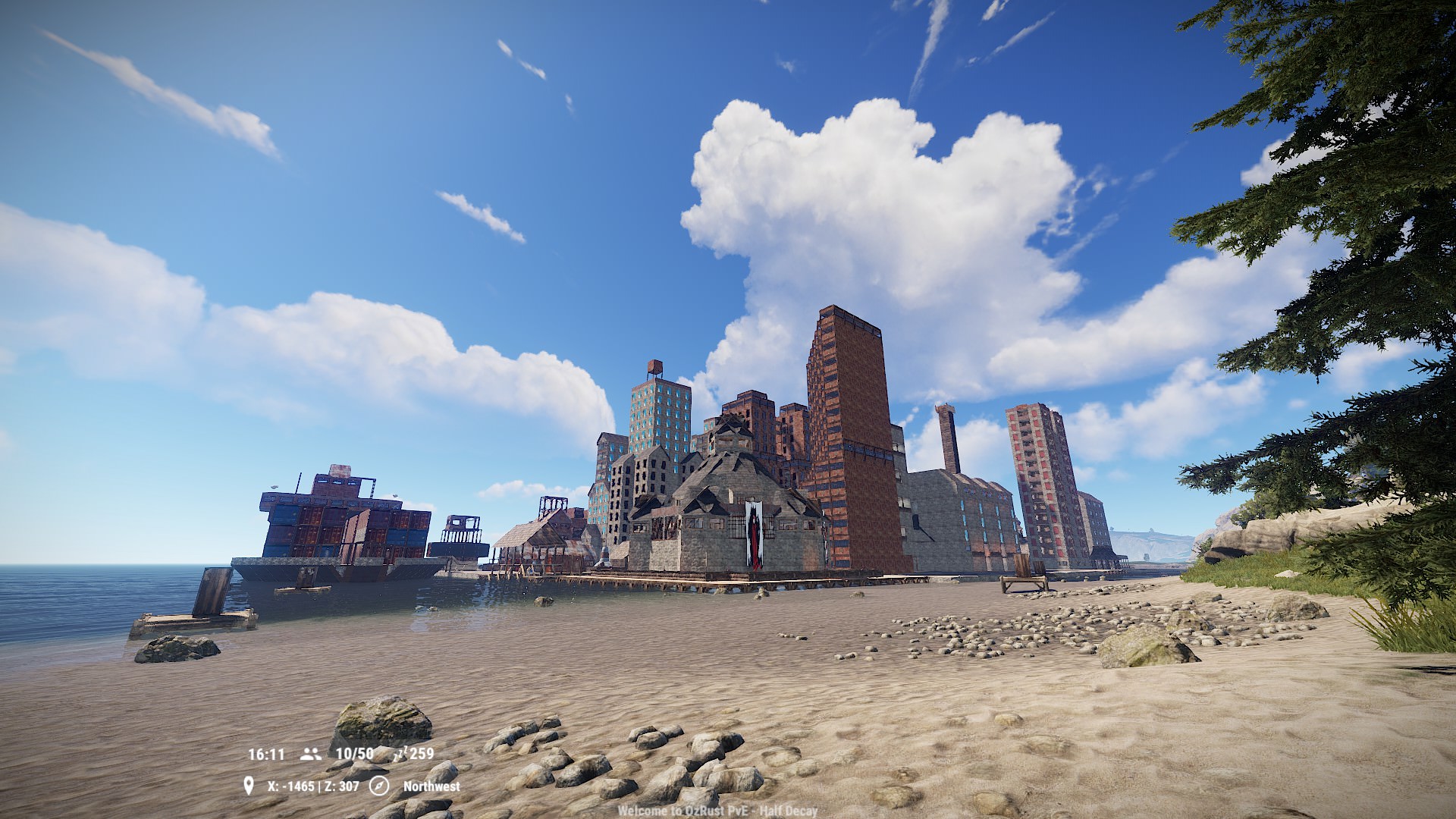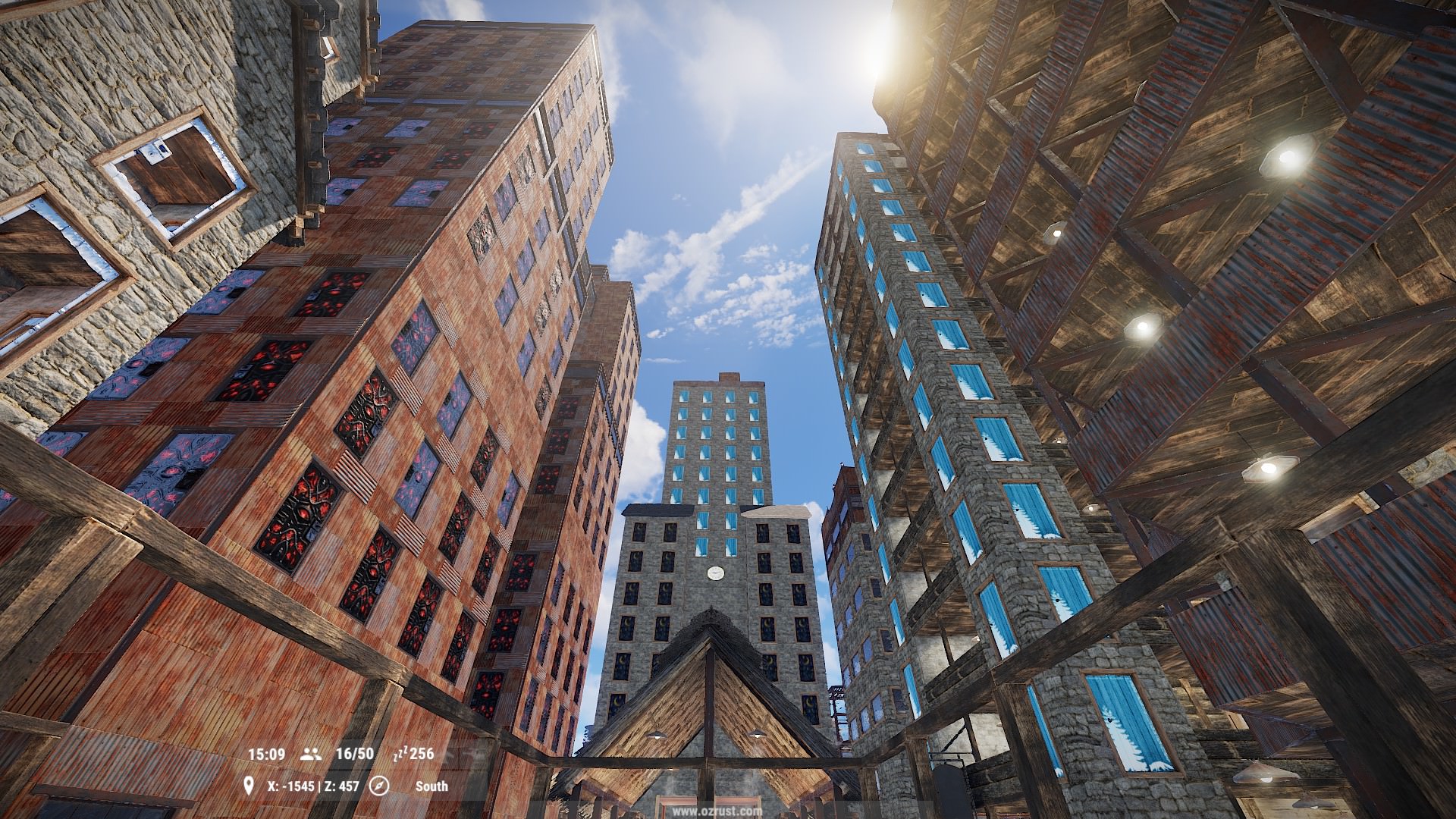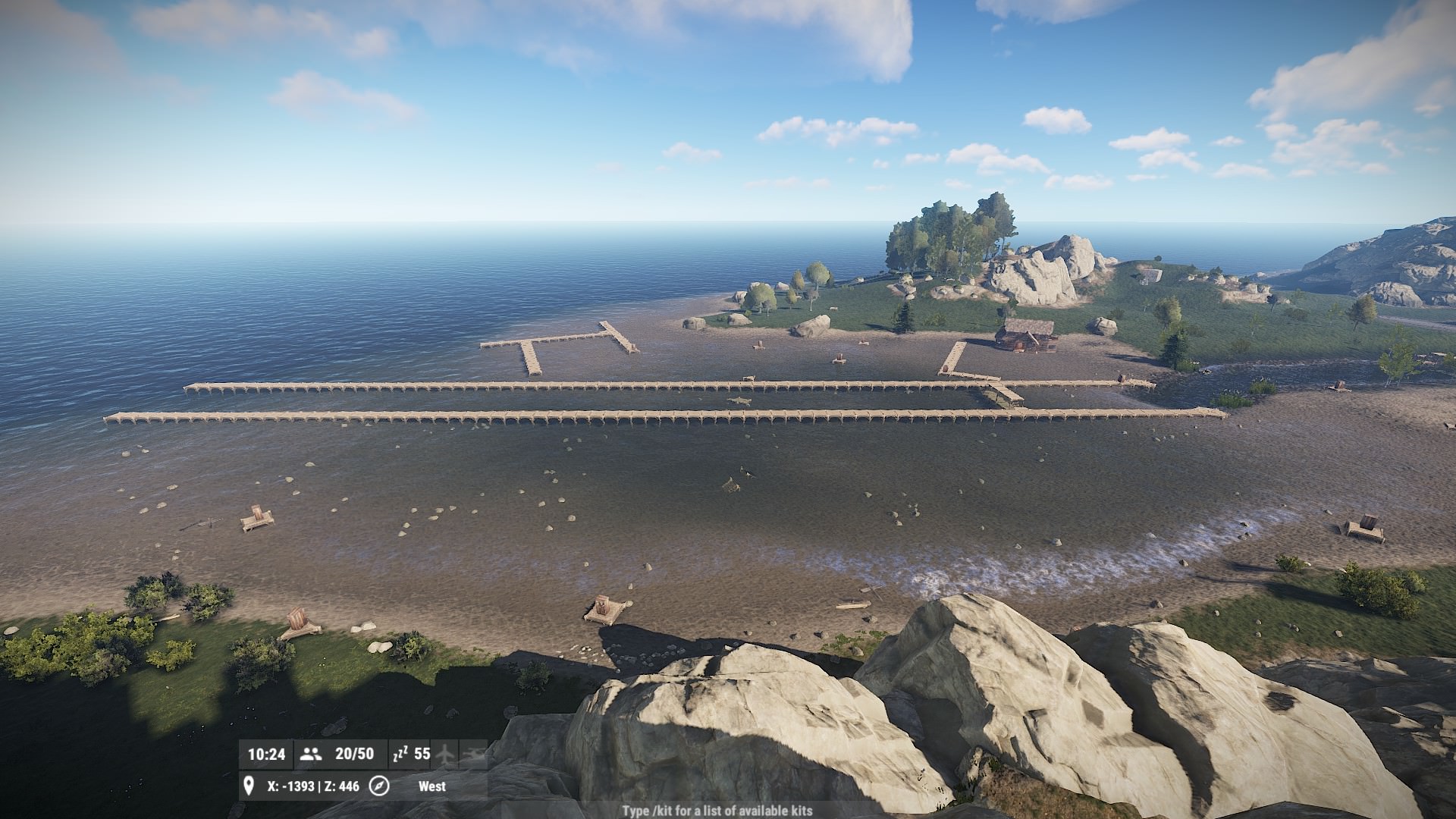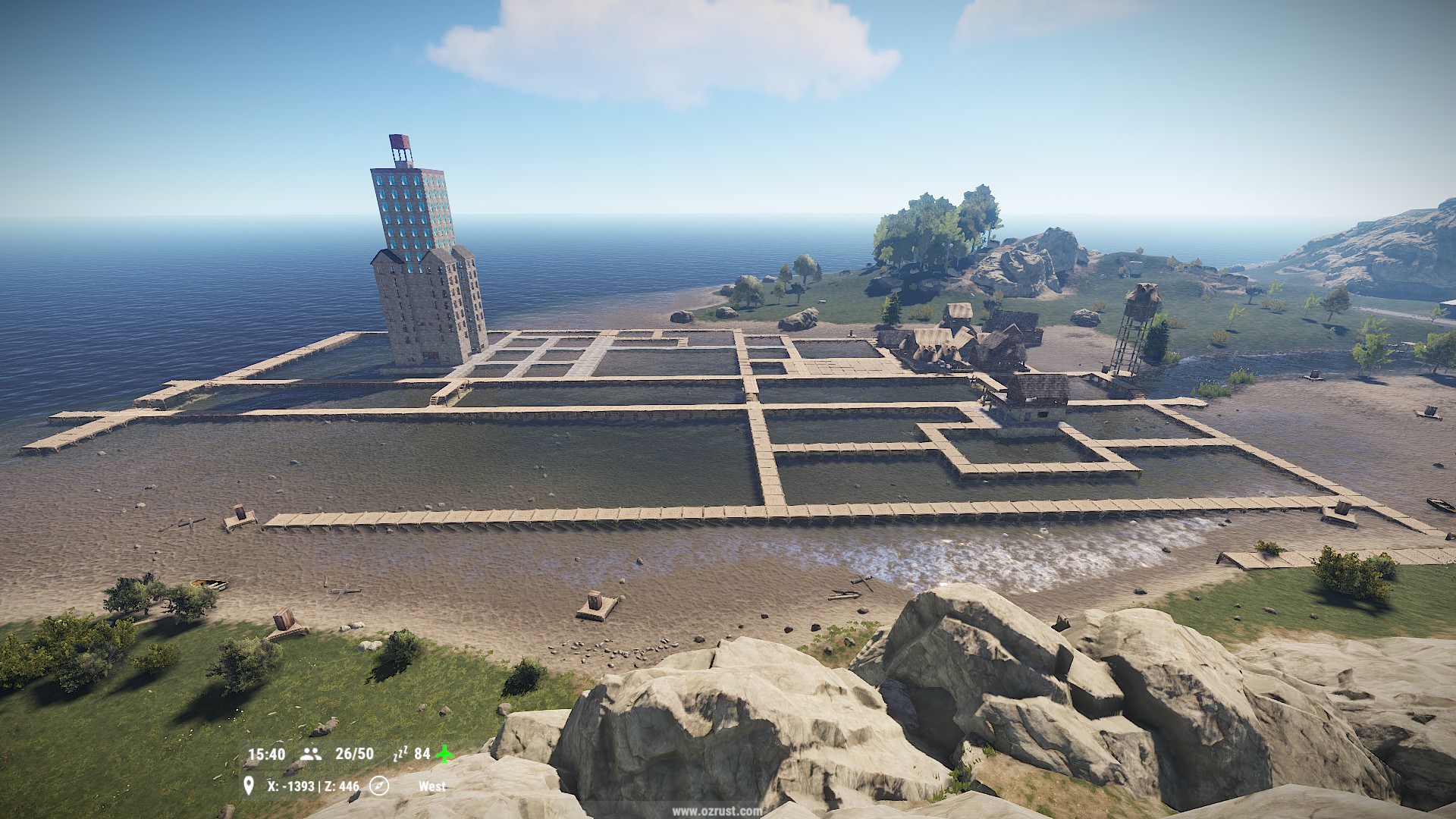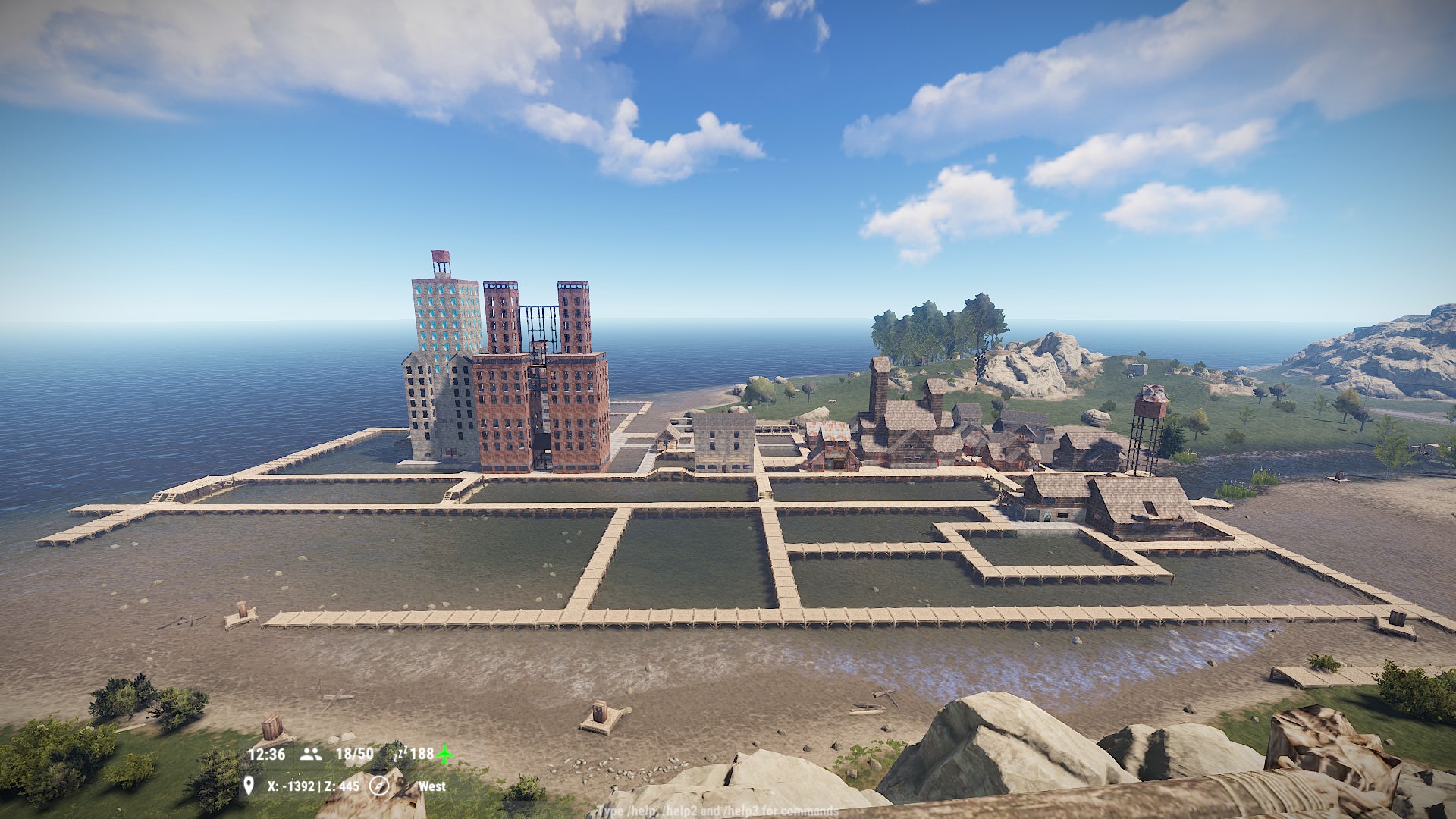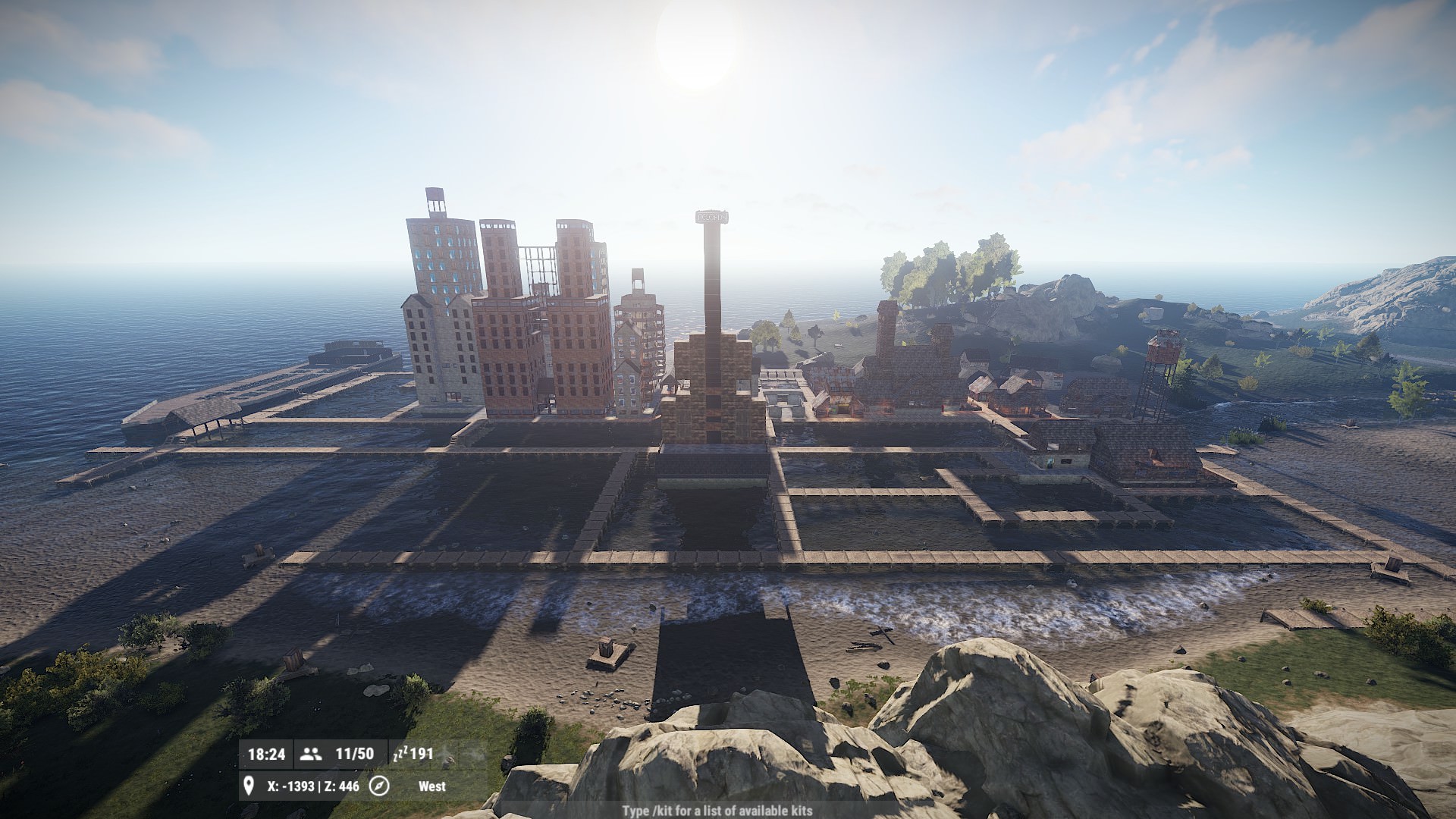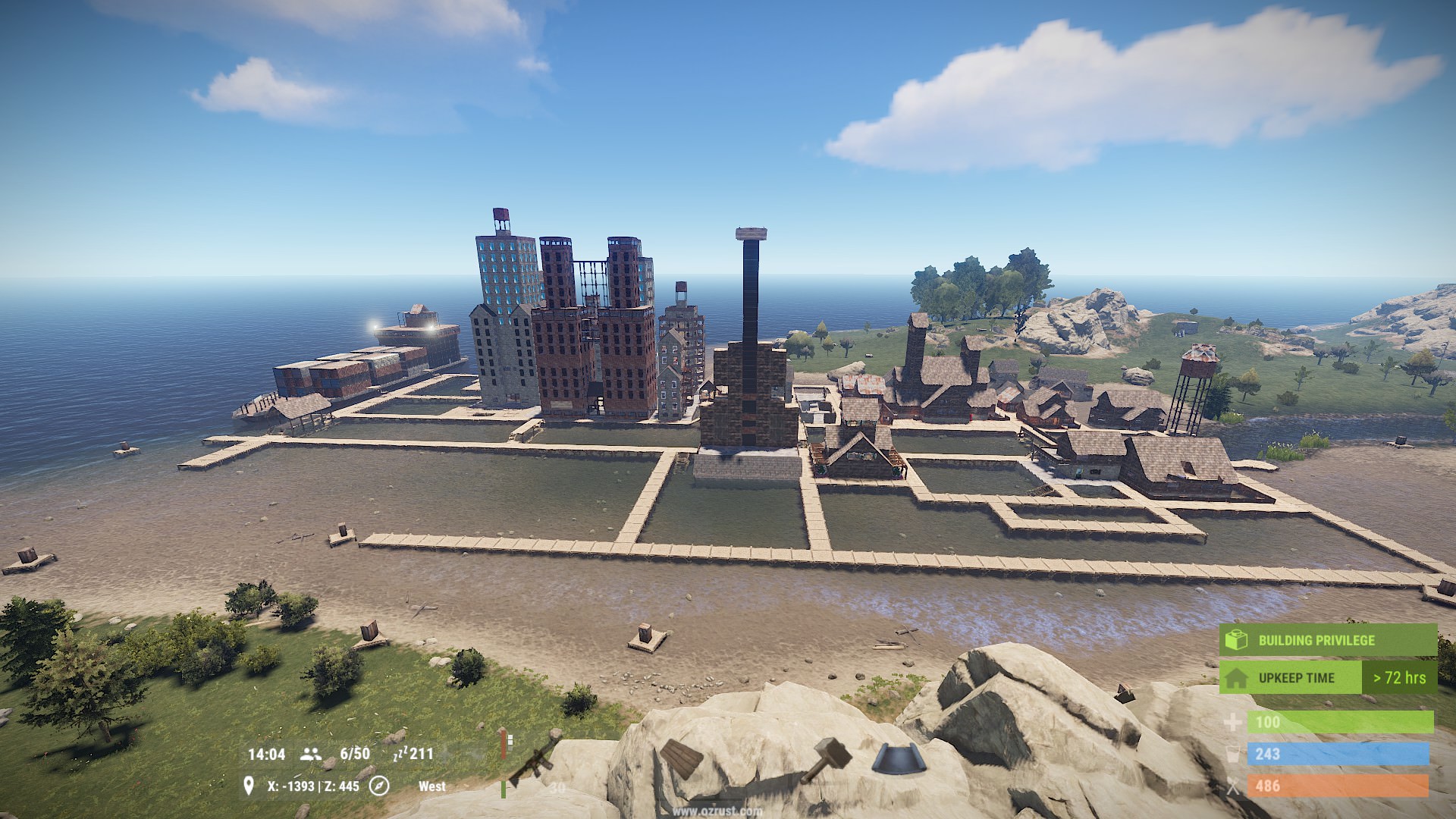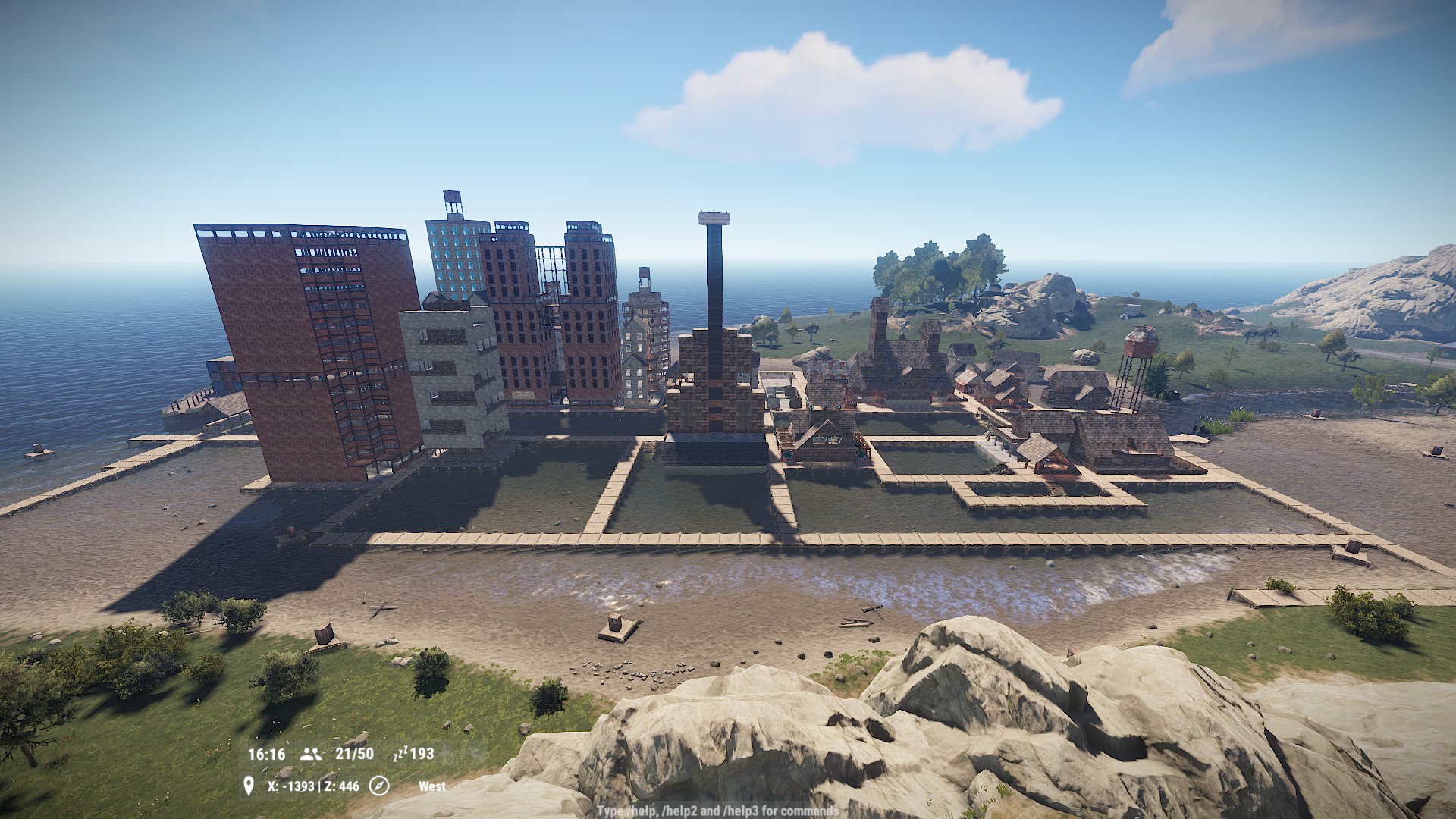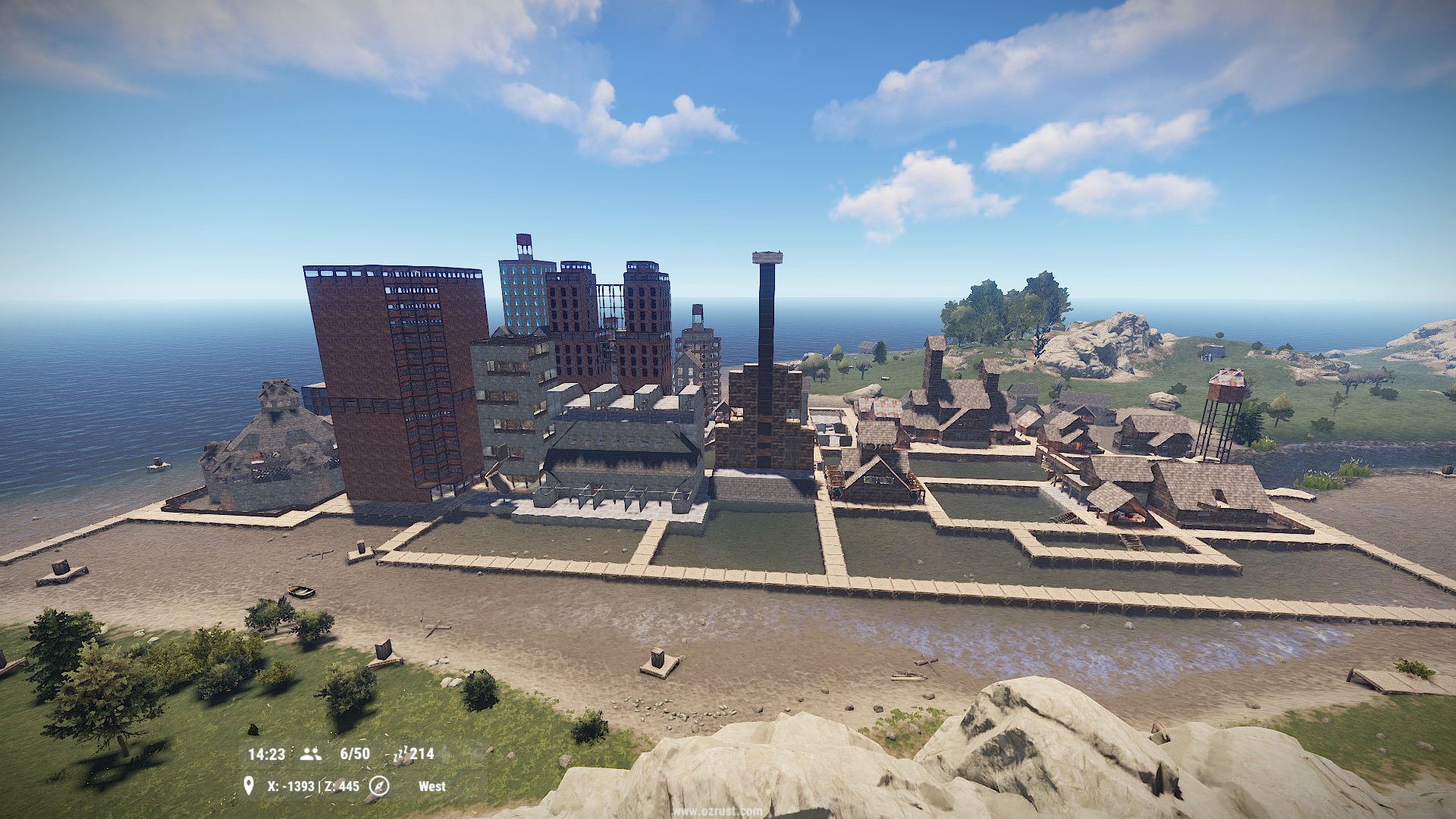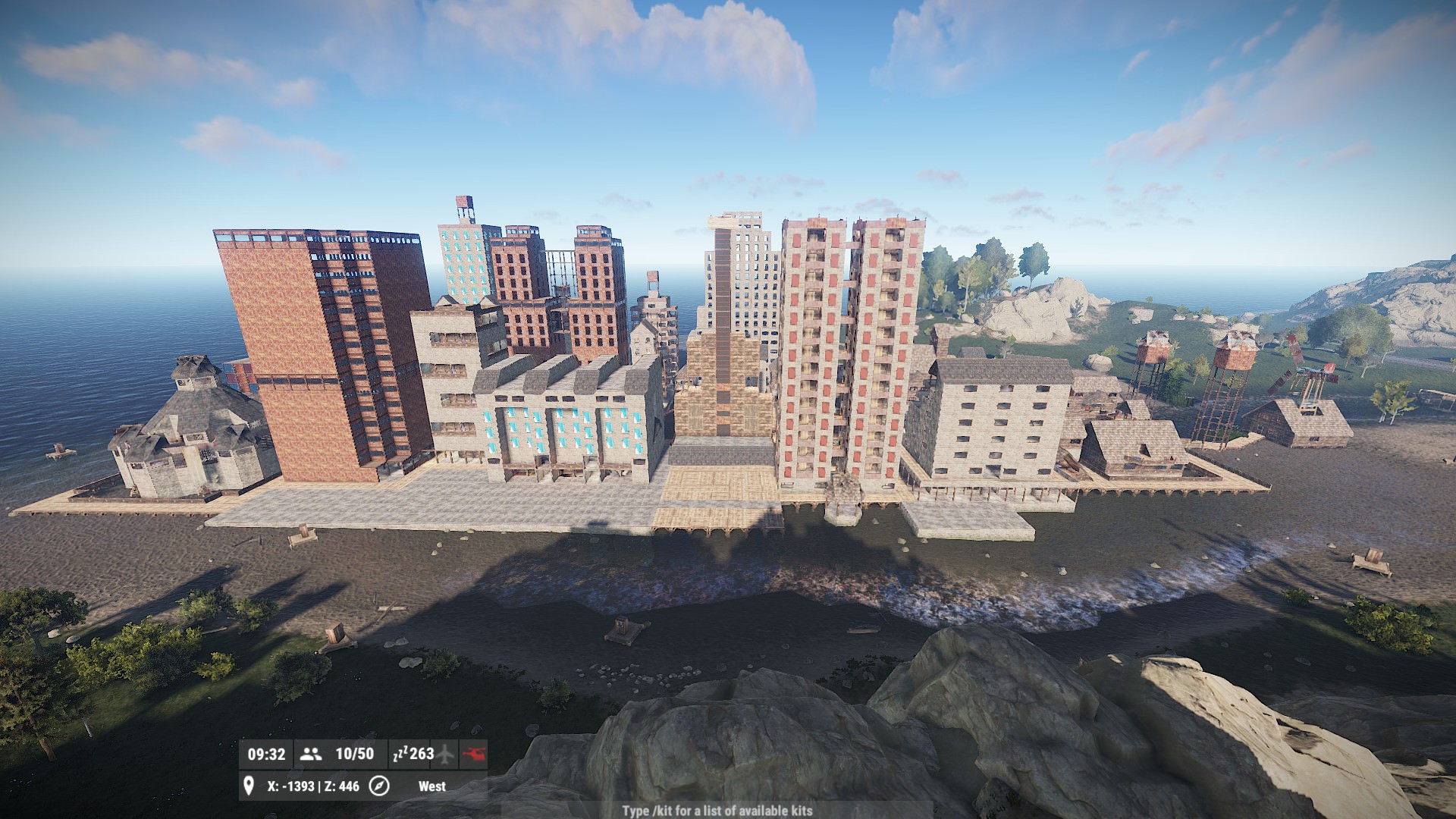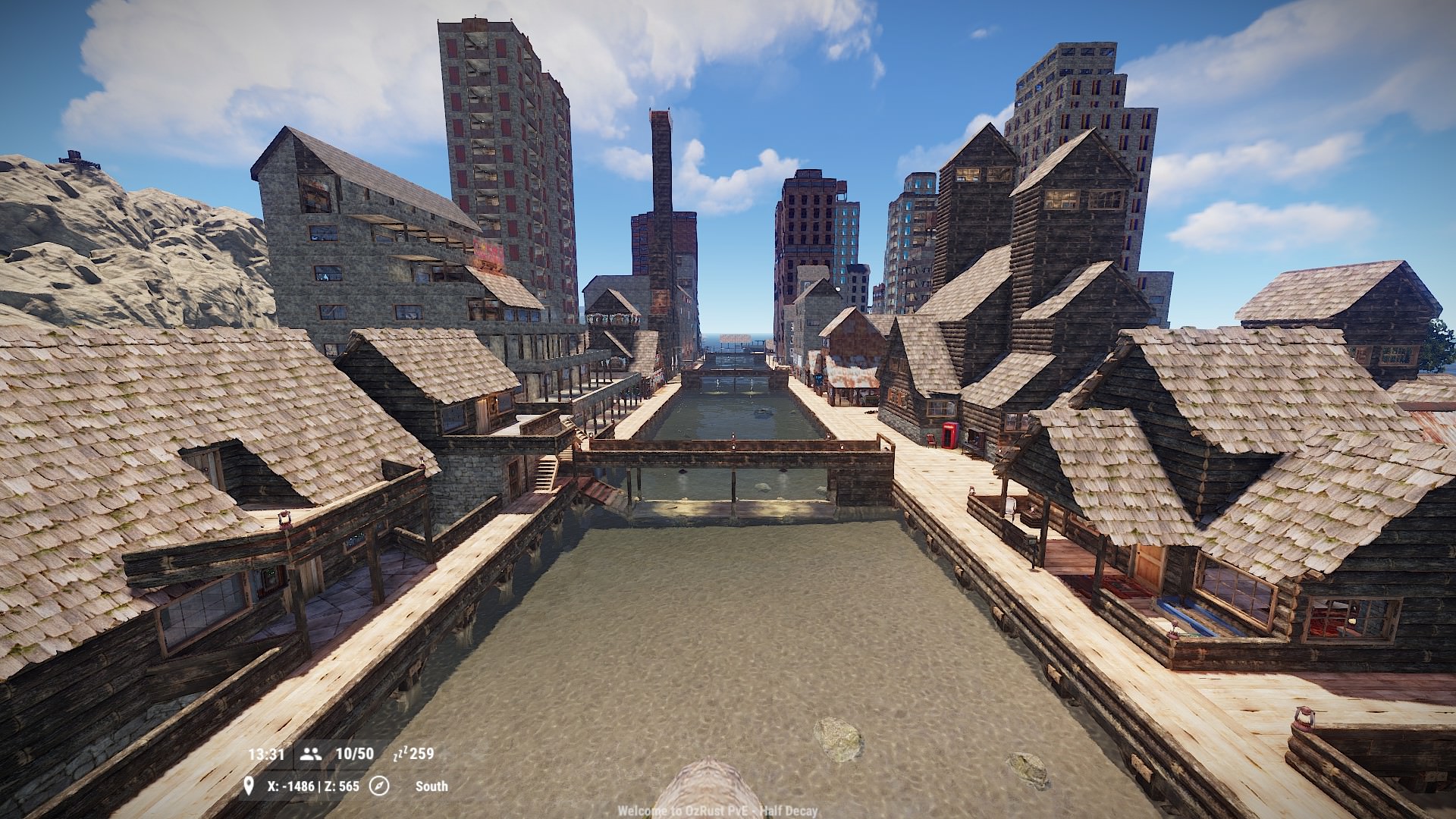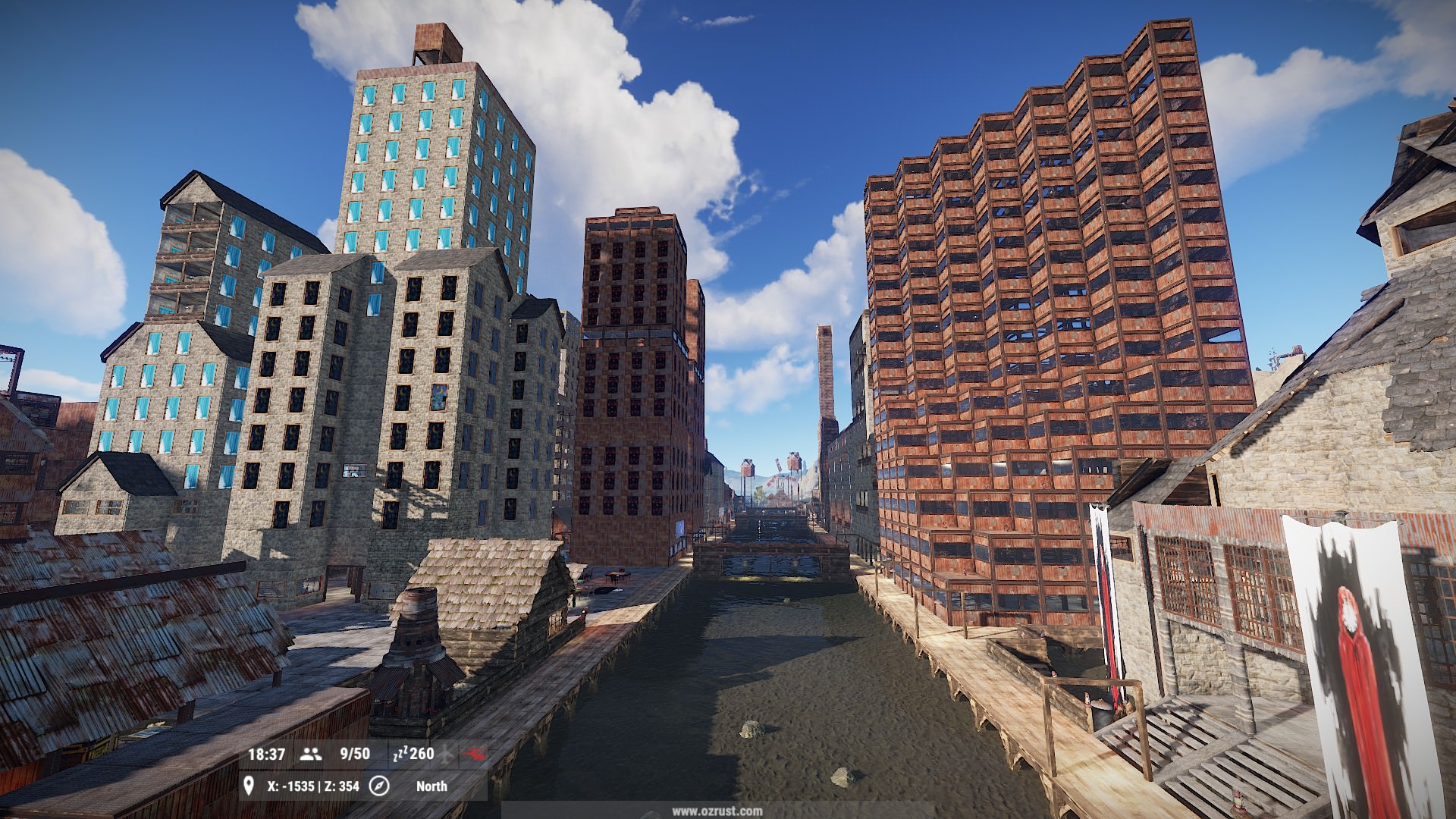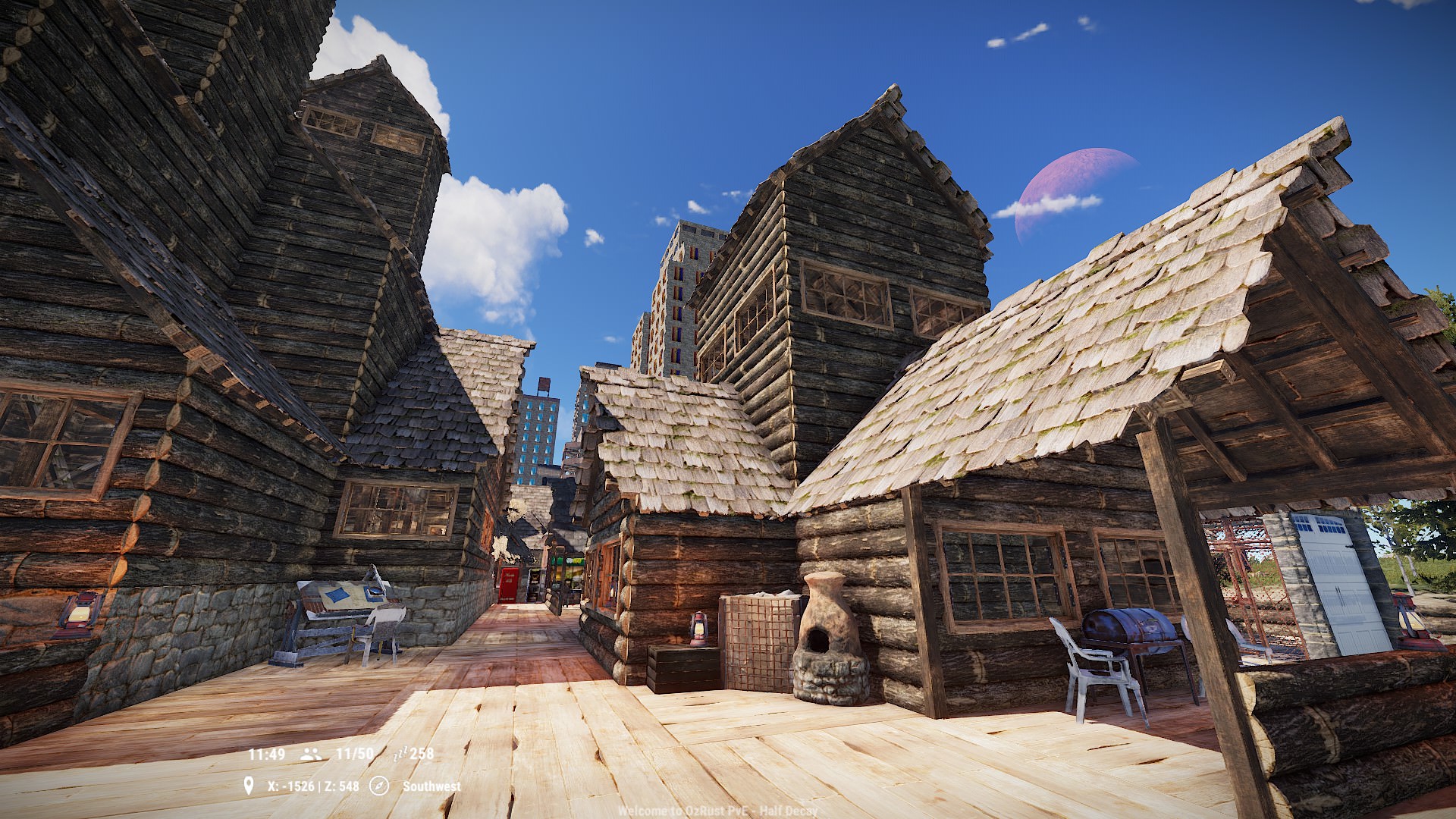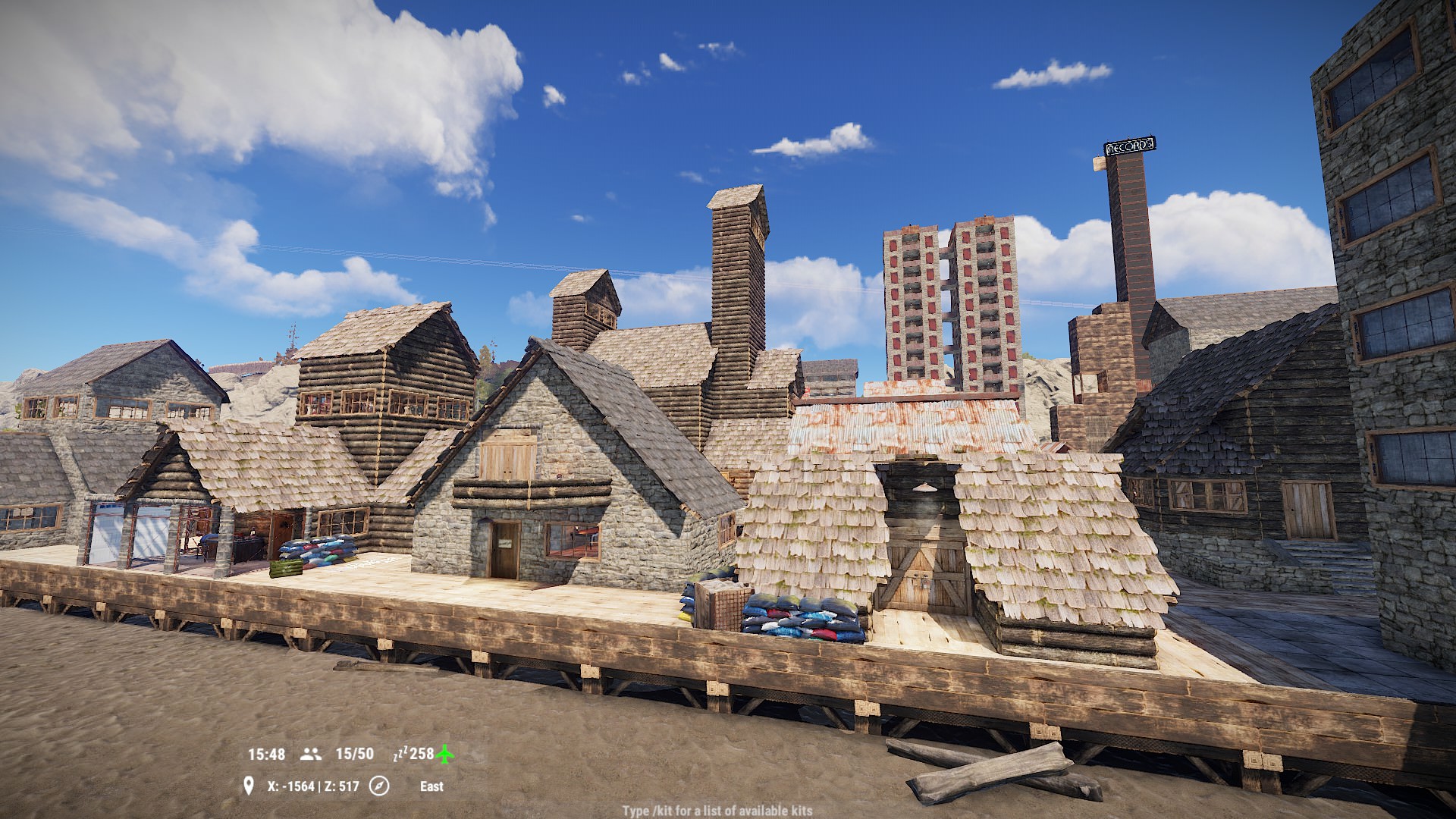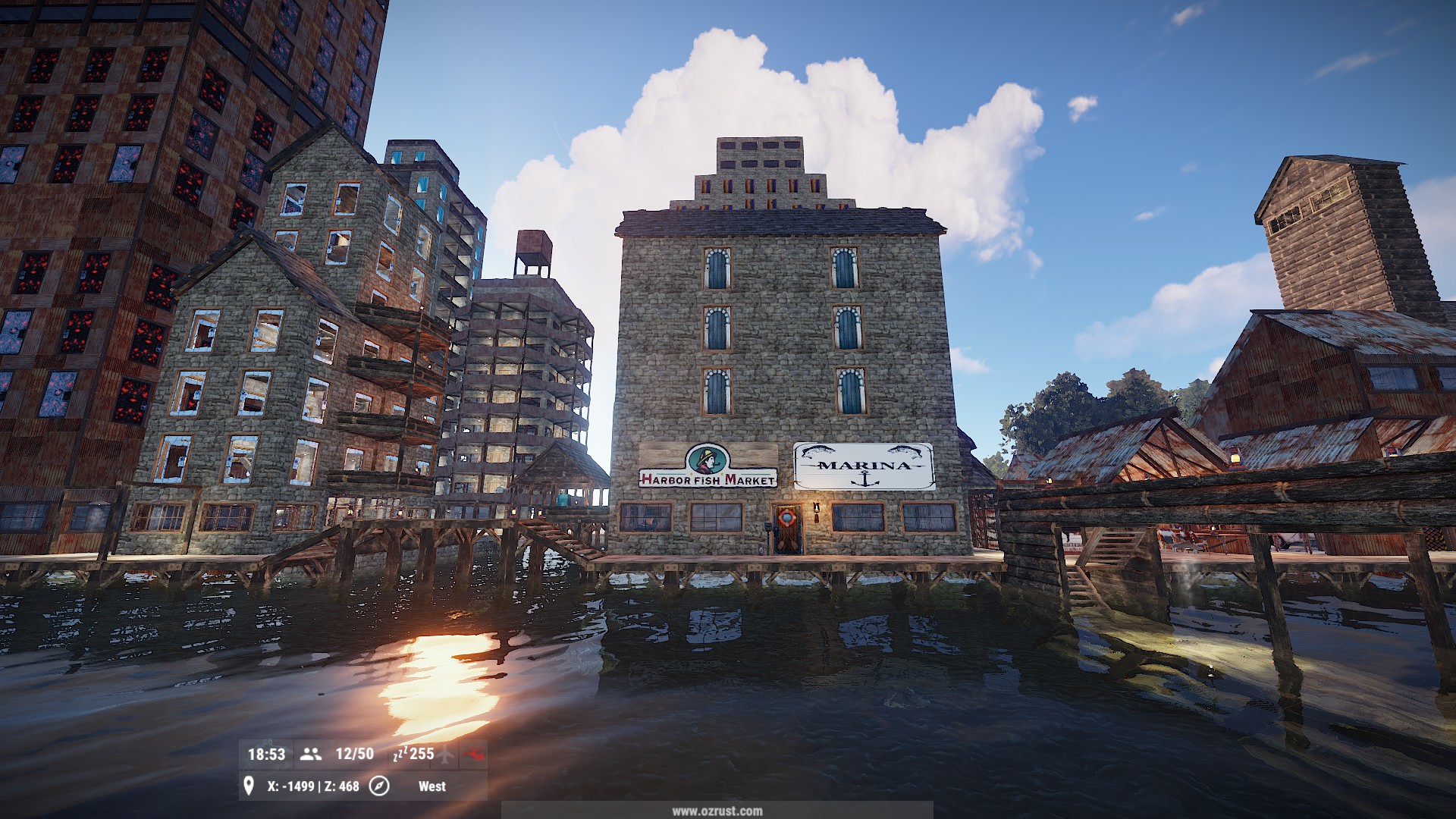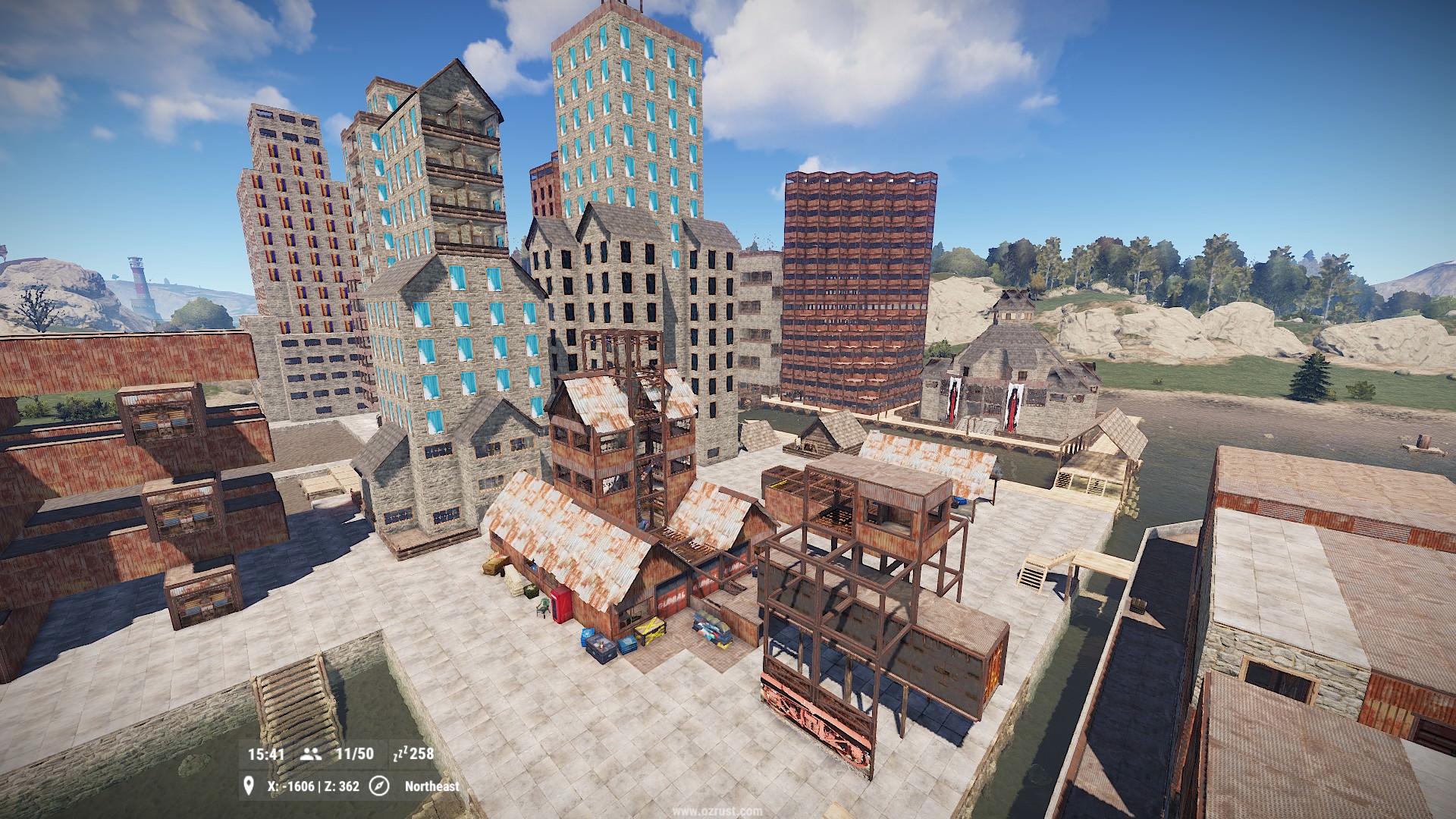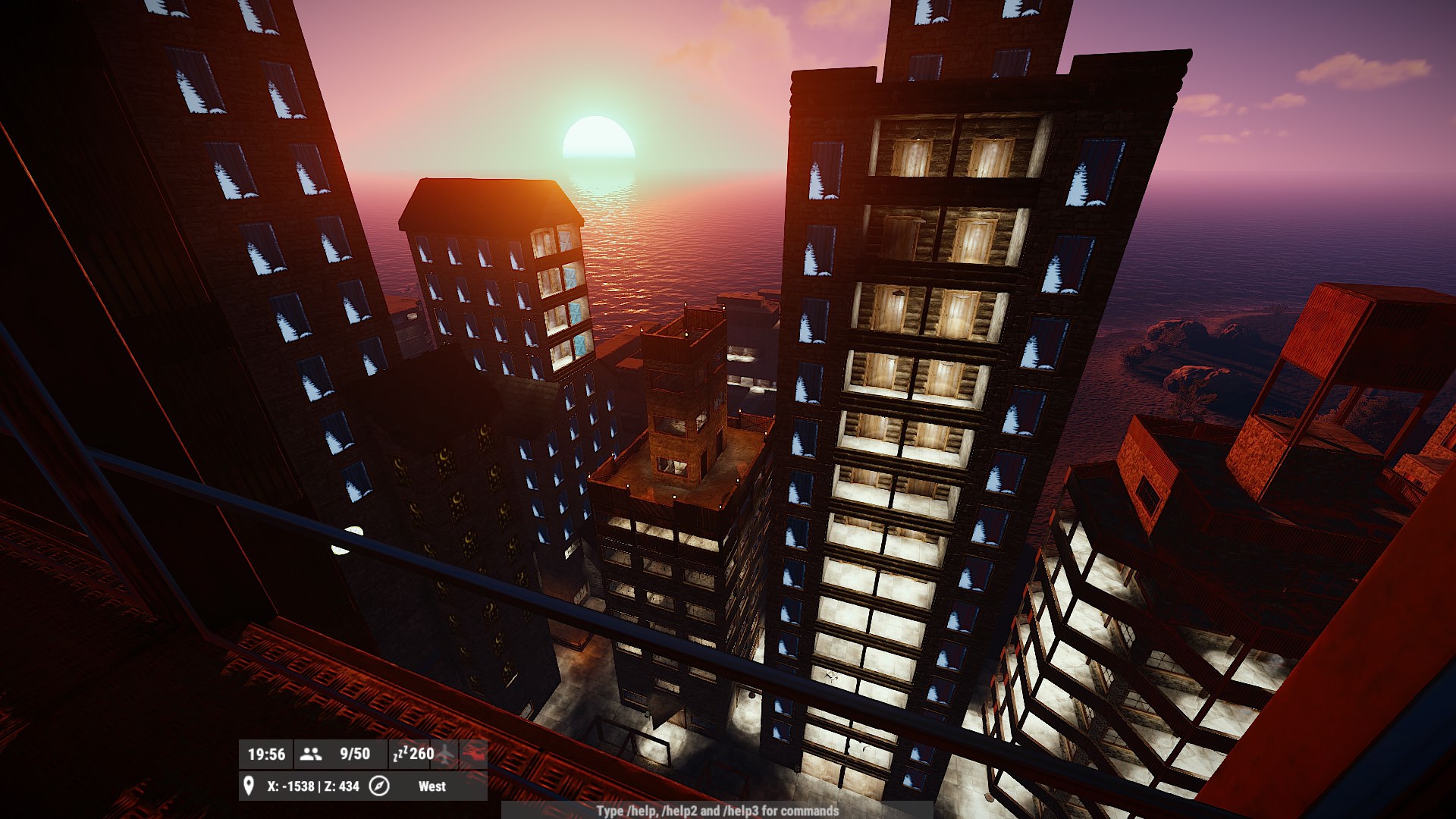 I'd like to stroll lag round that in the future.
Crashing by way of my Slack DMs and into your browser, here is Xtab along with his newest round-up of the Steam Workshop skins.
Oh look, one other scary door.