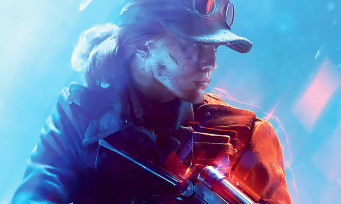 If Electronic Arts has not yet formalized it, Battlefield 6 is indeed in development at DICE. Moreover, the ambition is such that the American publisher asked Criterion to lend a hand to the Swedish studio, which resulted in
the postponement of the next Need For Speed ​​to 2022
. If we are to believe insider Tom Henderson – who ensures that the game will be called simply Battlefield – the developers have decided to give an important place to Mother Nature and her natural disasters.
"In Battlefield, explosions aren't the only ones that can damage and collapse buildings., he tweets. Mother Nature can do even more damage."DICE has always paid particular attention to the destruction system, as can be seen from the Siege of Shanghai map and its huge building that can be knocked down. In fact, a fan asks Tom Henderson what it looks like compared to the Battlefield 4 map. "Compared to Battlefield, it's just a gimmick", he replies.
– Tom Henderson (@_Tom_Henderson_) April 1, 2021
We do not know if the volcanic eruptions, tornadoes, tsunamis, or even the earthquakes mentioned by the guy will all be in the game, but no doubt that if the rumor were to be confirmed, we should be entitled to a great show. Considering the date he posted his tweet, Tom Henderson promises it's not an April Fool's Day. Answer maybe in May, month for which the game announcement is expected.