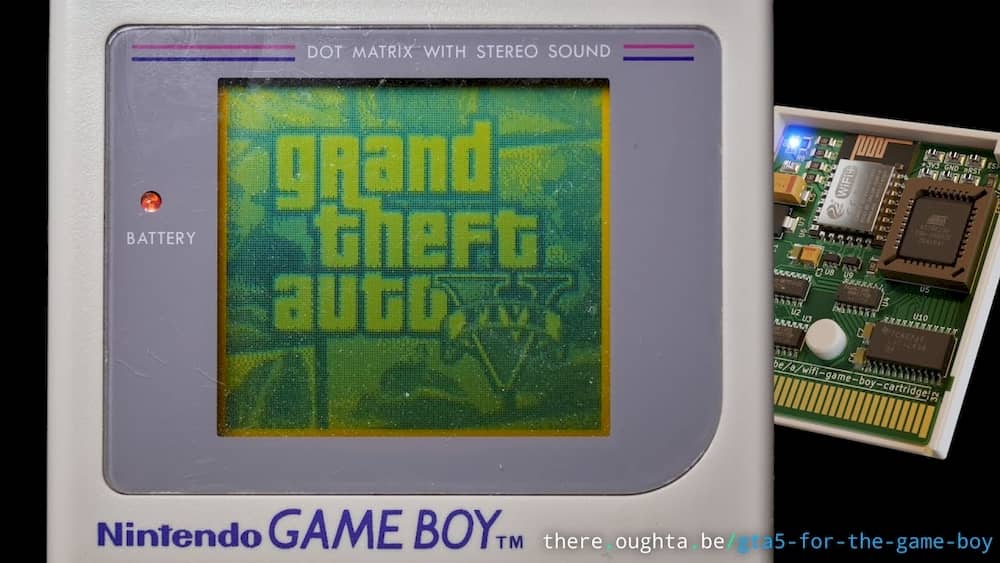 The world is full of craftsmen, such as Sebastian Staacks, who was able to launch gta 5 on the handheld console Nintendo GameBoy, released in 1989.
A Belgian enthusiast has created a GameBoy cartridge with a Wi-Fi module that allows you to transfer a video stream from a source to the screen of an old GameBoy. As objects for testing, he chose several games from different platforms, and to draw attention to his device, he chose the heroine of our site – an elderly old lady of Grand Theft Auto 5. A smart move – information resources were immediately full of biting headlines!
You won't be able to fully play the world hit from Rockstar Games on the GameBoy – only four buttons work there, and a full-fledged GTA 5 controls no, and not expected.
Sebastian achieved the main goal – he got the attention he needed and even managed to get around the clickbait accusations (he launched the game and even ran for a few seconds), and his work was noticed by thousands of readers and viewers.
Source: gta.com.ua