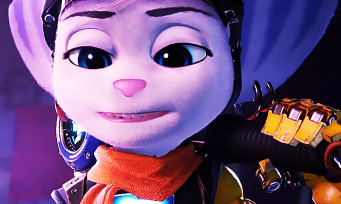 Certainly, Ratchet & Clank Rift Apart is one of the titles most awaited by owners of PS5: it must be said that Insomniac Games promises an adventure rich in colors and able to take advantage of the capabilities of the Japanese machine. In addition, it is now five years since we have seen our dear galactic duo, a sacrilege when we know how productive the saga was for more than a decade!
Fortunately, Sony is enjoying this Monday evening and has just released a new gameplay trailer full of new sequences, displaying some sumptuous environments and, above all, the second playable character: it's official, her name will therefore be Rivet and she will be a resistant lombax coming from another dimension. Unlike Ratchet and his key, she will have a hammer as a bladed weapon and will have her own abilities: Note that a 15-minute gameplay demo will be presented this Thursday during a State of Play at 11pm. And that, we cannot say no.
Remember that Ratchet & Clank Rift Apart will be released exclusively for PS5 on June 11.