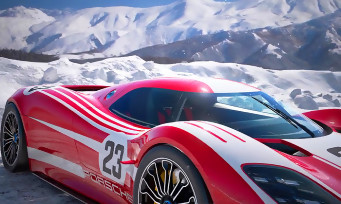 It's been a while since we know that Gran Turismo 7 will not be released this year, since February to be precise actually. Since then, it was radio silence, but the game resurfaced during the PlayStation Showcase on September 9, with the added bonus of a new trailer of more than 3 "15 min. The opportunity to ogle the most beautiful cars in the world, always modeled with the greatest care, but also to learn that it is March 4, 2022 that we will be able to get our hands on it. Unsurprisingly otherwise, Sony has confirmed that the game will be cross-gen, with a simultaneous release on PS5 and PS4 on the same date. Among the good news, we note the big comeback of the GT Campaign mode, with this small precision:
players will begin their journey from the GT World Map.
In addition to the return of Campaign GT mode, historic tracks such as "Trial Mountain" and "High-Speed ​​Ring" will be back, with ever more photo-realistic graphics. Polyphony Digital speaks loudly of realism, with an eye for detail never before achieved for the series. Of course, as the title will be remarkable in graphics, an advanced Photo mode has been set up to immortalize the most beautiful bodies. Not only will you be able to take photos at 2,500 locations in 43 countries, but also activate HDR mode for even more surprises.

Finally, know that Gran Turismo 7 will offer a finally advanced weather system, just to forget the disappointments of Gran Turismo Sport. Polyphony Digital talk about
creation of a complex and realistic nature shaped, thanks to a multitude of meteorological data, with the addition of conditions recreated according to the time of day when the action takes place. We can't wait to see it all when the day comes.