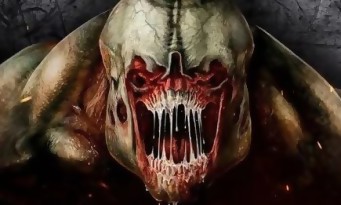 Without warning, Bethesda Softworks announces via an official press release the upcoming release of
DOOM 3: VR Edition on PS4 and PS5 (thanks to backward compatibility). Obviously, it will be better to be equipped with PlayStation VR to (re) discover this episode released in 2004. As one might expect, the developers took advantage of current technologies to improve the graphics and sound of the time. . That's why it's about shaders, more consistent textures, and revised sound effects.

Handling side, old people will also be entitled to some additions to their "allowing in particular to observe in the corners, to take advantage of the detection of movements to direct their shots with weapons equipped with a torch, to make a quick about-face to surprise the demons who sneak behind their backs, or to instantly see their health, armor, and remaining ammo on a screen attached to their wrist."

Finally, when it comes to content, it is mentioned that DOOM 3: VR Edition will include DOOM 3 and its "Resurrection of Evil" and "The Lost Missions" expansions. In total, we are promised fifteen hours of play. See you on March 29.