Six days have passed since the announcement
GTA: Trilogy – Definitive Edition
, and the GTA community is looking forward to Friday and more details, but in the meantime, it has fun as it can, highlighting new interesting details, following events and more.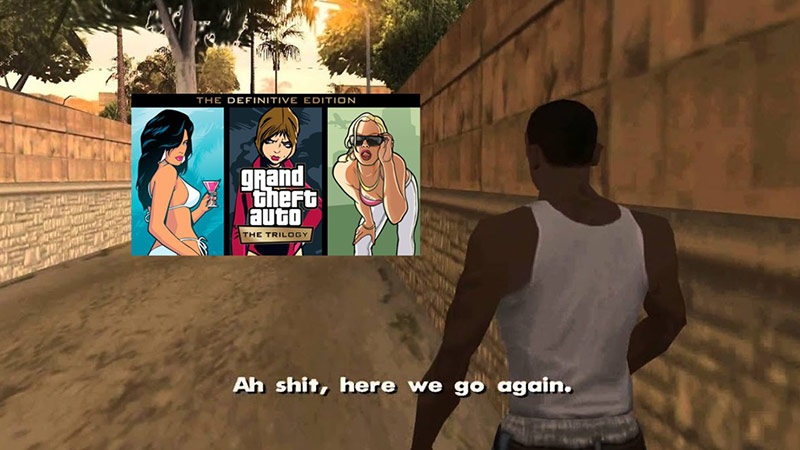 The attitude towards the reissue of "Trilogy" is not as unambiguous as towards re-release of GTA 5… Most of our active readers are against because what is the cost of this release to the players, but the opinion within the site team was divided – among us there was also one who justifies such a move by Rockstar Games, citing the need to transfer GTA: Trilogy to new hardware, the demand among players of the new generation, and so on. Well, in this case, only time will tell who is right. More globally, the assessment of users is generally positive. For example, a teaser on YouTube has 258 thousand likes and 7 thousand dislikes with 2 million views.
One GTA Enthusiast noticed an interesting feature, which concerns the design decision. CommanderBlack noticed that the new logo uses the design elements of all three parts. Gold color taken from the anniversary edition Gta 3, frame shape – from the menu GTA: Vice Cityand the font is from the menu GTA: San Andreas… A truly elegant solution.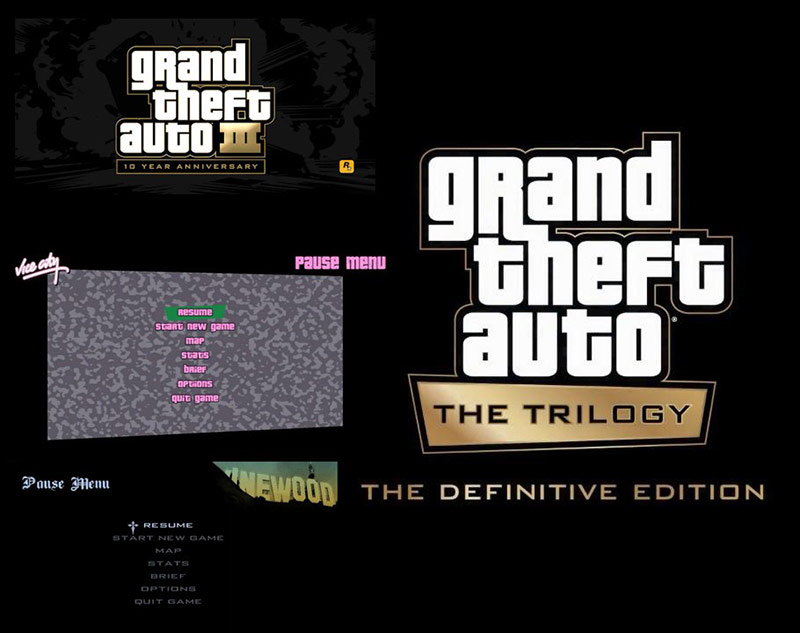 In general, the design of the only announced edition managed to go public. It is already being used, for example, in manicure.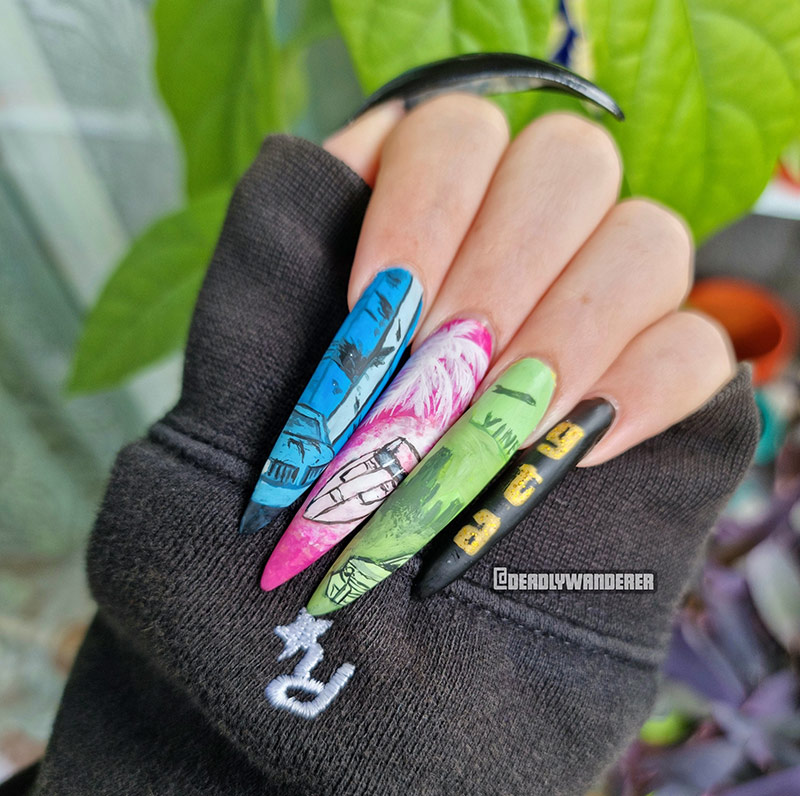 But back to the more important one. Announced deletion The original versions from digital stores did not take place on time, but is happening right now. At first, games disappeared from the PlayStation shelves in the Australian and Asian regions, and now it has come to the European Steam – the search no longer finds the products you were looking for. However, if "Trilogy" has already been purchased earlier, you can safely install it from the library.
A retailer who is not only spotted prices for an expected reissue, but also announced it, has removed all information regarding GTA: Trilogy – Definitive Edition.
Continuing the topic of rumors. Polish resource claimsthat the reissue of "Trilogy" will appear on physical media for PS4, Xbox One and Nintendo Switch in two months – on December 7th, and discs for PS5 and Xbox Series X / S will arrive next year. There is no information on the PC, but as a reminder, R *'s latest PC game, Red Dead Redemption 2, came out in digital format only.
Finally. Pay attention to the fact that literally tons of fakes can breed now. For example, the Turkish fan site Rockstar (to which even the "rock stars" themselves are subscribed) publishes images that have nothing to do with reality, without indicating that these are the work of fans. In the case of the "troika" Turks "borrowed" fan art 2017, and in the case with "Weiss" and "San Andreas" – free fantasies by BlackScout on the topic of how games might look on Unreal Engine 4. And there are plenty of such attention-hungry tricksters on the web.
Source: gta.com.ua